Dodgers' bullpen shines despite heavy load
Relievers combine for 1.52 ERA over last 16 games
LOS ANGELES -- With a makeshift starting rotation, the Dodgers' bullpen continues to carry a heavy load.
It got the job done again Tuesday night, picking up five innings after a four-inning start from teenager Julio Urias in a 4-3, walk-off win over Colorado. Kenley Jansen, the last of five relievers, got the victory.
The Dodgers' bullpen was charged with two runs in the seventh inning, one of them unearned, after a wild play in which shortstop Corey Seager made a remarkable running catch of Nolan Arenado's popup to center. Seager then spun and threw to first base trying to double up Ryan Raburn, but the ball bounced past Adrian Gonzalez and eluded catcher Yasmani Grandal, rolling into the dugout for a two-base error that set up the tying run.
The earned run allowed by Joe Blanton was a home run by pinch-hitter Daniel Descalso. But two innings earlier, Adam Liberatore stranded the bases loaded by striking out Carlos Gonzalez. Eight of the 15 strikeouts the Dodgers recorded were by relievers.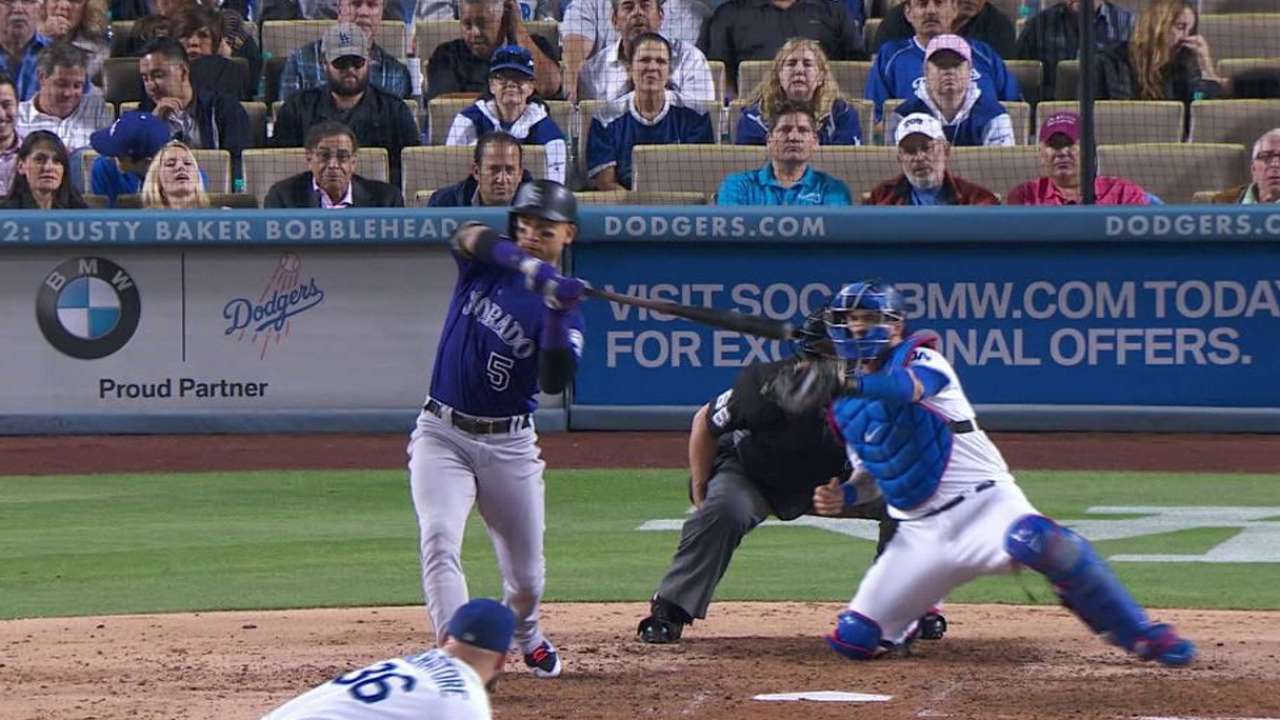 The Dodgers' bullpen is 11-10 this season. Nine of the losses came in the first 44 games when the bullpen ERA was 3.97 with a 1.21 WHIP, but only one has come in 16 games since May 21, with a 1.52 ERA and a 0.76 WHIP in that stretch.
Overall, the bullpen's 3.18 ERA ranks third in the National League. Because of too many short starts, the Dodgers have carried eight relievers since May 18.
"I'm more comfortable with the guys in the 'pen and I think they're more comfortable in whatever role I put them in," Roberts said. "There are no dedicated roles, outside of Kenley. For me, it comes down to whatever lineup we're facing and what part of the lineup at that point in the game. I think they are getting the rhythm and they are responding and pitching well."
Ken Gurnick has covered the Dodgers since 1989, and for MLB.com since 2001. This story was not subject to the approval of Major League Baseball or its clubs.