Top GIFs: Fan shows his moves in San Diego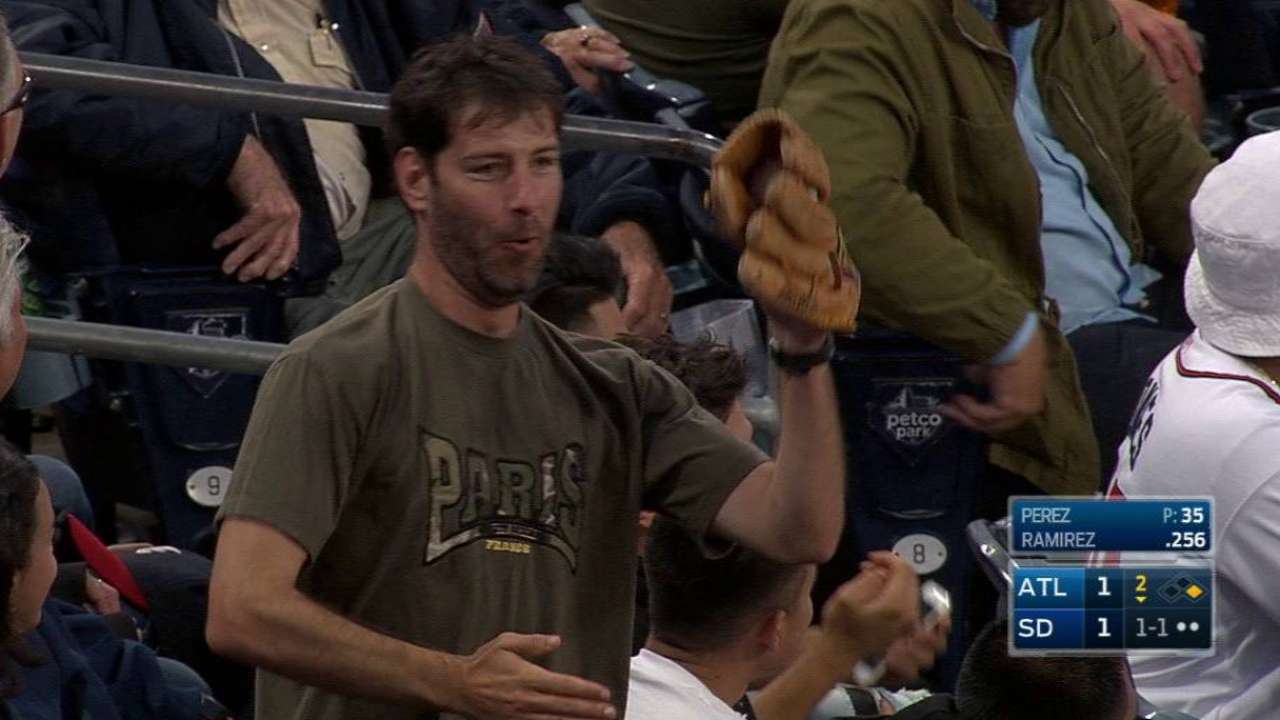 Here are the Top 6 GIFs from Monday's games, courtesy of @MLBgifs:
1. Can't stop the feeling
This fan showed off some dance moves after catching a foul ball at Petco Park.
2. Can't win them all
Mike Scioscia's expressions summed up his club's tough loss to the Yankees.
3. Limbering up
While Royals reliever Luke Hochevar was busy warming up, this fan gave her best impression.
4. Barkley at the bat
Charles Barkley's baseball swing doesn't look as bad as his infamous golf swing.
5. Kick save and a beauty
Kelly Johnson needed all of his limbs to field this ball.
6. Ray on Ray crime
Robbie Ray takes Chris Archer deep for the first homer of his career, and later tips his cap.
Austin Laymance is a reporter for MLB.com based in New York. This story was not subject to the approval of Major League Baseball or its clubs.