Mets-Pirates twin bill opens MLB.TV slate
Matz starts for the Mets in Walker's return to Pittsburgh
Baseball fans won't have to wait long for the action to get started today, as the Mets and Pirates meet this afternoon for a traditional doubleheader at PNC Park in Pittsburgh.
An already full slate now features 16 games across the Majors today, headlined by a potential pitcher's duel in Texas, a teenager on the mound in Los Angeles and a rare Interleague matchup in the Bay Area.
And the best place to catch all the action is on MLB.TV.
MLB.TV Premium returns with the same features as last year, but at $109.99, it is a full 20 bucks cheaper than the 2015 cost. This package has the best value and provides access to more than 400 devices and a free subscription to the MLB.com At Bat Premium app (a $19.99 value). It offers the best picture quality ever -- a new 60 frames per second -- for supported devices. Monthly signups for MLB.TV Premium are now underway as well for $24.99.
The new MLB.TV Single Team package is also now available as an $84.99 yearly subscription. You can watch a single team's live out-of-market games in full HD.
Here's what to watch for today in the Majors (all times ET):
Let's play two: NYM@PIT, 4:05 p.m.
Neil Walker's official return to PNC Park had to wait another day, as Monday's meeting between the Mets and Pirates was postponed due to rain, setting up today's traditional doubleheader. The nightcap will start approximately 30 minutes after the conclusion of the first game.
The Mets acquired Walker, a Pittsburgh native, from the Pirates this offseason in a deal for starting pitcher Jonathon Niese, who was scheduled to start Monday. Walker, a first-round Draft pick by the Pirates in 2004, is expecting about 50 family and friends at the ballpark during this three-game series, most notably his 94-year-old grandfather. Walker leads all National League second baseman with 13 home runs this season.
The Pirates have not announced starting pitchers for today's doubleheader. Juan Nicasio was originally slated to start Tuesday, but that was before Monday's rainout. The Mets will start Steven Matz in Game 1 and Jacob deGrom in the nightcap. Matz is 7-0 with a 1.51 ERA over his last seven starts. deGrom is 1-1 with a 3.38 ERA in four road starts this season.
Stat that matters:
The Pirates have won seven straight games over the Mets, including all six of their matchups last season.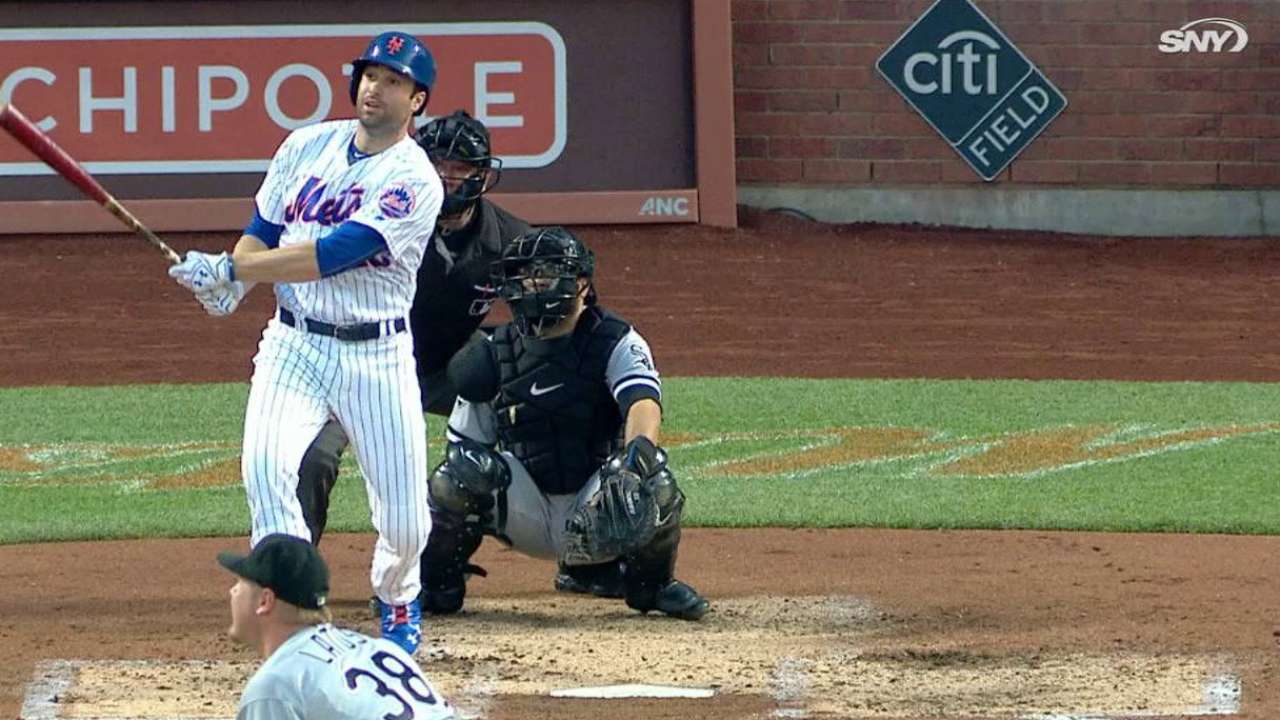 Lone Star showdown: HOU@TEX, 8:05 p.m.
The Rangers and Astros are two of the hottest teams in baseball, and they meet again tonight for the second of a four-game series. Cole Hamels takes the mound for the Rangers, who have won 13 of their last 15 games. Dallas Keuchel starts for the Astros, winners of 11 of their last 14 games. The first-place Rangers have dominated the season series, though, winning all seven meetings between the American League West foes. Hamels has not lost to the Astros since 2011, when he was with the Phillies. On the other end of the spectrum, Keuchel is 0-2 with a 9.75 ERA in two starts against the Rangers this season.
Stat that matters:
Hamels needs six more strikeouts to reach 2,000 for his career and become the 77th player in MLB history to reach the milestone, as well as the seventh active player to do so.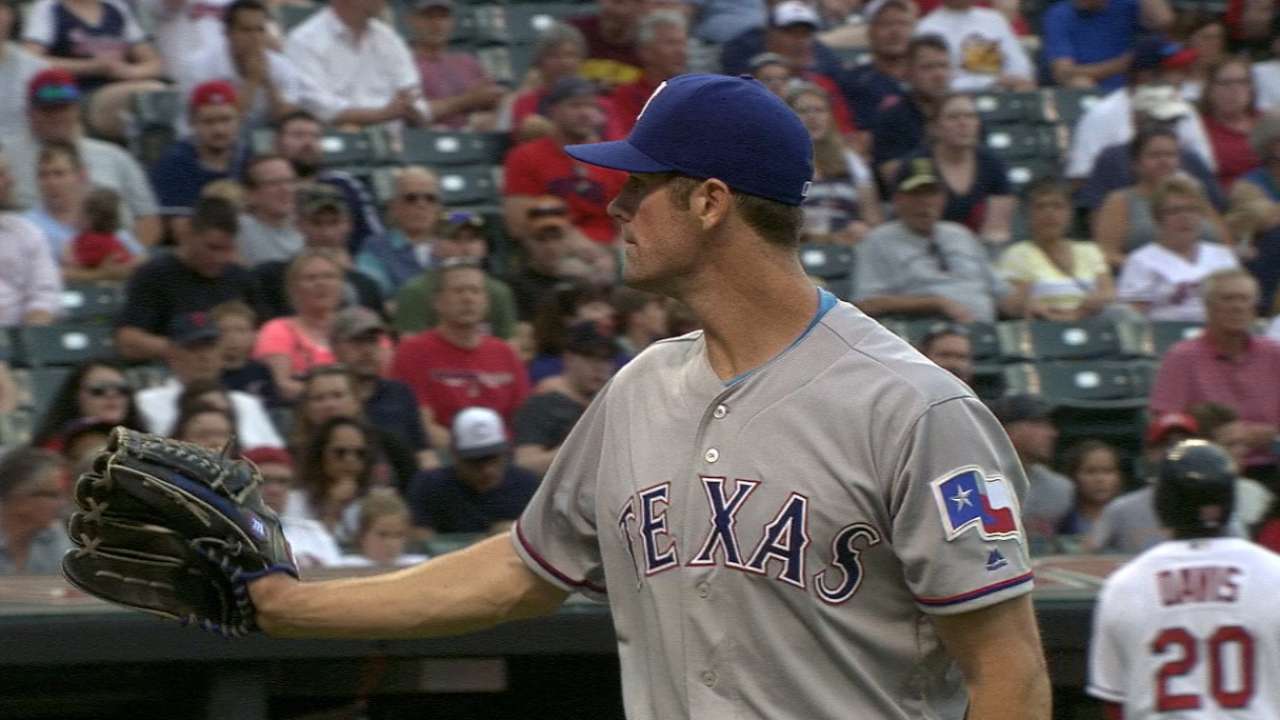 Youth movement: COL@LAD, 10:10 p.m.
The Dodgers have two of the best prospects in the game in shortstop Corey Seager and teenage pitcher Julio Urias, who starts against the Rockies in the second of a three-game series. Seager had five homers over the weekend against the Braves and the 22-year-old entered Monday leading the Dodgers in hits (65), runs (38), homers (14) and RBIs (35). Urias, 19, will be looking for better results as he makes his first career start at Dodger Stadium. In two road starts against the Mets and Cubs, Urias allowed eight runs on 13 hits in 7 2/3 innings. Meanwhile, Eddie Butler starts for the Rockies.
Stat that matters:
Seager entered Monday hitting .313 in his last 33 games since May 3, with six doubles, 12 homers and 23 RBIs.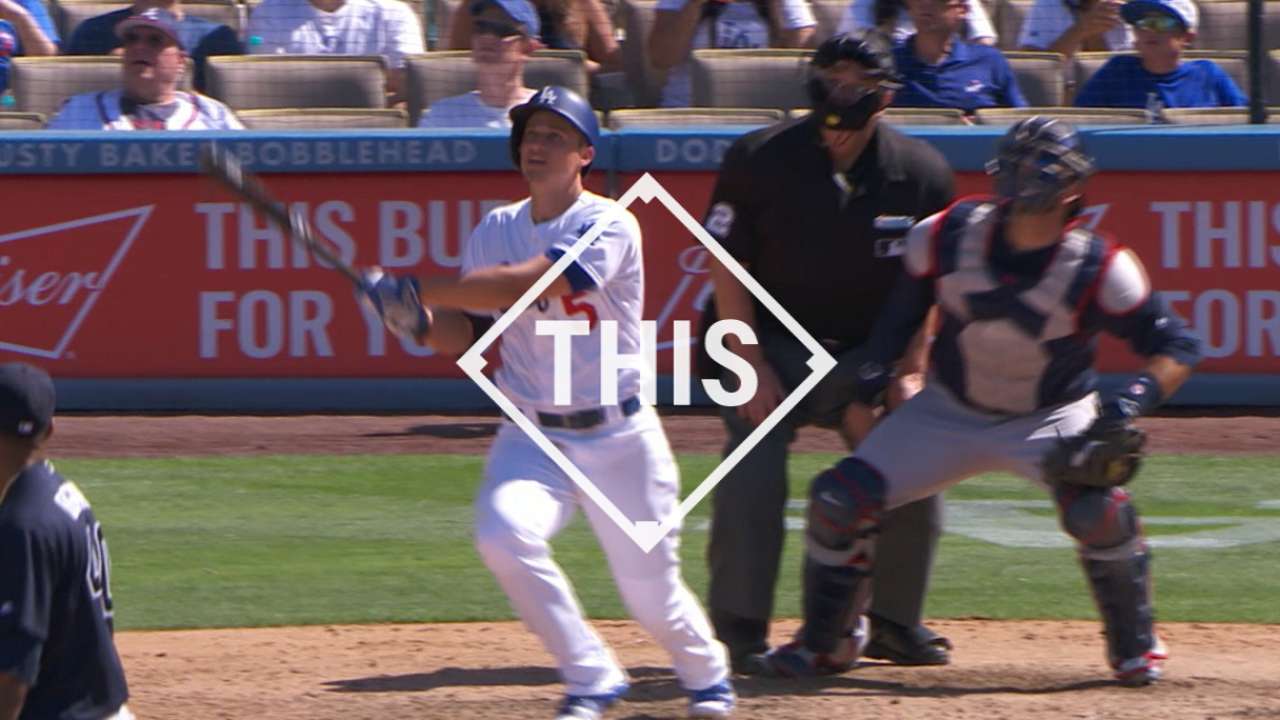 Sox in San Francisco: BOS@SF, 10:15 p.m.
The Red Sox open a two-game Interleague series against the Giants as they visit AT&T Park for the first time since August 2013. Rick Porcello, coming off back-to-back no-decisions after winning seven of his first nine starts this year, gets the ball for the Sox. Boston slugger David Ortiz could see his first action in the field this year, though manager John Farrell hasn't made an official decision yet and Ortiz recently has been playing through a sore left foot. Giants rookie Albert Suarez will make his second career start and first at home as he contiunes to fill the rotation spot of injured veteran Matt Cain.
Stat that matters:
Porcello has pitched at least six innings in 10 of his last 11 road starts, dating back to August 2015.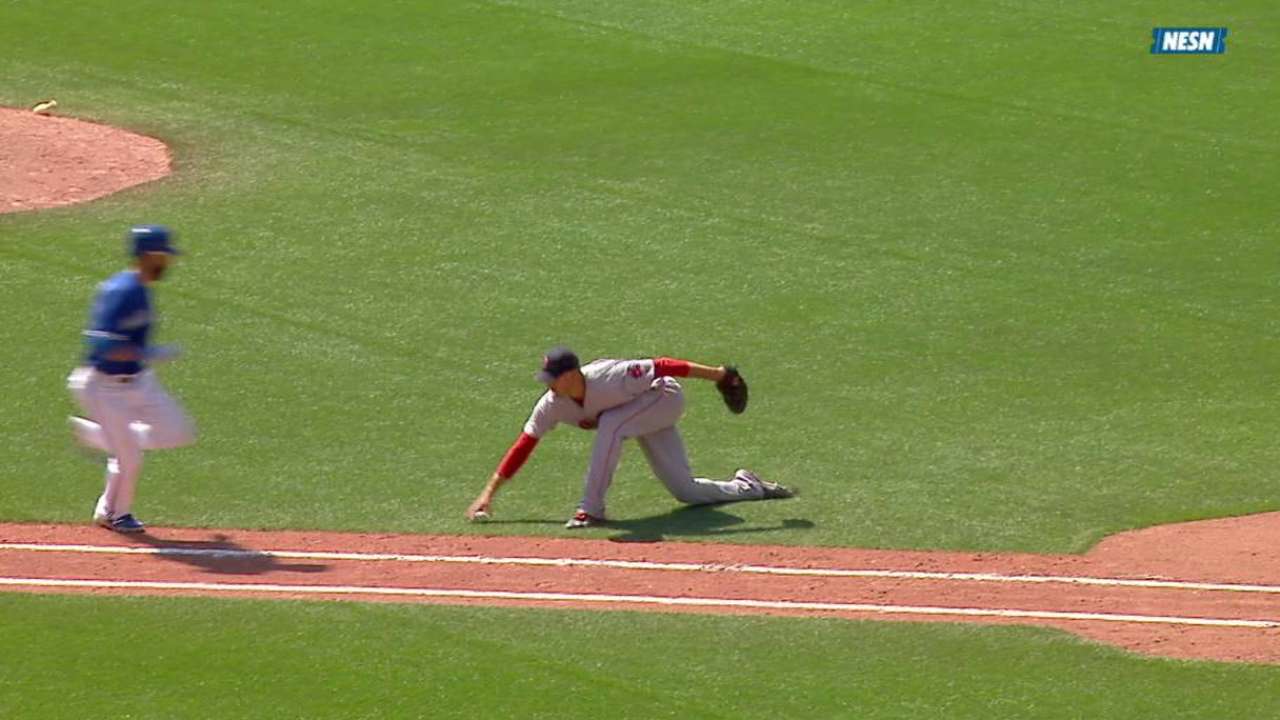 MLB.TV Premium subscribers get the Mosaic View -- split screen or quad, available on PC or Mac only. That always comes in handy, especially when scoreboard-watching looms. MLB.TV Premium and MLB.TV Single Team subscribers both enjoy HD and both will get real-time highlights and player stats automatically loaded moments after they occur (only for the game you are watching with MLB.TV Single Team, and for all games with MLB.TV Premium).
Austin Laymance is a reporter for MLB.com based in New York. This story was not subject to the approval of Major League Baseball or its clubs.