NCAA Tournament roundup: Sunday
The NCAA Tournament finished up its first weekend with a full slate of regional games on Sunday. With the 2016 Draft less than a week away, here's a look at some notable Tournament performances from college prospects ranked on MLBPipeline.com's Top 200 Draft Prospects list.
Gainesville Regional
• Peter Alonso, 1B, Florida (No. 65): Alonso hadn't played since May 13, because of a broken bone in his left hand, when the NCAA Tournament began. He capped the regional with a third straight multihit game. After homering three times in the Gators' first two regional games, the Florida first baseman went 3-for-5 with a double, three RBIs and two runs scored on Sunday as the Gators beat Georgia Tech handily to advance to the Super Regionals.
• 2016 MLB Draft: June 9-11 on MLB Network, MLB.com
Louisville Regional
• Corey Ray, OF, Louisville (No. 6): Ray had another lackluster game on Sunday, going 0-for-4 with a walk and two strikeouts out of the leadoff spot, although Louisville still beat Wright State, 3-1, to advance to the Super Regionals.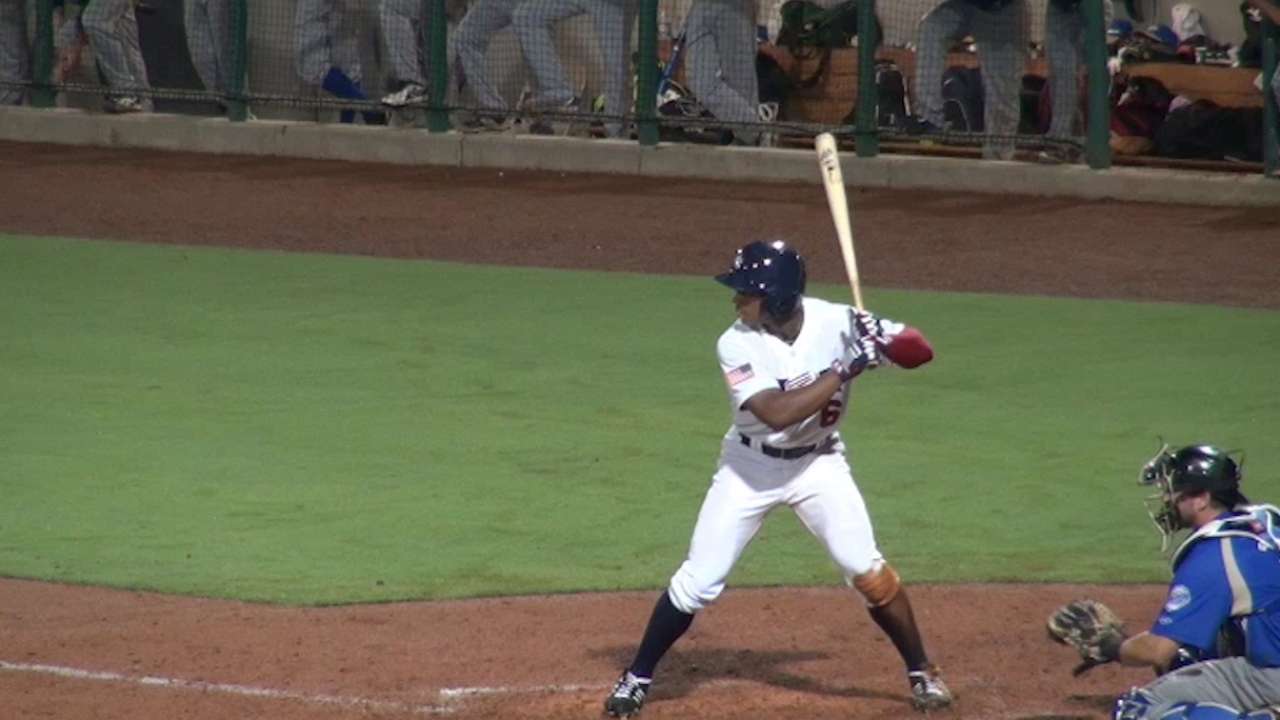 • Sean Murphy, C, Wright State (No. 84): With Wright State down 1-0 early in an elimination game against Ohio State, Murphy helped turn the game around with a two-run double in a five-run bottom of the first inning, and he finished 2-for-4 in the Raiders' win. Murphy went 1-for-4 in Wright State's second game of the day, though, as the Raiders were eliminated by Louisville.
• Will Smith, C, Louisville (No. 110): Smith had a strong day hitting in the two-hole for the Cardinals as they became the first team to clinch a Super Regional bid. The Louisville backstop went 3-for-5 and scored the first run of the game in the 3-1 win.
• Ronnie Dawson, OF, Ohio State (No. 121): Ohio State bowed out of the Tournament on Sunday with a 7-3 loss to Wright State, but it wasn't because of its No. 3 hitter. Dawson went 2-for-4 with a double and an RBI single that opened the scoring in the top of the first inning.
• Nick Solak, 2B, Louisville (No. 147): Solak had the biggest game for the Cardinals, pacing their offense by going 3-for-4 game against Wright State and driving in all three Louisville runs. Solak's two-run homer to open the scoring in the fourth would have been all the offense Louisville needed to push its way into the next round, but he chipped in an RBI single an inning later for good measure.
• Drew Harrington, LHP, Louisville (No. 148): Harrington started for Louisville and was on top of his game, hurling 7 1/3 shutout innings against Wright State to lower his season ERA to 2.08. Harrington scattered five hits -- all singles -- walked a pair and struck out five to pick up the win.
Coral Gables Regional
• Zack Collins, C, Miami (No. 14): Collins' hitting in the heart of Miami's order played a major role in Miami's 9-8 walk-off win over Long Beach State that sent them to the Super Regionals. Collins went 2-for-3 with a double and a home run, reached base twice more on walks and scored three runs. He was looming on deck when Randy Batista hit his walk-off single.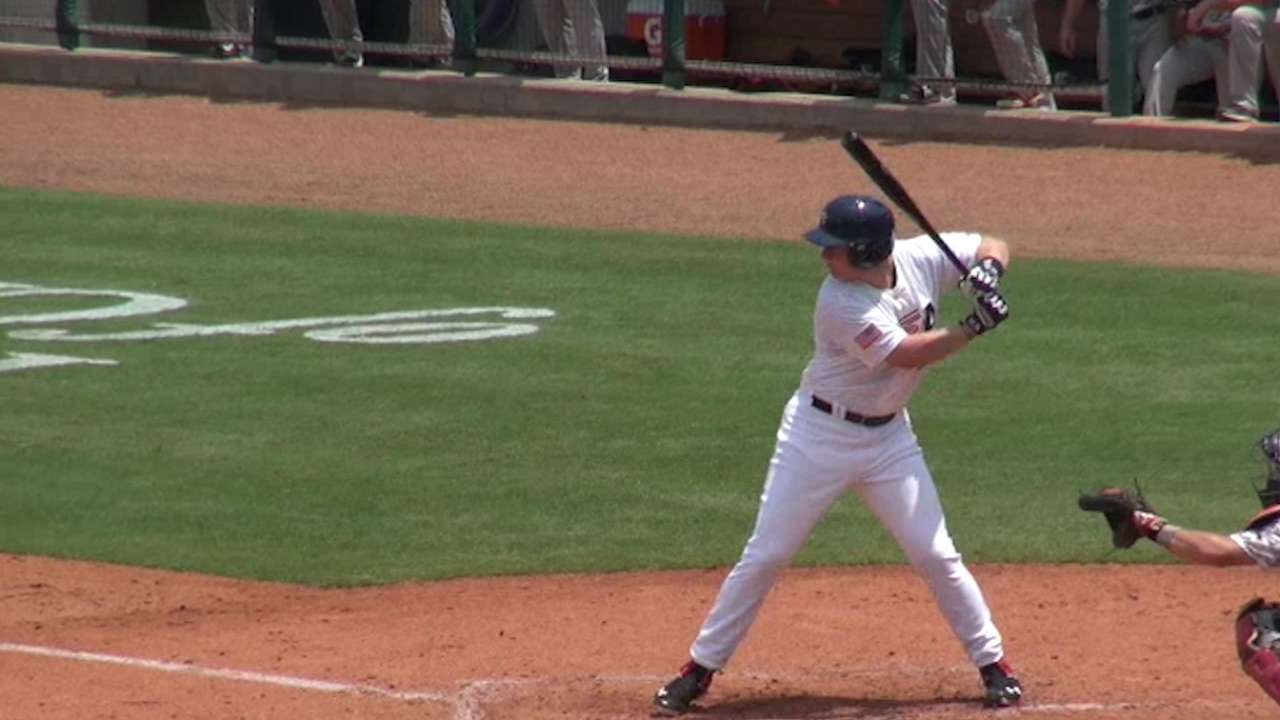 • Willie Abreu, OF, Miami (No. 141): Abreu only had one hit in Miami's win against the 49ers on Sunday, but it was a big one: A two-run homer in the fourth inning that gave the Hurricanes an 8-1 lead. After Miami blew that lead, though, Abreu did strike out with the bases loaded in the bottom of the eighth with the game tied, and the Canes didn't score in the frame.
College Station Regional
• Mark Ecker, RHP, Texas A&M (No. 162): Ecker struck out all four batters he faced while closing out the final 1 1/3 innings of the Texas A&M's 8-2 win against Minnesota -- sending the Aggies to the Super Regionals for the seventh time in program history.
Starkville Regional
• Jacob Robson, OF, Mississippi State (No. 183): Robson enjoyed a 3-for-4 night and raised his tournament average to .355 as the Bulldogs punched their ticket to the Super Regionals with a 4-0 win over Louisiana Tech.
Clemson Regional
• Chris Okey, C, Clemson (No. 46): Clemson's bats erupted for 15 runs in a blowout of Western Carolina that kept the Tigers alive in the Tournament, and Okey did more than his part. He blasted a two-run homer in the eighth inning and got on base all five times he came up in the game. Okey finished 2-for-2, walked three times, scored three runs and drove in three. The Tigers' catcher added another RBI single in the nightcap, but Clemson bowed out of the tournament with a 9-2 loss to Oklahoma State.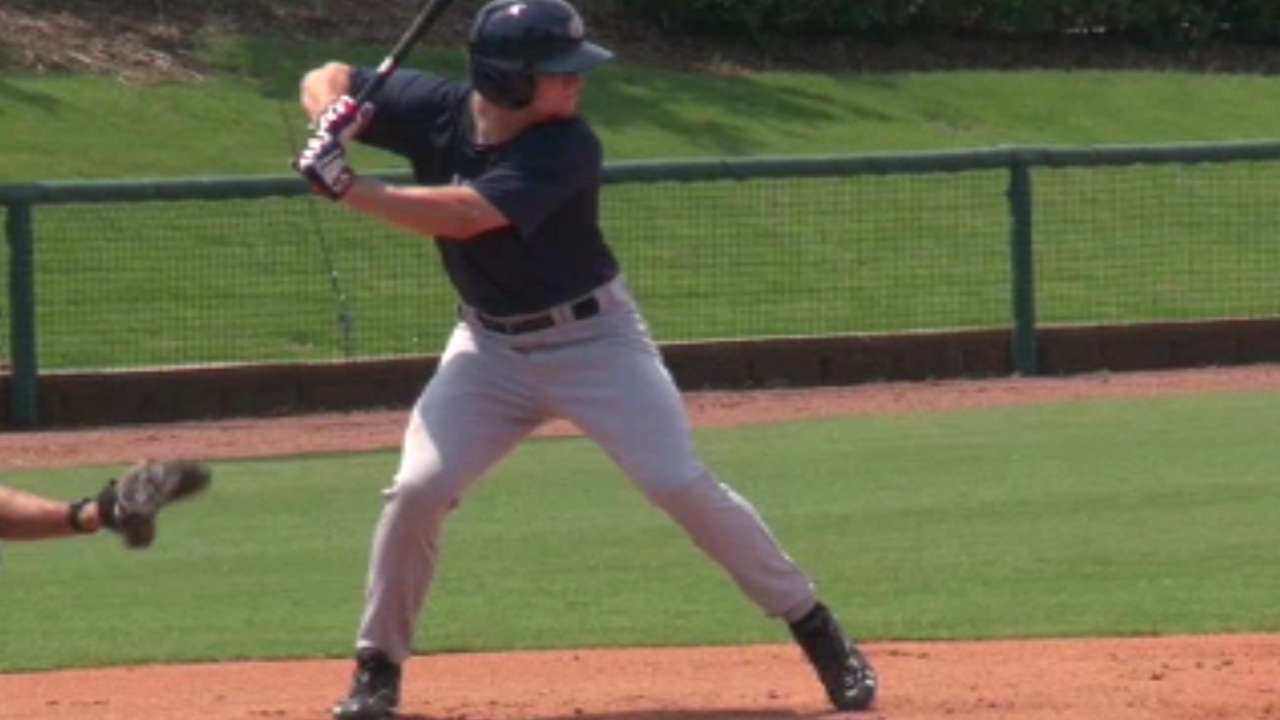 Baton Rouge Regional
• Jon Duplantier, RHP, Rice (No. 44): Starting against Louisiana State, Duplantier lost command early on against the No. 8 national seed. The right-hander allowed four runs in the first inning -- on an inside-the-park grand slam -- and of the first nine batters he faced, he walked four and hit a fifth. He recovered to throw four straight scoreless, hitless frames after that, but Rice couldn't mount a comeback.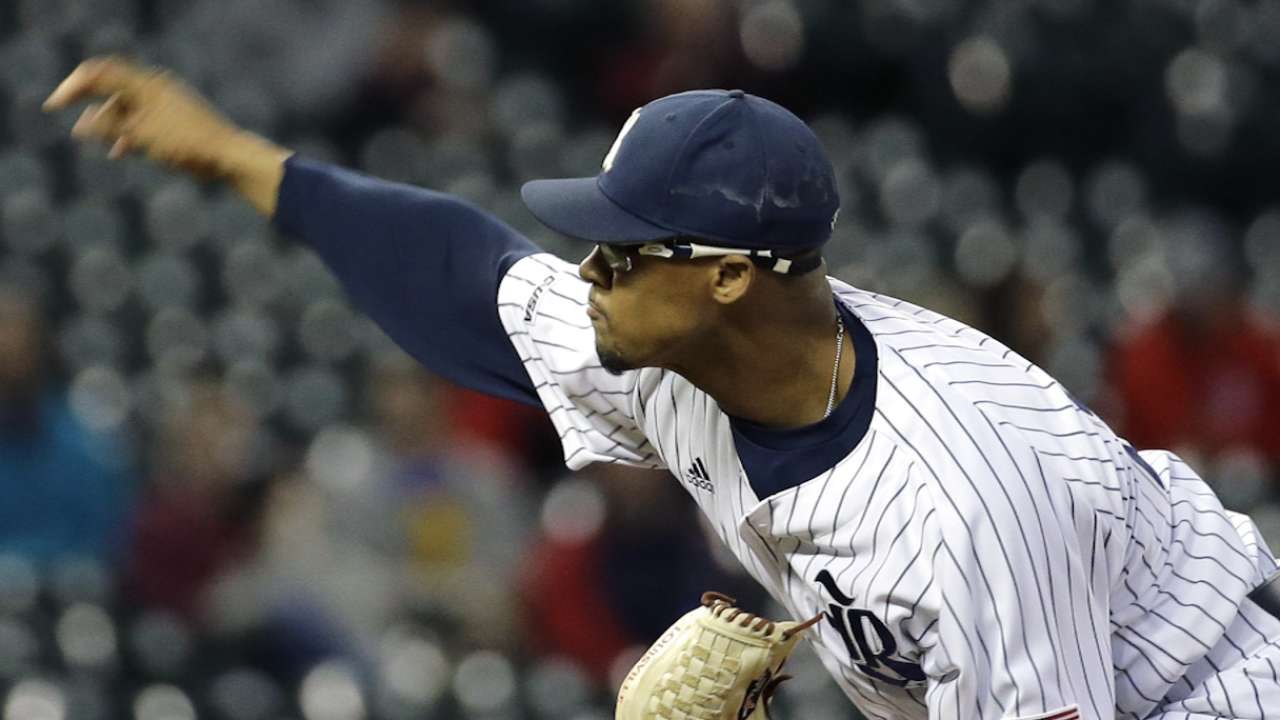 Lafayette Regional
• Bobby Dalbec, 3B, Arizona (No. 88): In Arizona's first game, Dalbec, a third-base prospect, had a fairly ordinary day at the plate, going 1-for-3 with a walk and two strikeouts in a loss to Louisiana-Lafayette. But in the second game, with the Wildcats' season on the line, Dalbec came up big -- as the starting pitcher. He tossed six innings of three-run baseball to get the win against Sam Houston State, as Arizona staved off elimination.
Raleigh Regional
• Andrew Knizner, C, North Carolina State (No. 195): Knizner went 0-for-4 in N.C. State's first game on Sunday, a shutout loss to Coastal Carolina, but he rebounded in a big way later in the day against Navy in an elimination game. The catcher went 2-for-3 with a home run, two RBIs and two runs scored in a 17-1 rout that kept the Wolfpack alive.
David Adler is a reporter for MLB.com based in New York. Follow him on Twitter at @_dadler. Kelly is a reporter for MLB.com based in New York. Follow him on Twitter at @mattkellyMLB. This story was not subject to the approval of Major League Baseball or its clubs.