Rzepczynski's roll rocks the top GIFs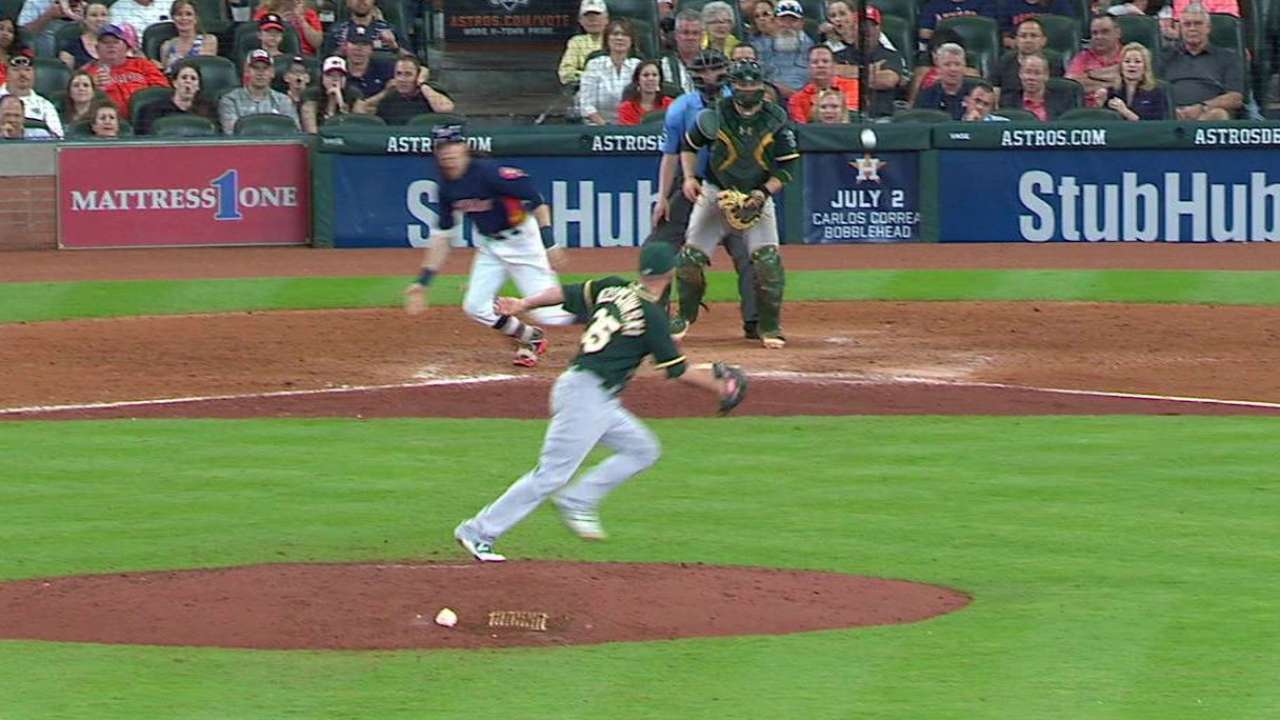 Here are the top GIFs from Sunday's games, courtesy of @MLBGifs.
1. Baseball is hard:
Sometimes you have to tip your cap and acknowledge when a very slow roller has you beat.
2. Ortiz gives his gloves to kids:
David Ortiz apparently shoots his Js left-handed, just like James Harden. That's probably where the similarities end, but Big Papi's jumper still brought joy to a couple of young Red Sox fans.
3. Fernandez on fire:
Jose Fernandez went into his Sunday start with the best strikeout rate in the big leagues, and the Mets didn't do anything to change that. King Jose fanned 14, tying his career best.
4. Bumgarner homers during BP:
Madison Bumgarner's vicious right-handed swing catapulted a batting practice pitch into the third deck in St. Louis, sparking widespread speculation about his chances in the Home Run Derby.
5. When handshake rituals take an ugly turn:
Xander Bogaerts figures to have a lot more big hits in the future, but right now he still has to get used to the dugout dimensions at Fenway Park.
Matt Kelly is a reporter for MLB.com based in New York. Follow him on Twitter at @mattkellyMLB. This story was not subject to the approval of Major League Baseball or its clubs.