MLB.com Columnist
Richard Justice
Let the fun begin as Rangers host Astros
The Texas Rangers are the American League's very best team. The Houston Astros are its hottest. So when the two teams begin a four-game series at Globe Life Park on Monday, this will be one of the season's interesting intersections.
This is the kind of series the two franchises thought might get the attention of an entire state when the Astros joined the AL four seasons ago.
Let the fun begin.
For the Astros, fun hasn't been a word associated with Arlington despite some first-rate barbecue and Tex-Mex. They've lost 10 in a row there, and as Astros skipper A.J. Hinch joked, "My goal is to win a game there before I'm done as manager."
Actually, his goals aren't really that modest, but as the Astros haven't won in Arlington since April 12, 2015, baby steps are a reasonable goal.
Here are five reasons to believe in both clubs.
First, the Rangers, who have everything clicking after completing a weekend sweep of the Mariners on Sunday, opening a season-high three-game lead in the AL West. At 34-22, the Rangers are 12 games above .500 for the first time this season.
1. Since general manager Jon Daniels shored up the roster last July, Texas is 75-44, best in the AL. Since May 20 the Rangers have won 12 of 15 games and outscored the opposition, 84-48. In that time their staff ERA is 3.04, tops in the AL.
2. Yu Darvish's return from Tommy John surgery has created the AL's best rotation. Darvish has allowed four earned runs in 10 2/3 innings in two starts and may need some time to be back at his best. But with Cole Hamels, Colby Lewis, Martin Perez and Derek Holland all pitching well, the Rangers can bring Darvish along at a slow, steady pace.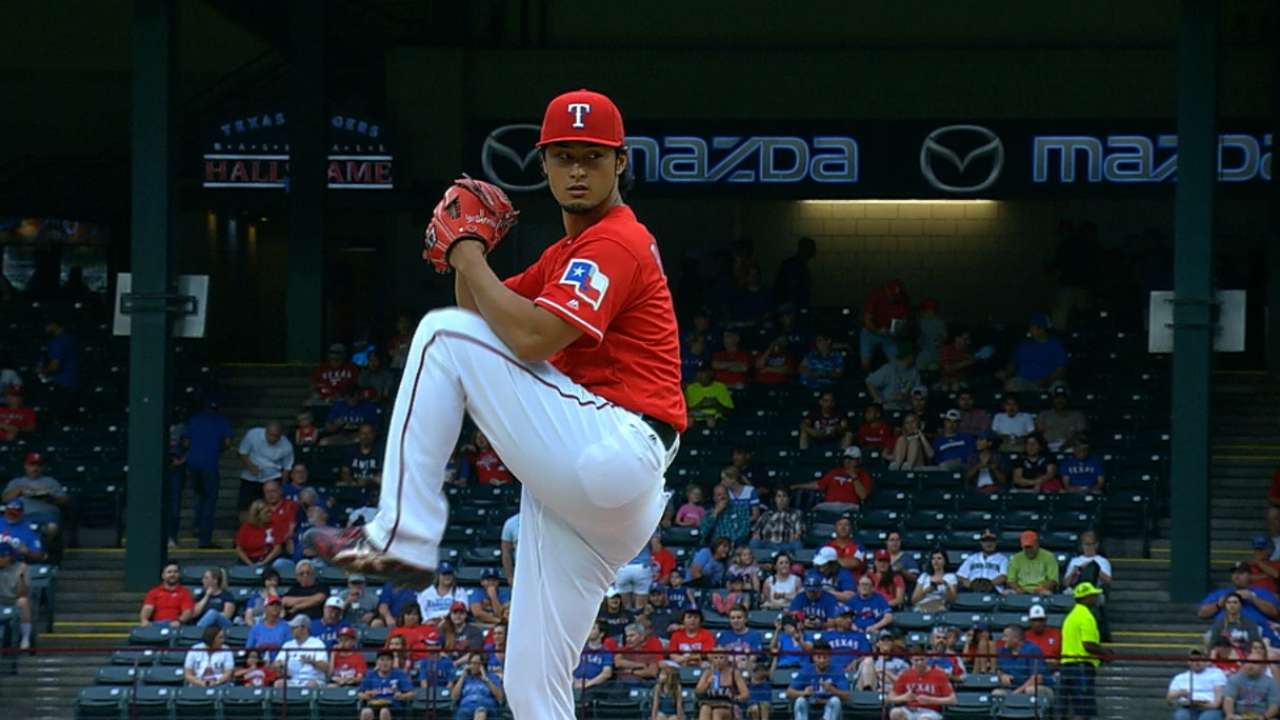 3. Holland seemed to be the only question in the rotation, but in his last four starts, he has a 2.45 ERA, and allowed the Mariners two runs in seven innings on Sunday. This is the rotation Daniels envisioned last summer when he acquired Hamels. They just might be scary good.
4. There were questions about how the Rangers would fare while second baseman Rougned Odor served a seven-game suspension for that fight with Jose Bautista. Turns out, they got better, which is how you knew it might be one of those special seasons. Texas won five of seven as its former No. 1 prospect, Jurickson Profar, returned to the big leagues for the first time in two years and hit .364 in Odor's absence.
5. When Odor returned on Saturday, manager Jeff Banister slid Profar into the lineup in place of the slumping Prince Fielder. In two games as the team's designated hitter, Profar has gotten four hits and a walk in victories over the Mariners.
Now about the Astros, who preached patience with every early season loss. They kept saying they had too much talent to flounder in last place. They just had to keep playing.
Finally, last week, after being swept by the Rangers at home and falling to 17-28, they flipped the switch. They're 11-2 since and have have gotten to within two games of .500 at 28-30. They're seven games behind the Rangers in the AL West (down from 10) and are four games out in the AL Wild Card chase.
Here's how:
1. The bullpen is again one of baseball's best, running up a 1.86 ERA during the 11-2 run. Reliever Will Harris, once waived by the Rockies, Athletics and D-backs, has rode one of baseball's best cutters to a 1.49 ERA in 93 appearances the last two seasons. Only Kansas City's Wade Davis (0.92 ERA) has been better. Hinch used him in the closer's role on Sunday, and Harris converted his third career save.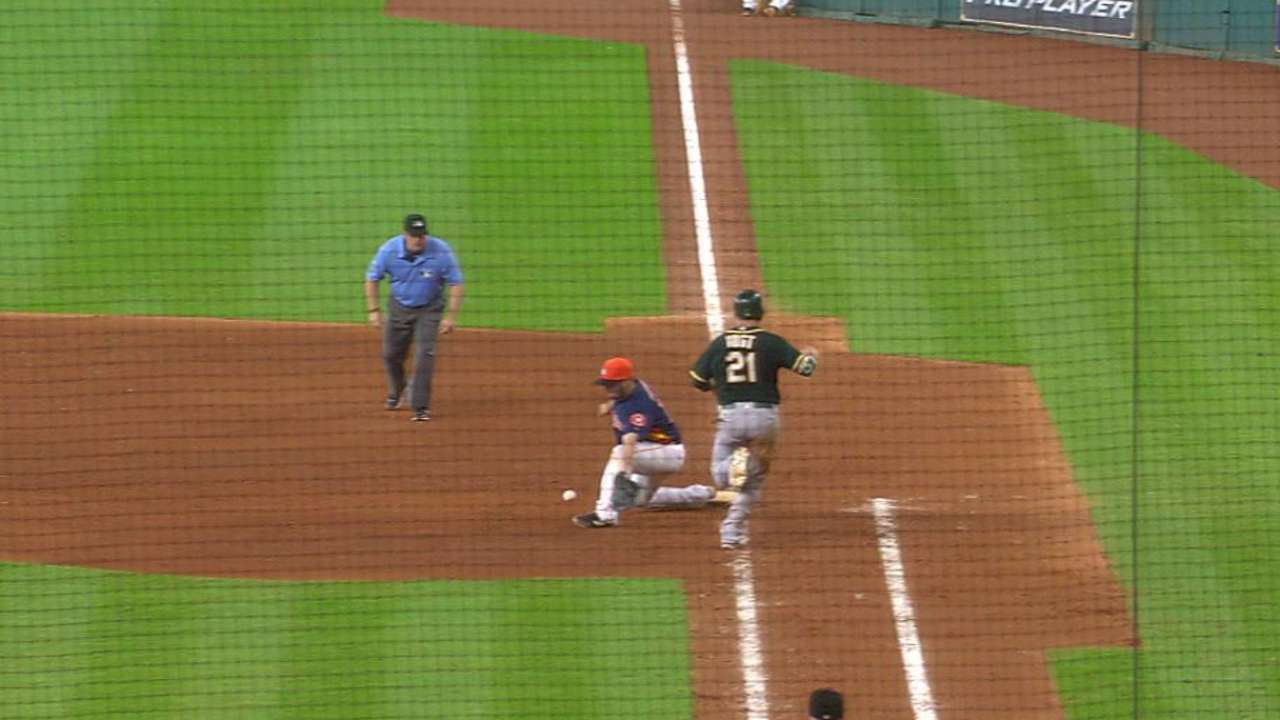 2. After Hinch watched his team average 4.04 runs per game in its first 45 contests, he flippped Jose Altuve and George Springer at the top of his batting order. In 13 games since, the Astros are averaging 5.31 runs per game. Springer had flourished as a leadoff hitter, batting .390 with five doubles, four home runs and a 1.124 OPS.
3. Altuve has shown he can hit anywhere and do it better than almost anyone. He's hitting .340 in the No. 2 spot and could end up leading the AL in hits for a third straight season. In 45 games before that, he was hitting .328. So he just hits.
4. Hard-throwing right-hander Michael Feliz, 22, has emerged as a huge bullpen weapon. In 12 appearances since May 1, Feliz has used his 94-mph fastball and power slider to go 4-1 with two holds and a 0.44 ERA. In 20 1/3 innings, he has given up one earned run and five hits while walking two and striking out 31. He has worked at least two innings in six of his 12 appearances.
5. The Astros took a huge gamble by removing Evan Gattis from their lineup for 11 days so he could go to the Minor Leagues and polish his catching skills. They envisioned him mixing in some games as catcher apart from his full-time DH duties. In 18 games since his return, he's tied with Mookie Betts for the AL home run lead with eight and is hitting .288.
Richard Justice is a columnist for MLB.com. Read his blog, Justice4U. This story was not subject to the approval of Major League Baseball or its clubs.