Lagares diagnosed with a sprained left thumb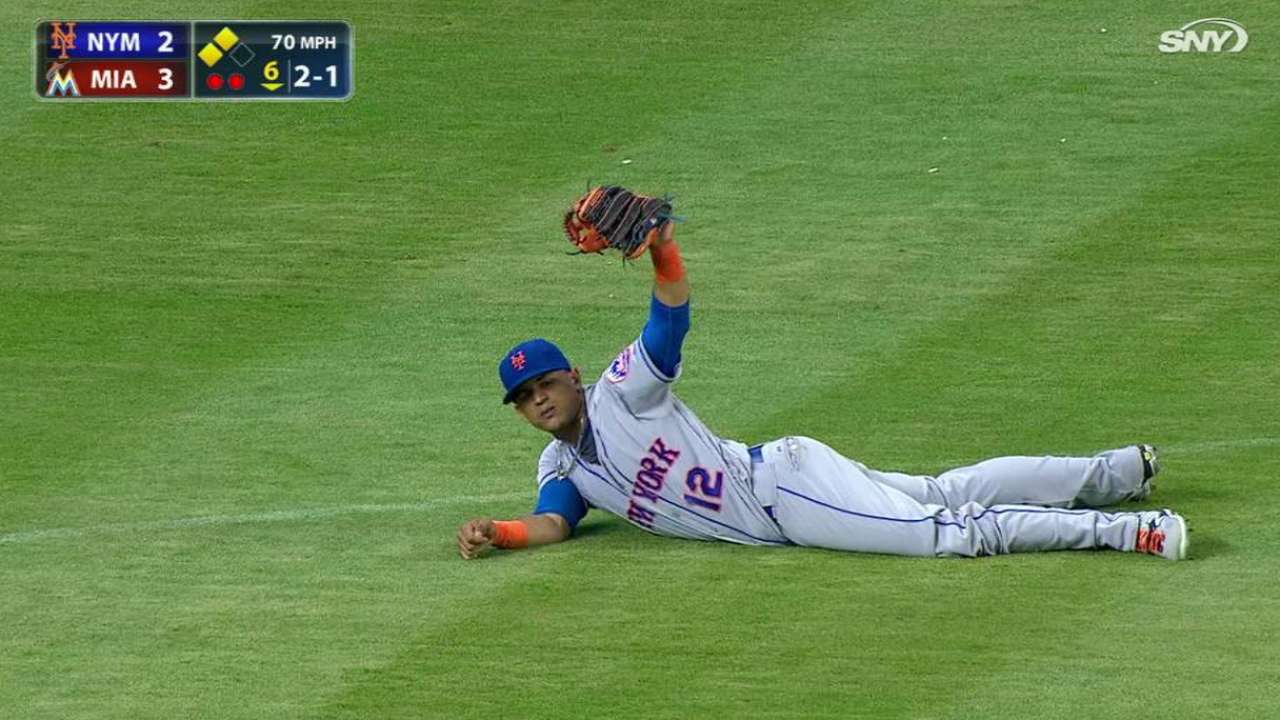 MIAMI -- Juan Lagares' spectacular catch in Saturday's win over the Marlins came at a price: A local doctor on Sunday diagnosed Lagares with a sprained left thumb.
After catching a flight with his teammates to Pittsburgh, Lagares will reroute back to New York for further examination by Mets team doctors. He hopes to return to Pittsburgh by Monday's first pitch, assuming an MRI does not reveal anything more sinister than the sprain.
"It feels … normal, no pain," Lagares said late Sunday afternoon, his entire hand in an oversized wrap. "I hope everything's fine."
Even if it winds up costing him only a game or two, as opposed to a disabled-list stint, the injury comes at an inopportune time for Lagares. Confined to the bench for much of the early season, Lagares was enjoying increased playing time lately with the Mets more regularly facing left-handed starters. He had started five of the Mets' last eight games prior to his injury, batting .302 with a .798 OPS since May 10.
Though Lagares said after Saturday's game that he did not consider his injury serious, the Mets were unable to schedule an appointment with an orthopedist until Sunday. That examination revealed the sprain.
In 44 games this season, Lagares is batting .276 with two home runs and six RBIs.
Anthony DiComo has covered the Mets for MLB.com since 2008. Follow him on Twitter @AnthonyDiComo and Facebook, and listen to his podcast. This story was not subject to the approval of Major League Baseball or its clubs.