Saturday win special for new dad Perez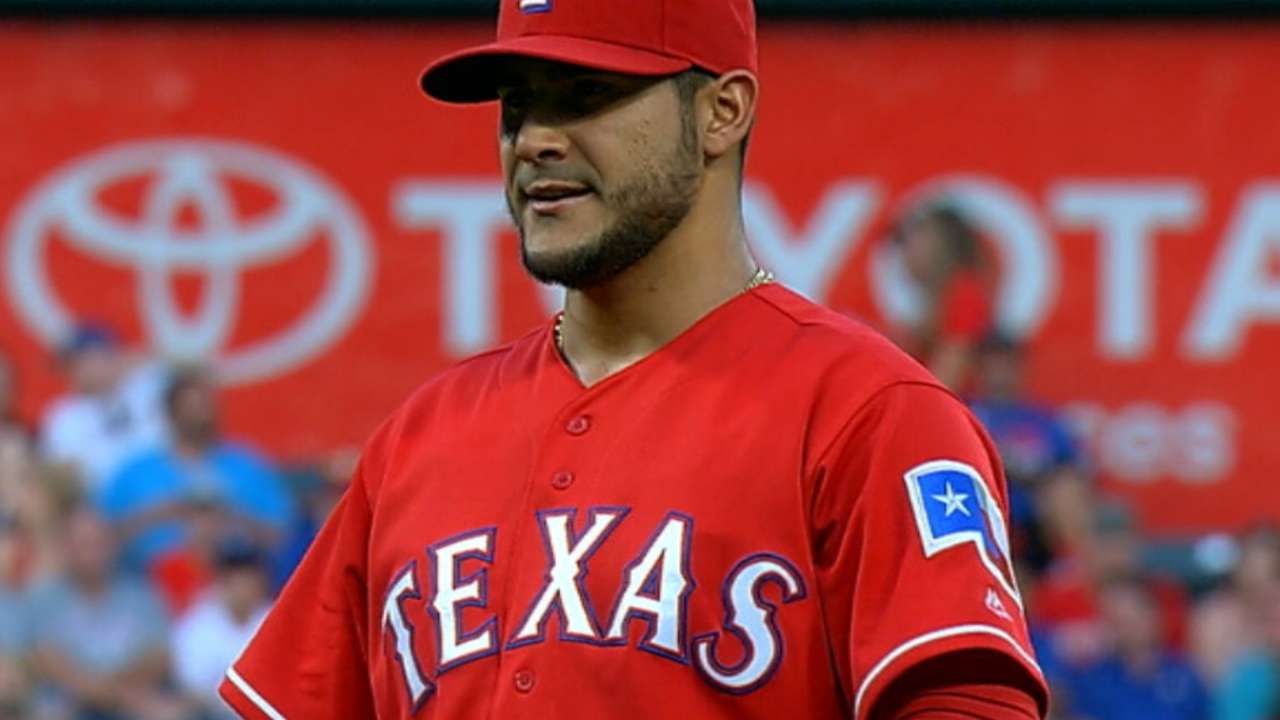 ARLINGTON -- Rangers left-hander Martin Perez entered his start Saturday with 21 career wins. But, No. 22, which he picked up in the team's 10-4 win over the Mariners, will always hold a special place in his heart.
It was his first victory as a father. Perez and his wife, Viclena, had their daughter, Malena Kate, during the team's off day on Thursday.
"It was amazing. It was a different feeling. … When you have a baby it is so different," he said. "I feel good. Being a daddy is amazing for me. I'm just trying to give [to my] family and build my family. I'd like to be a good family guy and I think it's time for me."
Rangers manager Jeff Banister said after Saturday's game that his 25-year-old lefty didn't have his best stuff in the win. Perez got his third-straight quality start, allowing three runs over six innings, but gave up nine hits and went over the 100-pitch mark for the first time in four starts.
But once Banister took him out of the game, he wrapped him in a big hug in the dugout, knowing the importance of that particular start.
"I think it was huge for him. There was a lot of distractions." Banister said "I'm sure it was special for him, and I just wanted to recognize the fact that I appreciated what he was able to go out and accomplish in a challenging time. I think we all need those recognitions."
Ryan Posner is a reporter for MLB.com based in Arlington. This story was not subject to the approval of Major League Baseball or its clubs.