Ellsbury's steal of home leads way in top GIFs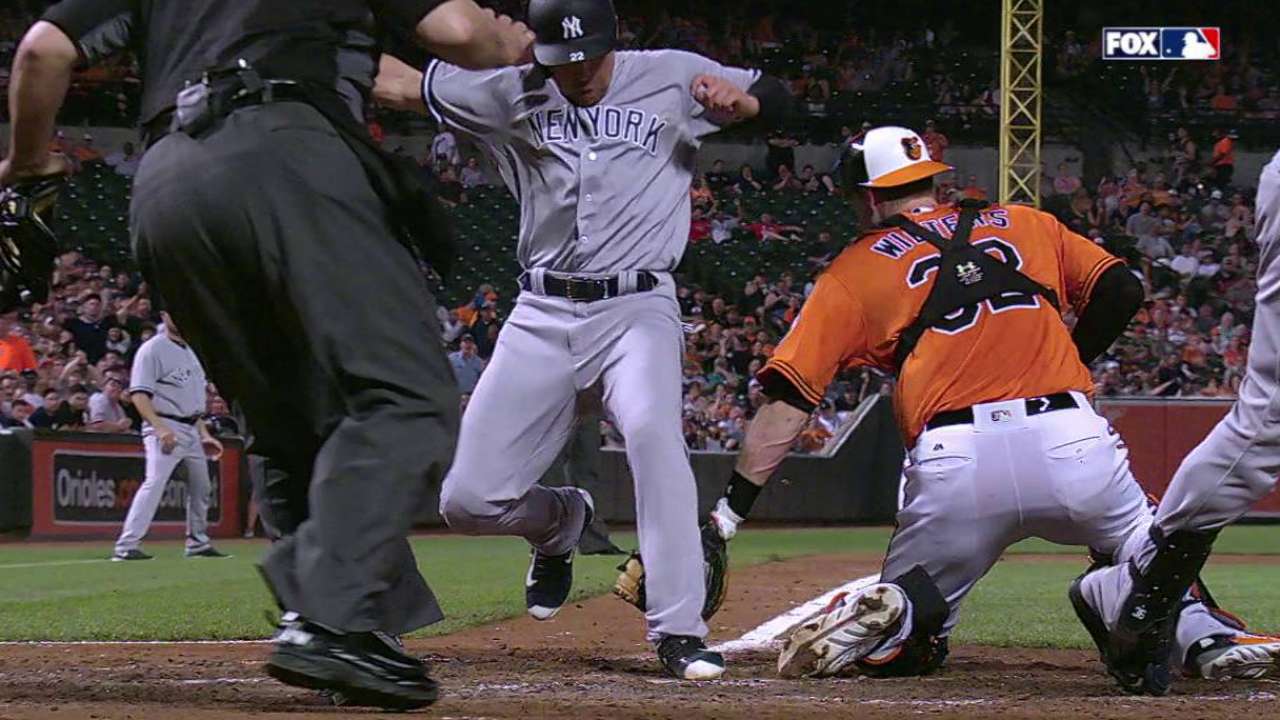 Here are the top GIFs from Saturday's games, courtesy of @MLBGifs.
1. Crime wave:
Jacoby Ellsbury saw Melvin Upton Jr. join him in the Stealing Home Base Club on Friday night, so he upped the ante with his second swipe on Saturday. Your move, Melvin.
2. Sweet move from Lindor:
Francisco Lindor can't hog the Indians' entire defensive highlight reel this season, so he decided to enlist Jose Ramirez in some of the fun.
3. Astro-nomical ending:
After 12 innings of baseball in Houston, Carlos Correa decided enough was enough and ended it with a walkoff single.
4. Imitation is the sincerest form of flattery:
First Willie Mays, now Jim Edmonds. Juan Lagares will be here doing impressions all week.
5. Crime wave, Part II:
Not only will Billy Hamilton steal your bases, he'll steal your homers, too.
Matt Kelly is a reporter for MLB.com based in New York. Follow him on Twitter at @mattkellyMLB. This story was not subject to the approval of Major League Baseball or its clubs.