Team effort sends injury-depleted Mets to win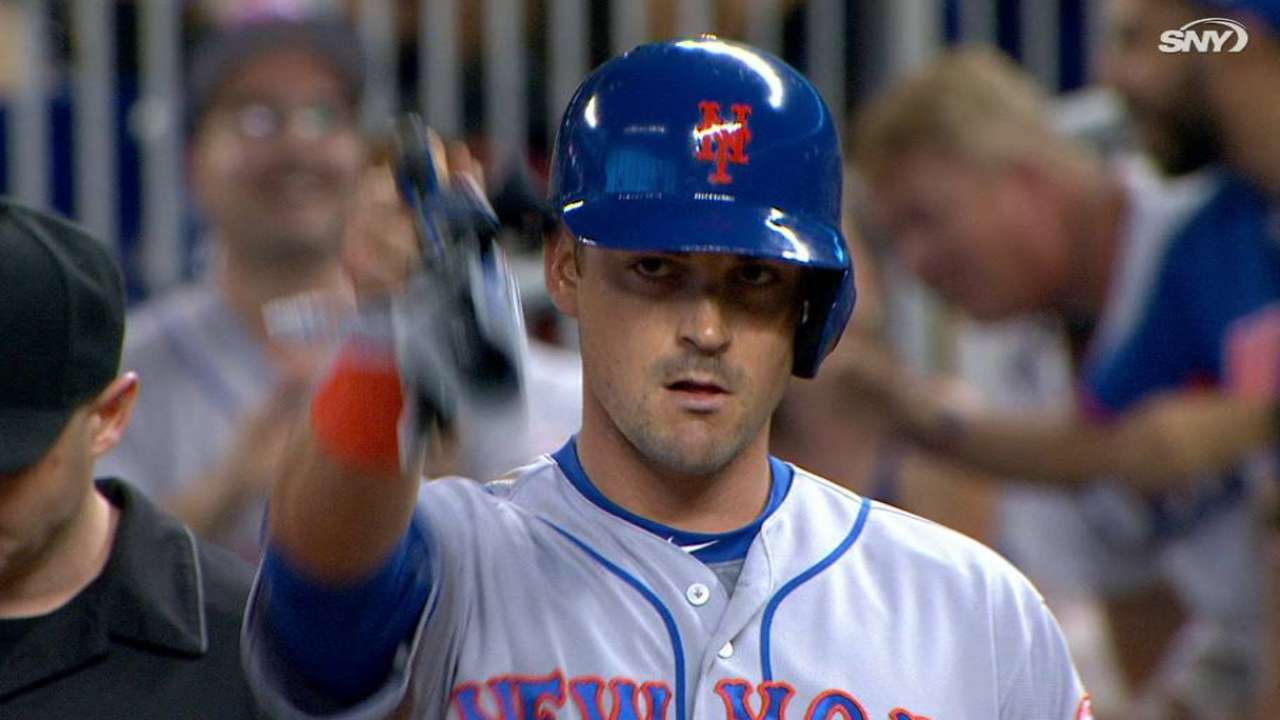 MIAMI -- The one-third mark of any season can be a neat outcropping for teams to look back and gauge the direction their summers are going. After beating the Marlins, 6-4, on Saturday, the Mets improved to 31-23, two games better than they were at this point in 2015.
Back then, they were injured and beaten, their offense punchless, their future in question. This year, they are injured and beaten, their offense inconsistent, their future in question.
Last year, the Mets went to the World Series in spite of all that. This year, their goal remains the same.
"Since we went through it last year, certainly there are a lot of the same guys in the clubhouse," manager Terry Collins said. "They know they've got to pick up their part of the production side. Guys have got to start doing some things better. And I think they know that."
It is almost eerie how the Mets have followed last year's story arc so far in 2016. Hot early, the Mets looked unbeatable as one of the game's best teams in April. Then injuries began interfering -- first catcher Travis d'Arnaud; then infielders Lucas Duda and David Wright; now outfielders Yoenis Cespedes and Juan Lagares, who are both day to day -- and the Mets are doing their best to recover.
But Saturday's victory was the type the Mets weren't able to achieve much last year until Cespedes and friends arrived around the non-waiver Trade Deadline. Needing production from unorthodox avenues, the Mets received a tiebreaking hit from Matt Reynolds, three more singles and a walk from Wilmer Flores and a game-busting two-run double from Alejandro De Aza.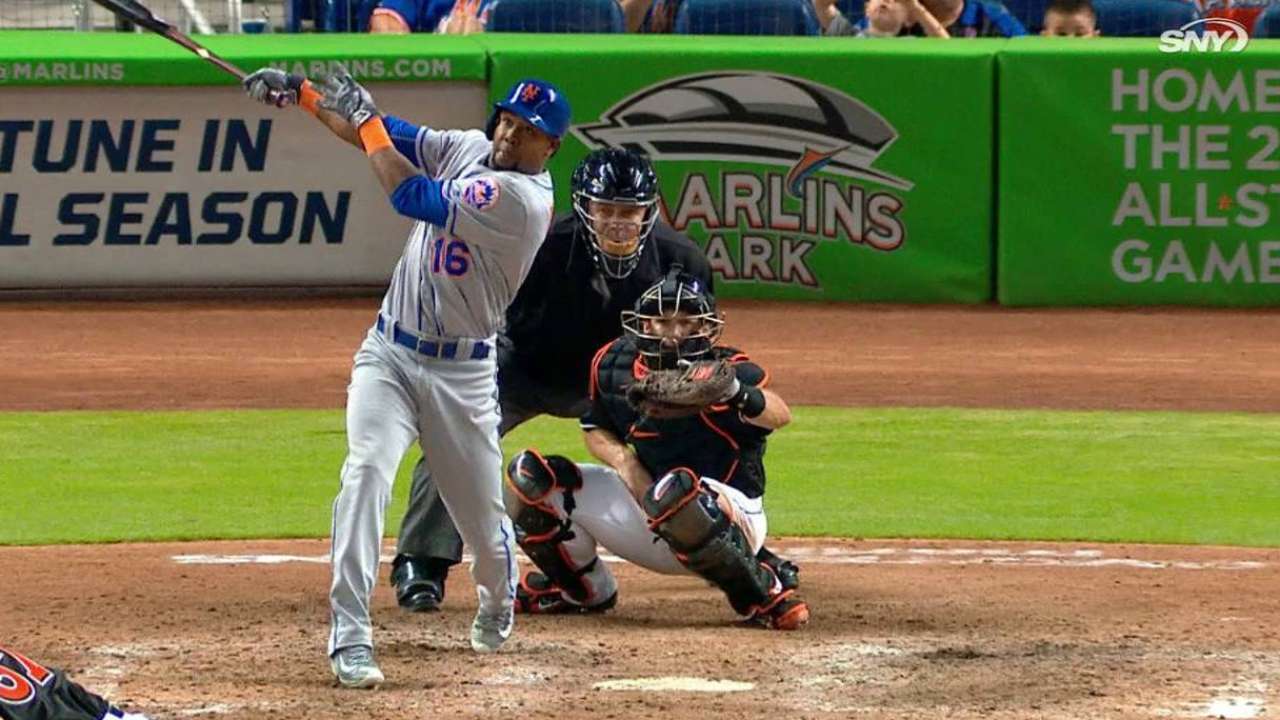 "Everyone contributed," Reynolds said. "We have a lot of guys hurt, but we're still a very good team that can win some ballgames."
Considering Cespedes and Lagares are day to day, those two are the lucky ones. d'Arnaud is out indefinitely, Duda at least through the end of June, Wright until August if all goes well. And this time, there may not be a Cespedes waiting at the Deadline.
"You can't ever anticipate anybody else coming in," Collins said. "The guys in here have got to step up."
For the 2016 Mets, that has taken many forms. In Saturday's ninth, for example, Collins turned to former college shortstop Jacob deGrom as a pinch-hitter with the bases loaded, simply because his bench was so depleted. Though deGrom popped up to end the inning, the Mets held on to win regardless.
They'll need to continue following that formula if they want to keep pace in the competitive National League East while they heal.
"This is what we said coming in," Collins said. "We've got to pick each other up, and guys did that."
Anthony DiComo has covered the Mets for MLB.com since 2008. Follow him on Twitter @AnthonyDiComo and Facebook, and listen to his podcast. This story was not subject to the approval of Major League Baseball or its clubs.