Castro back from illness, behind plate for Astros
Gattis starts at DH after catching 4 consecutive games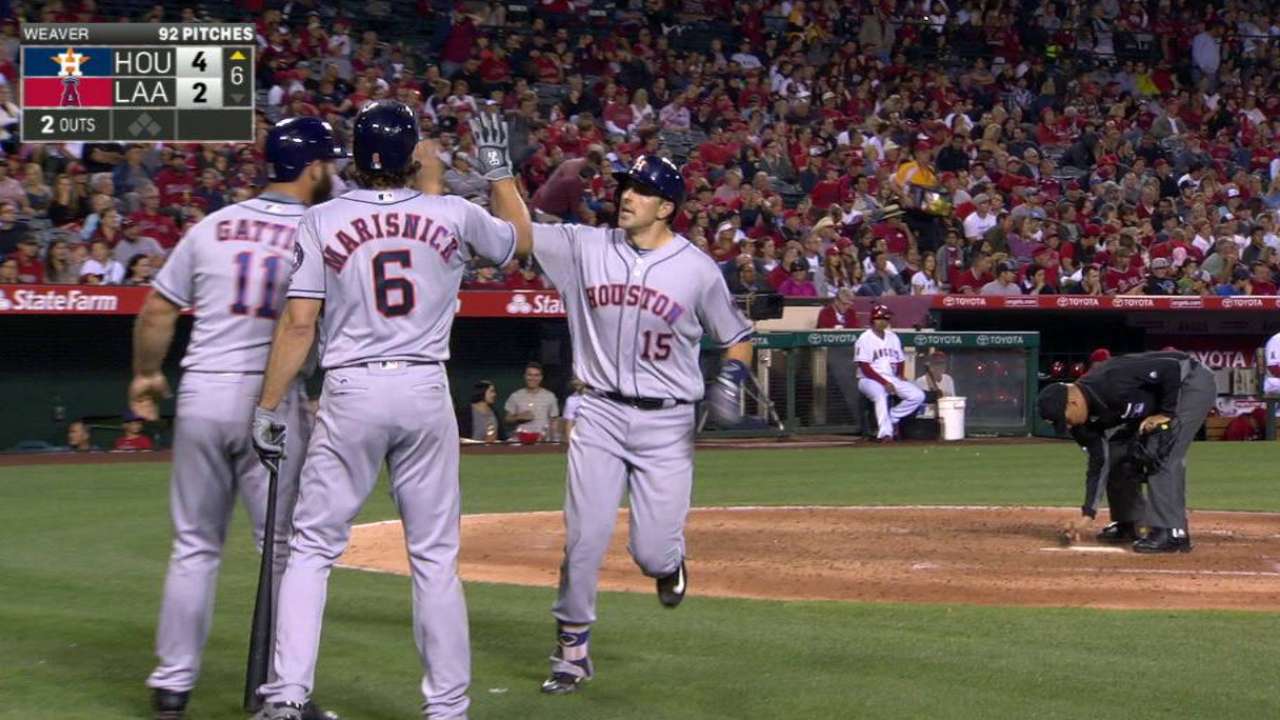 HOUSTON -- After missing the previous four game with an illness, catcher Jason Castro was back in the starting lineup on Saturday against the Athletics.
Even though Castro isn't 100 percent, he's been cleared by team physicians.
"He's feeling better, and we really need him to feel better," said Astros manager A.J. Hinch. "It's him playing at less than perfect health with a sickness versus [Evan Gattis] continuing to grind back there.
"It's hard to catch this many innings in a row for anybody. It's nice to have a more balanced lineup. We want to get Jason back in there and Gattis will DH, and we'll see where it goes."
Gattis, who caught the previous four games, was the team's designated hitter on Saturday. Gattis, who caught 135 games for the Braves over two seasons (2013-14), has started seven games at catcher for the Astros this year.
This past week Castro had been running a fever and not feeling well.
"[Catcher is] a tough position to be under the weather," Hinch said. "He's ready to go. He's still less than 100 percent, but it's June and we're all a little less than 100 percent, and he'll be able to gut his way through it."
Richard Dean is a contributor to MLB.com based in Houston. This story was not subject to the approval of Major League Baseball or its clubs.