McCann dealing with hyperextended elbow
Yankees catcher considered day to day, not expected to be placed on DL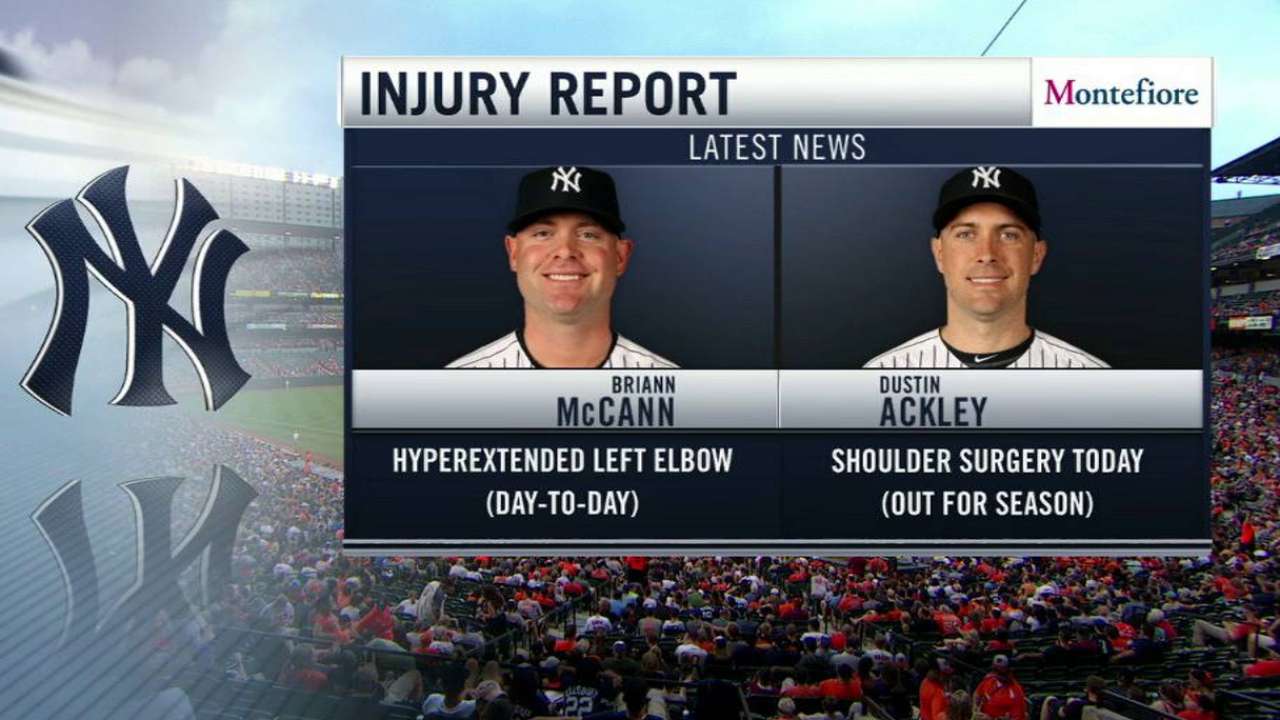 BALTIMORE -- Yankees catcher Brian McCann has a hyperextended left elbow and was not in the starting lineup for Friday night's 6-5 loss to the Orioles.
McCann suffered the injury Wednesday in the Yankees' series finale in Toronto, trying to block a ball at the plate.
"I jerked my arm pretty quick," said McCann, who did not play in Thursday's makeup game in Detroit and is considered day to day.
• Teixeira undergoes MRI for knee discomfort
McCann said he woke with stiffness in the elbow on Thursday but that he felt noticeably better on Friday. He was still limited during batting practice, hitting at 50 percent off a tee.
"I could feel it when I get fully extended," he said. "It's going to be a couple of days before I can let it loose with the bat."
"You never want to lose your starting catcher," manager Joe Girardi said before Friday's game. "But it helps that [Austin] Romine has done a really good job with the staff and swinging the bat."
McCann is 1-for-23 since May 25 and is hitting .224 with seven homers and 21 RBIs this season. Romine, 27, is batting .290 and went 1-for-4 Friday with his second homer and eighth RBI.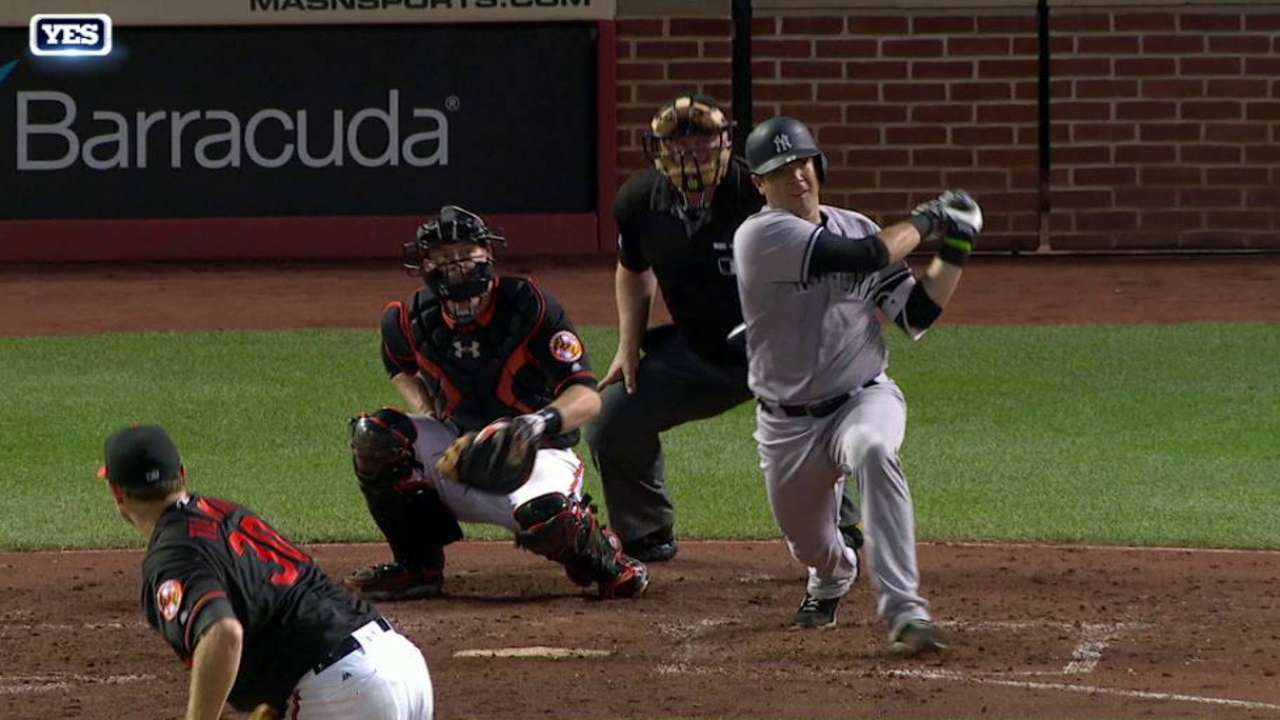 "It's one of those things where you just hope for the best," McCann said. "I don't want any setbacks where it hurts a long time. ... It would hurt if I went to block a slide or a split in the dirt, so you want to get it early so that it doesn't become something significant."
Girardi does not believe that a stint on the disabled list or a Triple-A callup is necessary. Catching prospect Gary Sanchez -- ranked No. 3 in the Yankees' system by MLBPipeline.com -- is on the Minor League DL with a broken thumb suffered May 24.
"I think if we felt it might be four or five or six days, we might do something, but we could use him today if we had to," Girardi said. "So we'll wait a couple of more days, I'm sure."
Girardi said that infielder Ronald Torreyes will serve as Romine's emergency backup, if needed.
Ben Raby is a contributor to MLB.com based in the Washington, D.C./Baltimore region. This story was not subject to the approval of Major League Baseball or its clubs.