MLB.com Columnist
Jonathan Mayo
Pipeline Inbox: Which Draft prospect has the edge?
Fans ask about Lowe vs. Benson, the Nationals' selection and more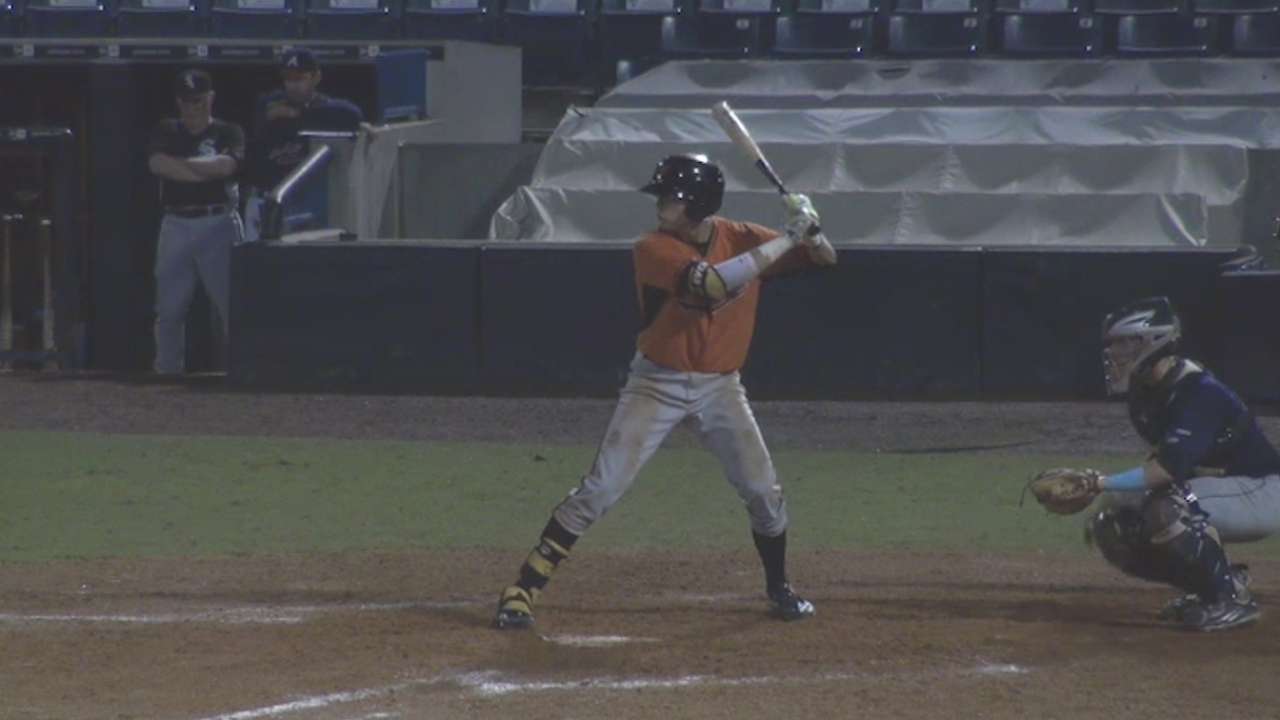 Less than a week from the start of the 2016 Draft, and the MLB Pipeline crew is understandably in full-on Draft mode.
Our Draft rankings were just expanded to a Top 200 list. Jim Callis came out with our latest first-round projection. Want to guess what the topic of conversation was in our most recent Pipeline Podcast? Yep, you guessed it: the Draft.
So it only stands to reason that in our last pre-Draft Pipeline Inbox, we stay consistent, right? Here are a few Draft-related questions to even further whet your appetite for Thursday, when the Phillies will get things rolling with the No. 1 pick.
@JonathanMayo @MLBPipeline @MLBDraft do evaluators have more faith in Josh Lowe or Will Benson to reach their ceiling?

— adam.sullinger (@adamsullinger) June 1, 2016
There are a number of very intriguing high school hitters, all of whom could go from the middle of the first round on down. Joshua Lowe and Will Benson are very different hitters, but they're both coming from the Georgia prep ranks.
Lowe is perhaps the best two-way player in the Draft, though the overwhelming consensus is that his future is as a position player, likely as a third baseman (though he's athletic enough for some people to think he could handle center field). Our No. 17 prospect can be a bit streaky, but he's shown the ability to hit for average and power with excellent bat speed from the left side.
Benson is ranked No. 38 on our new Top 200, and he is extremely toolsy, fitting the prototype of a future ultra-athletic right fielder. He has a touch more raw power than Lowe, but there is a bit more concern about his ability to hit for average at the next level. Both players have a lot of upside and athleticism. I think both, because of excellent makeup, will reach their ceiling, but if you're going to force me to pick just one, I would give Lowe a slight edge in fulfilling his potential.
Any chance the #Nats get Matt Manning? Drew Mendoza seems like the popular "tough sign" pick for them. https://t.co/7cskjPNjOs

— John (@JBBlank321) May 31, 2016
There is a tendency to give the Nationals -- not just this year, but in nearly every Draft -- the "tough sign" or the injured player who slides. That's for good reason, as they've often been willing to be aggressive and roll the dice in acquiring amateur talent.
This year, there is even a stronger case to be made since the Nationals have multiple picks in the first round, giving them a little more bonus pool flexibility. Matt Manning, No. 11 on our Top 200 list, is one of the more exciting high school arms in the class, thanks to his size, stuff and athleticism. He's also a very good basketball player. There has been buzz about a big price tag being floated out, perhaps to keep Manning from heading to Loyola Marymount, where he could potentially continue to play basketball and baseball. Whether Washington would have an interest (probably) or the financial wherewithal (maybe?) to get that done remains to be seen. The hot rumor was that a player like Manning could get pushed down to where the Phillies and Braves pick in the second round, as they have larger overall bonus pools. That said, I still think Manning goes ahead of the Nats' first pick.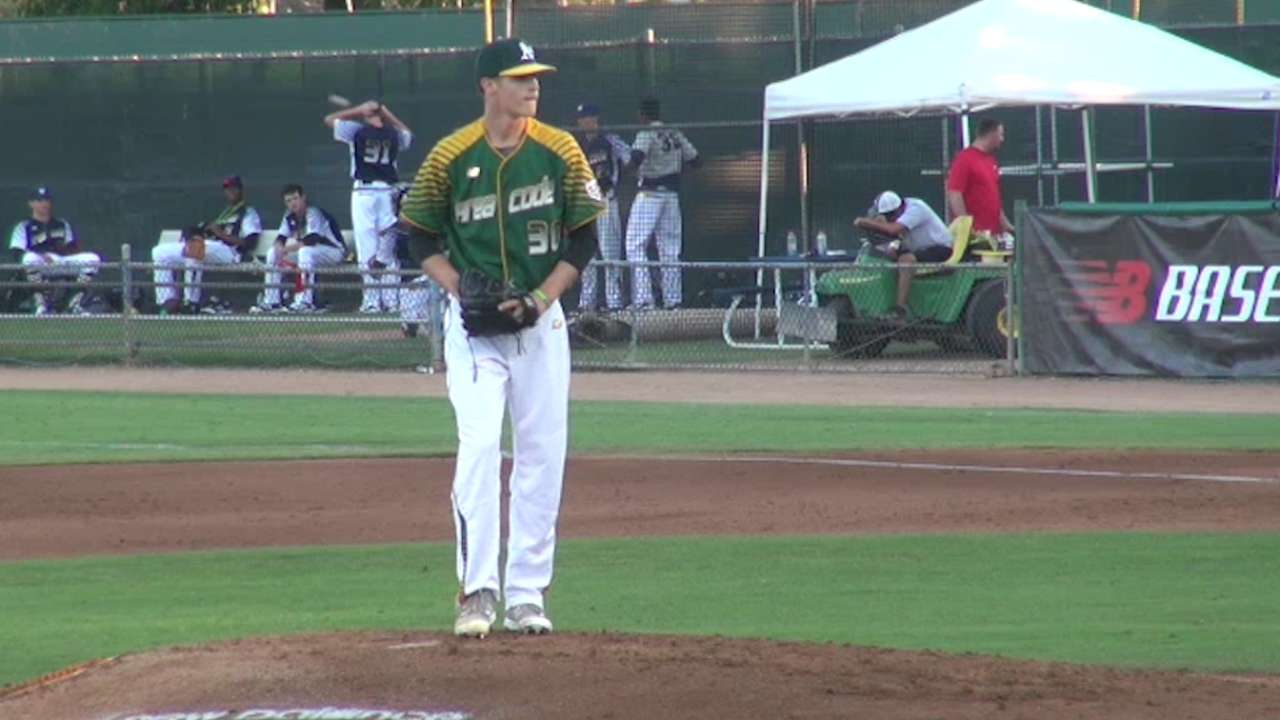 Drew Mendoza is considered to be a tough sign because of a strong commitment to Florida State. But the Nationals have had very successful dealings with his advisor, Scott Boras, a reason why he is often associated with one of those two picks at the end of the first round.
@JonathanMayo probably a bit early to ask this, but where do you think Puk slots in on the Top 100 prospects list?

— Joel Boog Rodriguez (@Boog215) May 31, 2016
You're right, it is way too early to ask. But I'll answer anyway.
Honestly, it helps to think about such things since we do fold in 2016 draftees into the Top 100 and team Top 30 lists when we re-rank them in late July. A.J. Puk is ranked No. 4 on the Draft Top 200 list, with an overall grade of 55. Going according to the grades we have on our Minor League Top 100 list, that means the highest Puk could be ranked right now is No. 16. (All of the top 15 prospects are overall 60s or better.)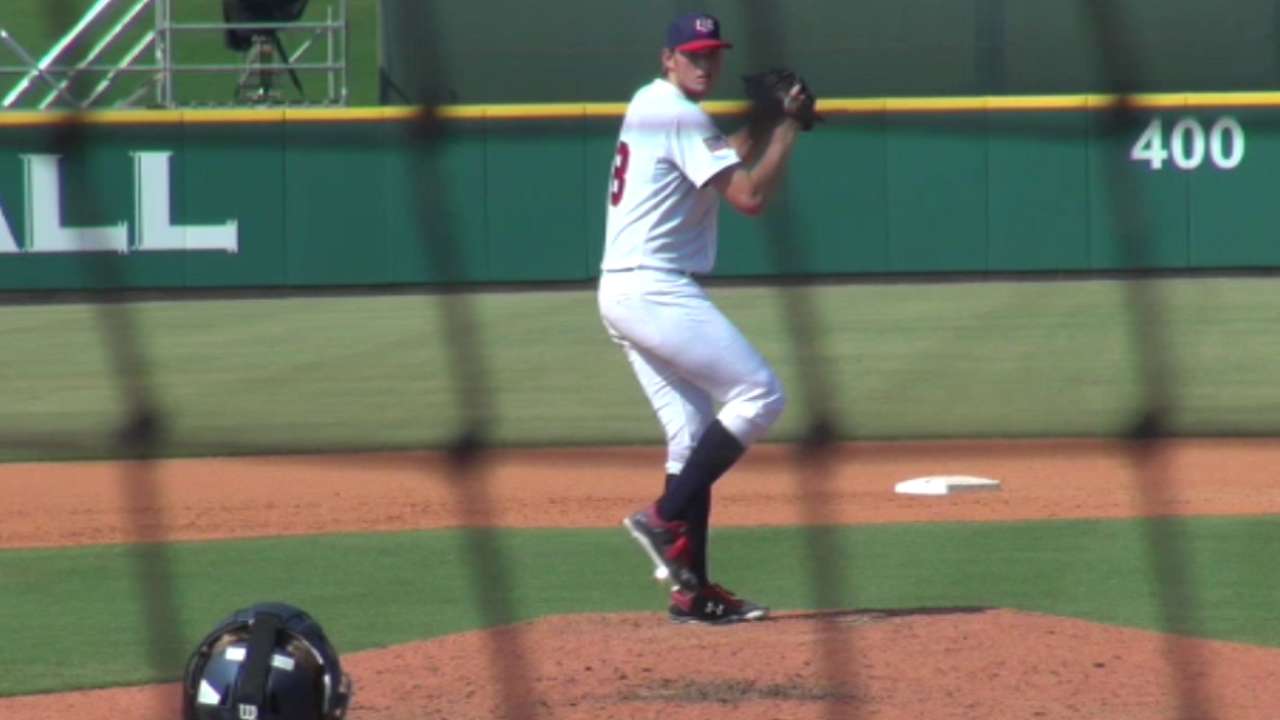 That doesn't mean we can't adjust Puk or another draftee once they start their pro career. Last year, Alex Bregman was an overall 55, but we bumped him up to a 60 and he finished the 2015 season at No. 21 overall. I don't see that happening for Puk, because I like Bregman a bit better and Puk isn't likely to pitch a ton during his summer debut to alter his grade much. Last year, Carson Fulmer and Dillon Tate were the top pitching draftees ranked, and they came in at No. 42 and No. 46. I think that's likely the ceiling for Puk, and it's probably more likely for him to start off in the 51-100 set until he shows what he can do.
Jonathan Mayo is a reporter for MLBPipeline.com. Follow him on Twitter @JonathanMayo and Facebook, and listen to him on the weekly Pipeline Podcast. This story was not subject to the approval of Major League Baseball or its clubs.