Top GIFs: Lot of twists, turns in this DP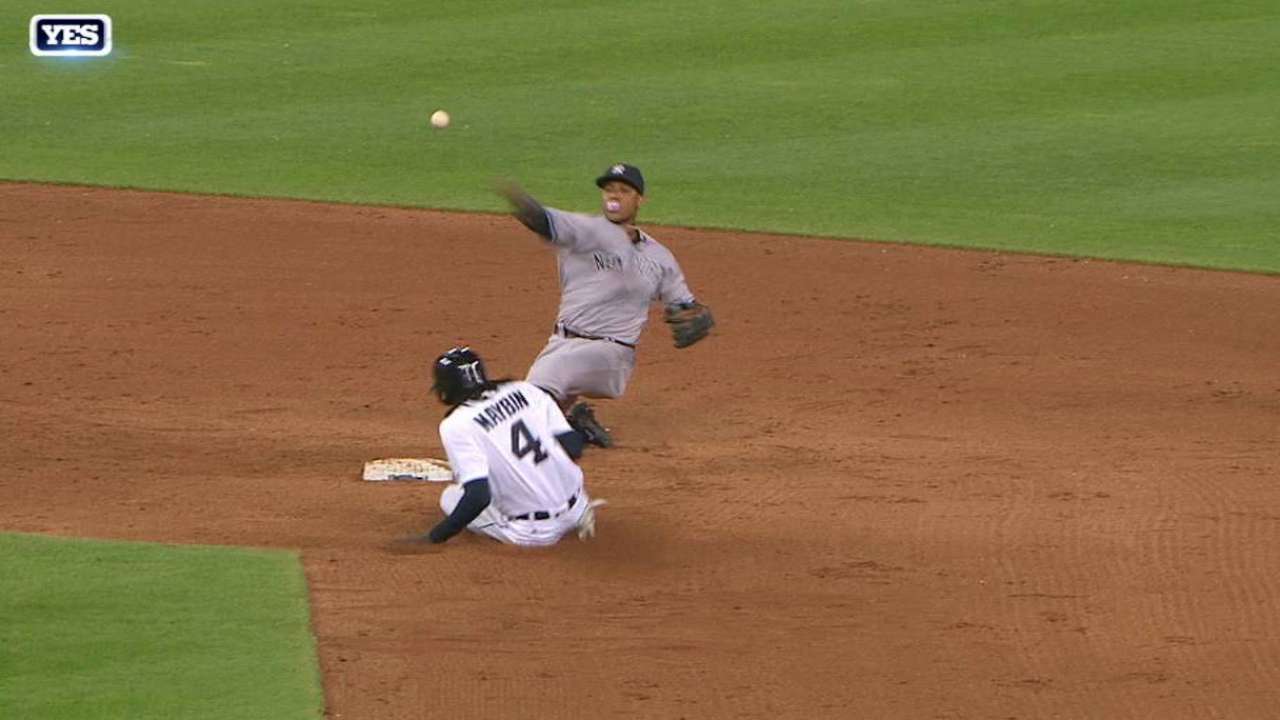 Here are the Top 7 GIFs from Thursday's games, courtesy of @MLBgifs:
1. Double play with a twist
Didi Gregorius and Starlin Castro made this difficult double play look easy in the Yankees' win over the Tigers.
2. Now, that's a closeup
Hanley Ramirez got up close and personal with this camera lens in Baltimore.
3. Bumgarner's blast
Giants ace Madison Bumgarner hit this bomb to take over the lead for most homers among active big league pitchers with 13.
4. Lost in translation
Jose Fernandez and Barry Bonds did some horsing around in the Marlins dugout.
5. A single sign
Norichika Aoki had some hand gestures for his Mariners teammates after this RBI single.
6. A home run of a smile
It's not every day you hit an inside-the-park home run, so Eduardo Nunez made sure to cherish the moment after crossing the plate.
7. No souvenir for you
This young fan had different plans for this foul ball.