Could Phillies pass up Puk for bat in Draft?
With no consensus No. 1 pick, club considering all options before next Thursday's event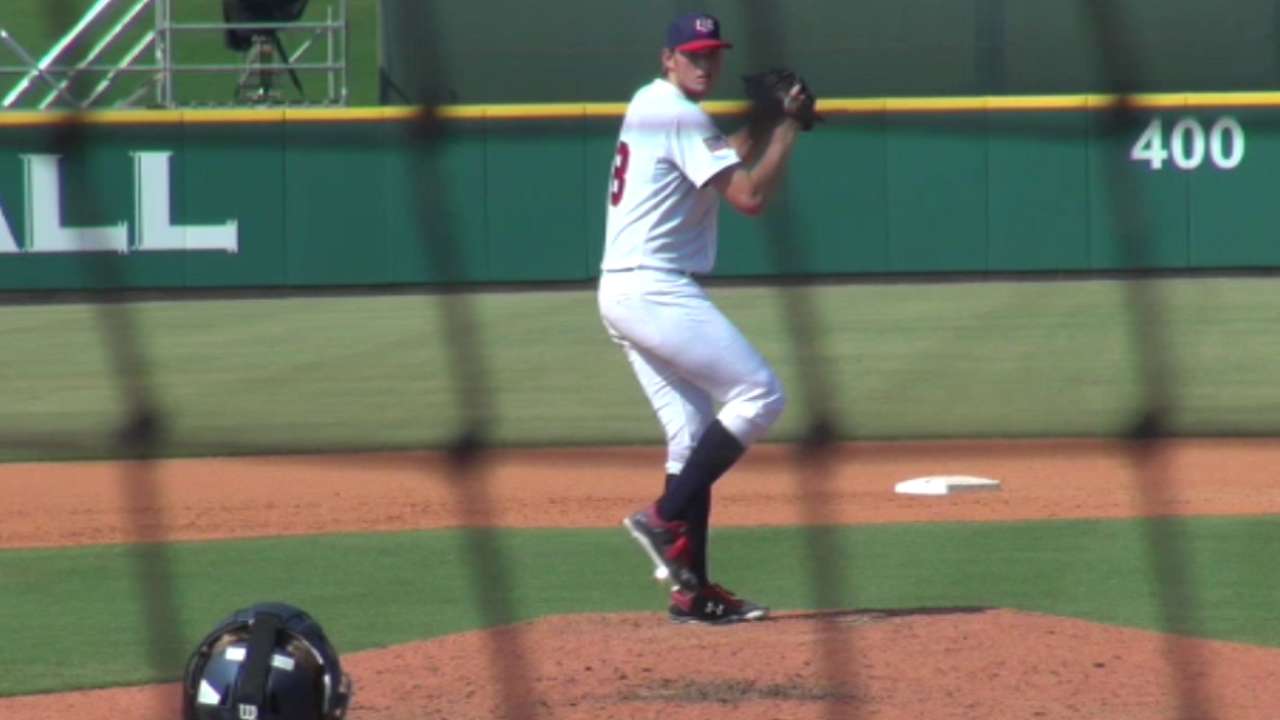 PHILADELPHIA -- Last fall, it seemed a safe bet the Phillies would select Florida left-hander A.J. Puk with the first overall pick in the 2016 Draft.
But with the Draft beginning at 7 p.m. ET next Thursday (with coverage on MLB Network and MLB.com beginning at 6), things are less certain. Sources have indicated the Phillies are leaning toward a hitter, but ruling out Puk would be a mistake. In fact, MLBPipeline.com has the Phils taking Puk in its latest mock Draft.
Phillies fans should keep an eye on these seven amateurs as the Draft approaches: Barnegat (N.J.) High School left-hander Jason Groome, Mercer University outfielder Kyle Lewis, La Costa Canyon (Calif.) High School outfielder Mickey Moniak, Puk, Louisville outfielder Corey Ray, Chaminade (Calif.) College Prep outfielder Blake Rutherford and Tennessee third baseman Nick Senzel.
• 2016 MLB Draft: June 9-11 on MLB Network, MLB.com
Everybody who has followed the Draft knows there is no Bryce Harper or Stephen Strasburg available, meaning there is no consensus No. 1 pick. Therefore, the Phils have more to consider.
Not only must they consider talent, they must consider price.
In other words, if the Phillies consider Players A, B and C similar in talent, but Player C can be signed for less, it could push him to the top because the Phils could use the money saved there to select more talented (and pricier) picks in the second round and beyond.
It makes sense for a rebuilding team like the Phillies to build the deepest, most competitive Draft class possible.
The Phils have $13,405,200 in their bonus pool. The No. 1 pick is valued at $9,015,000. Last year, the No. 1 pick was valued at $8,616,900, and the Diamondbacks signed Dansby Swanson for $6.5 million.
Bet on the Phillies trying something similar, which would allow them to select what they consider first-round talent with the first pick (42nd overall) in the second round.
Of course, the Phils are still trying to learn what each player's price might be on Draft day. Their representatives are not tipping their hands, but if somebody like Puk thinks the Reds will select him with the No. 2 pick, he might be less inclined to take a lesser signing bonus, knowing he can cash in at No. 2. Scott Boras represents Senzel, so he also might be less inclined to take a lesser deal.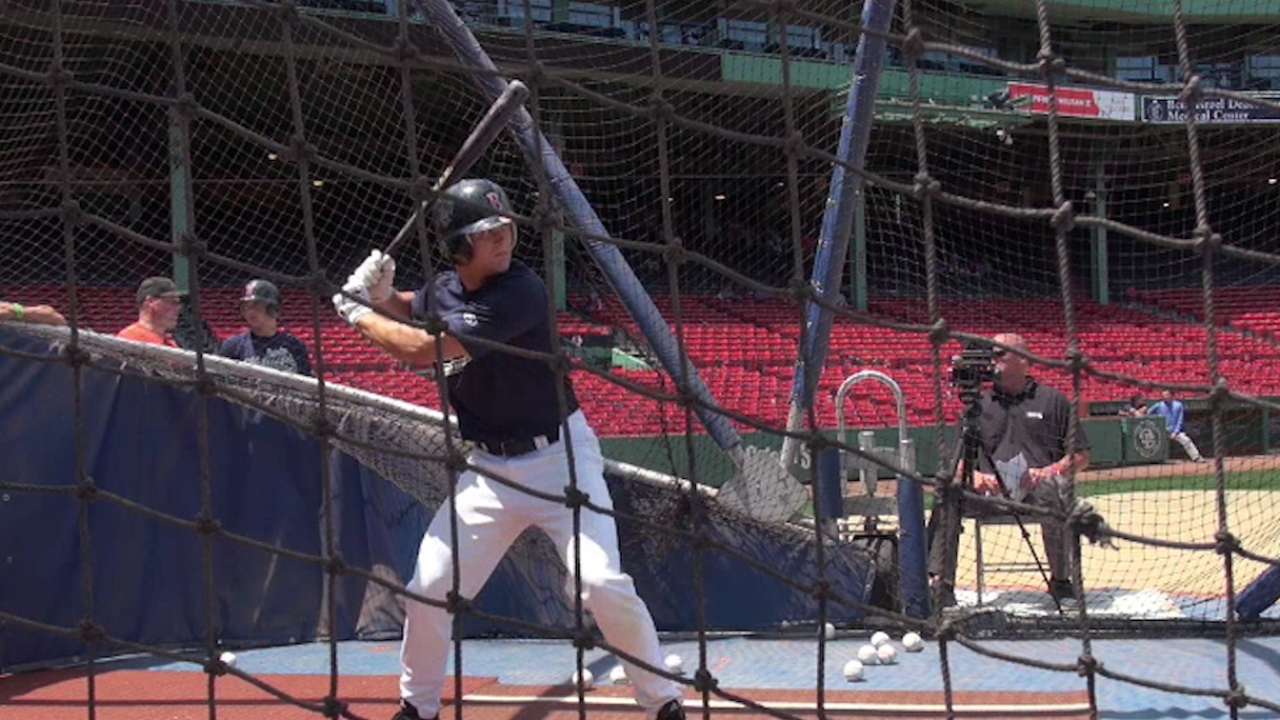 But if somebody like Lewis, Moniak, Rutherford or Ray thinks he could fall to sixth or seventh, he might agree to take less as the No. 1 pick because he still would make much more than the No. 6 or 7 pick.
Got all that?
The Phillies' amateur scouts flew to Philadelphia last week to present their regions. The organization began its national meetings Wednesday, and they will continue to meet until the Draft begins next week. It has been an all-hands-on-deck affair with Pat Gillick, Charlie Manuel and others scouting the country's top talent.
Puk will get his share of time in these meetings. MLBPipeline.com and Baseball America both rank him as the top amateur player in the country. Puk just dominated LSU in the SEC tournament, which helps his cause. But Phillies amateur scouting director Johnny Almaraz has always loved hitters. Could the Phils' pitching talent in the upper levels of their farm system color their thinking next Thursday? It might, but not even the Phillies know exactly which way they will go.
Todd Zolecki has covered the Phillies since 2003, and for MLB.com since 2009. Read his Phillies blog The Zo Zone, follow him on Twitter and listen to his podcast. This story was not subject to the approval of Major League Baseball or its clubs.