Top GIFs: Party at the plate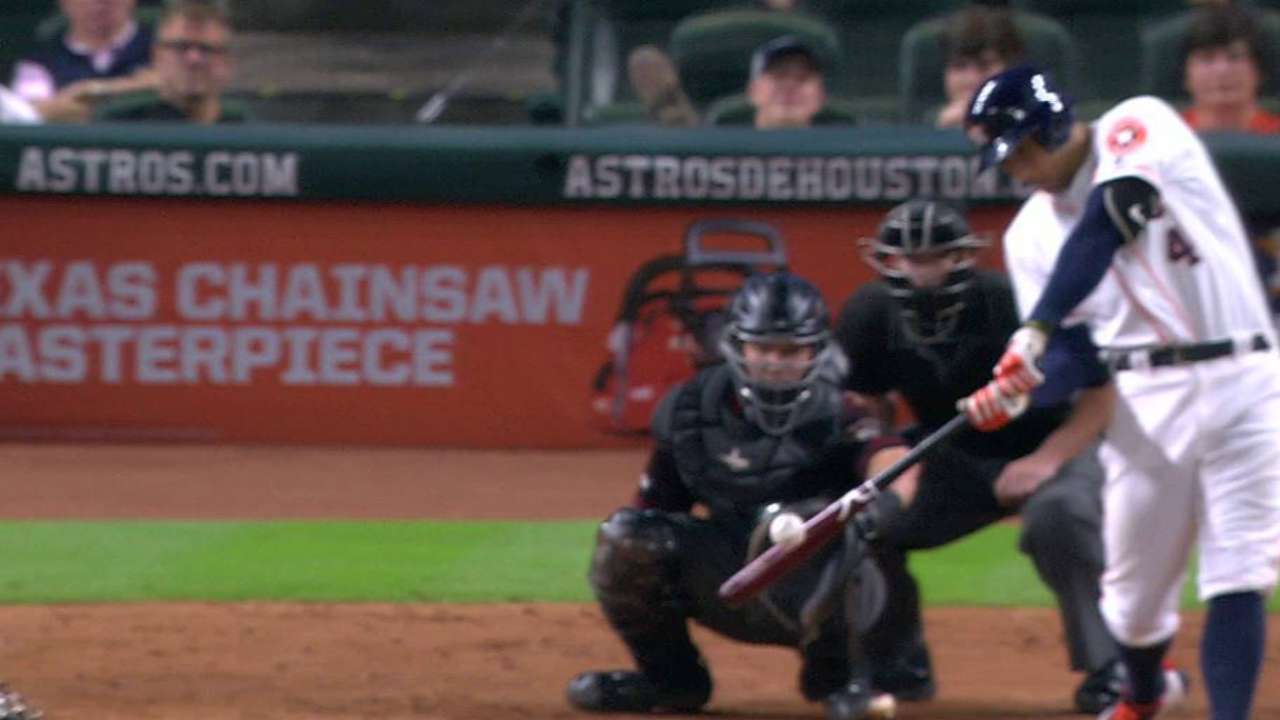 Here are the Top 8 GIFs from Wednesday's games, courtesy of @MLBgifs:
1. Some Springer in his step
The Astros had a party at the plate after George Springer's walk-off homer.
2. That bat wasn't doing him any good anyway
Melvin Upton Jr. needs some new lumber after snapping this bat over his knee.
3. A winning flip
Check out this bat flip from Adeiny Hechavarria, who doubled home the winning run for the Marlins.
4. Celebrating a fifth of Mookie
Mookie Betts kept the magic going with this homer, his fifth in the past two games.
5. For Josh sakes
Josh Donaldson showed his athleticism on an acrobatic play to take a hit away from Alex Rodriguez.
6. So good to hear your voice
Mike Napoli must have missed his teammates in the Indians bullpen, so he picked up the dugout phone.
7. The leadoff double dance
White Sox reliever Matt Albers was pumped after his leadoff double in the 13th inning started the winning rally.
8. Oh, it's the bat's fault
Enrique Hernandez had some words for his bat after grounding out to Jon Lester.