Freeman, Braves hope walk-off HR is spark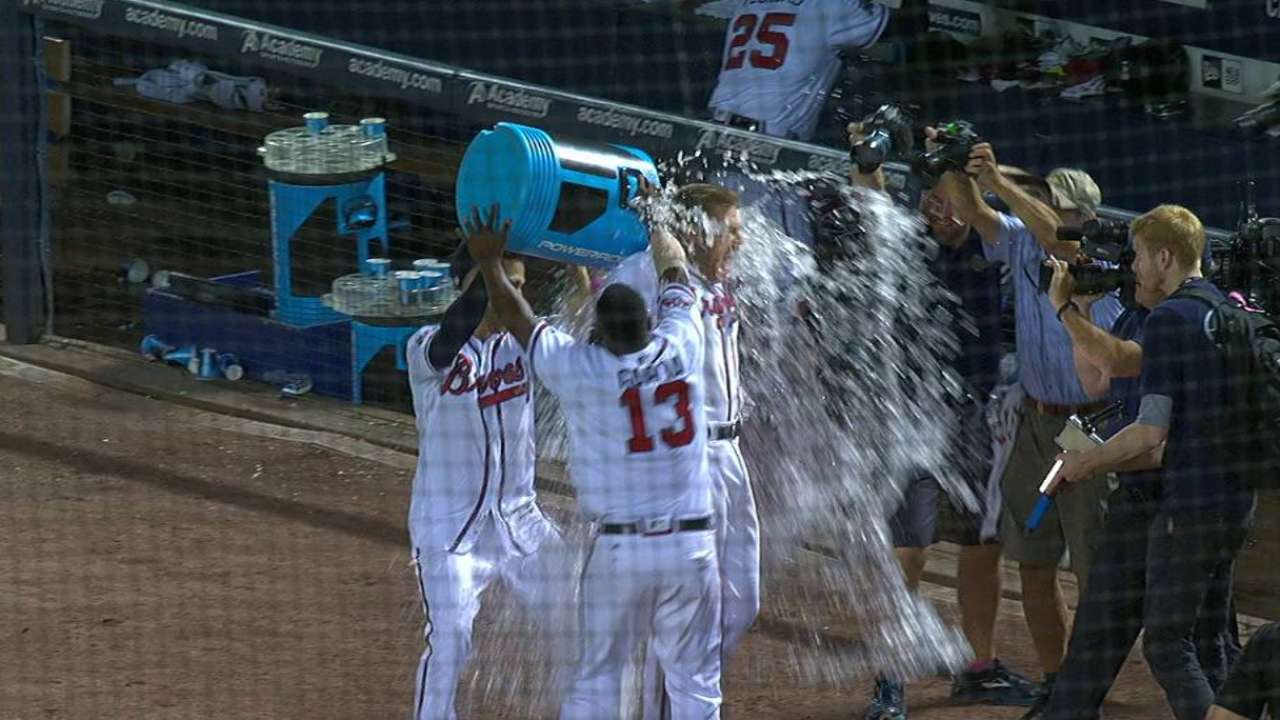 ATLANTA -- Freddie Freeman's latest walk-off home run will not prove to be as memorable as his first, which clinched a spot for the Braves in the 2012 postseason. But given all of the frustration he and his Atlanta teammates have endured this year, it at least provided some much-welcome relief.
Freeman ended Wednesday night's 5-4 win over the Giants when he hit the first pitch Derek Law threw in the 11th inning over the right-center-field wall. His third career walk-off homer completed a ninth-inning comeback staged by the Braves, who have won four of their past six games at Turner Field, or two more than they had tallied over the previous 22 home games played this season.
"Obviously you don't want to get off to the start to the season that we did," Freeman said. "And now to finally turn it around at home, where we've struggled the most, it's just nice to put together a few-games stretch where we're actually swinging the bats and pitching well."
• Cast your Esurance All-Star ballot for Freeman and other #ASGWorthy players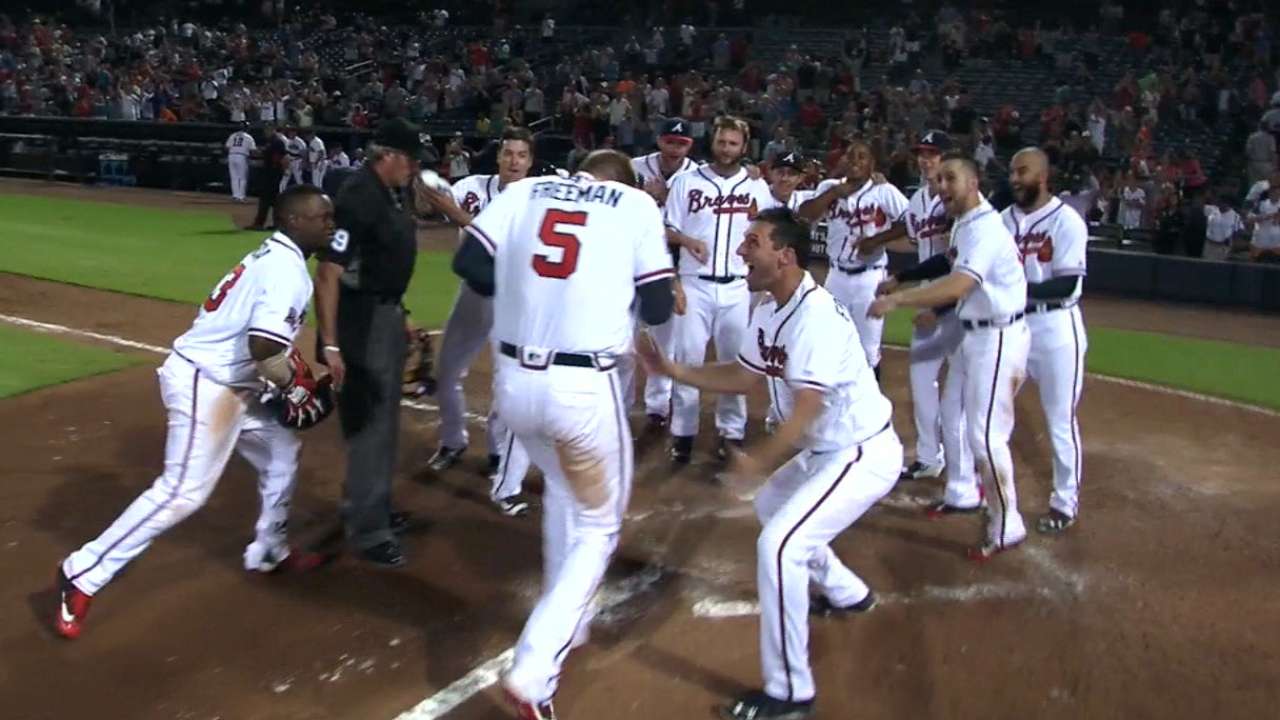 Though he had halted his early-season struggles with an impressive month-long surge that carried into the middle of May, Freeman has struggled mightily over the past few weeks. He entered Wednesday having hit .195 with a .552 OPS over his past 19 games. This maddening stretch led him to go as far as to pour a can of Red Bull on his bat before the latest game against the Giants.
That energy drink-soaked bat was shattered somewhere in the process of Freeman striking out in each of Wednesday's first three at-bats. But even though Braves manager Brian Snitker has watched these recent struggles mount, he still had a good feeling when his first baseman walked to the plate with a chance to end the game with one swing in the 11th inning.
Snitker was Atlanta's third-base coach when Freeman hit the playoff-clinching walk-off homer against the Marlins on Sept. 25, 2012, and he was in that same role when the slugger ended Dillon Gee's shutout bid with a two-run, game-ending homer against the Mets on June 17, 2013.
"I had a really good feeling right there because that's just where he shines," Snitker said. "He didn't have a really good night, but he came up big right there."
This has been an odd and maddening year for Freeman, who has batted .136 (6-for-44) with runners in scoring position after leading all Major Leaguers in that category last year. But with his latest swing of the bat, he halted his woes and created hope that this season's final four months will prove to be more memorable.
"Hopefully, the roller coaster is going up now," Freeman said. "It's been going down for a while now. So, hopefully, it's bottomed out and can go back up."
Mark Bowman has covered the Braves for MLB.com since 2001. This story was not subject to the approval of Major League Baseball or its clubs.