Draft Profile: Matt Manning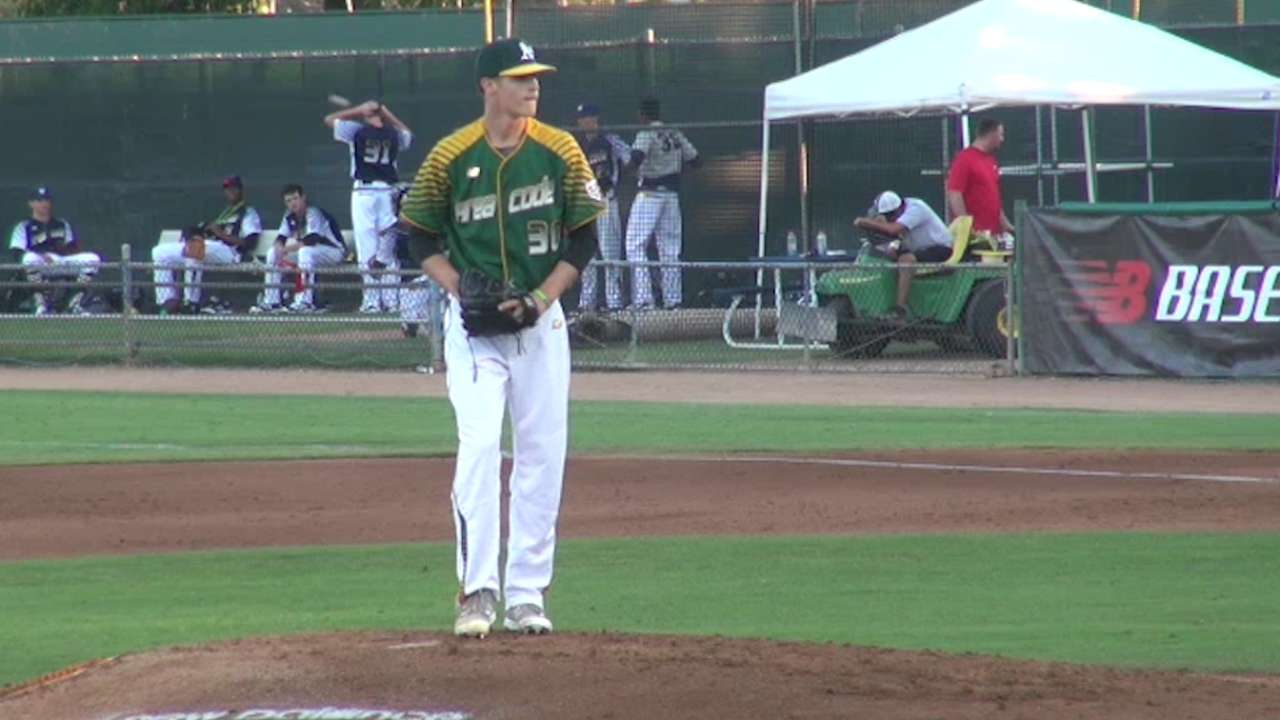 With the 2016 Draft fast approaching, we take a closer look at the top prospects in this year's class.
Name: Matt Manning
Position: RHP
School:Sheldon (Calif.) HS
Rank on Draft Top 200: 21
DOB: 1/28/1998
Bats: R Throws: R
Height: 6'6" Weight: 185 lbs
College commitment: Loyola Marymount
Tools
(Future grades on 20-80 scouting scale)
Fastball: 65
Curveball: 50
Changeup: 45
Control: 50
Overall: 50
Stats
Games: 23
Avg: .493
AB: 67
2B: 7
HR: 2
RBI: 22
OBP: .571
Scouting report
The son of former NBA player Rich Manning, this 6-foot-6 right-hander was delayed in the start of his senior season because of his own high school basketball exploits. He was rushing up Draft boards as the spring progressed.
A premium athlete, Manning uses every inch of his frame to his advantage on the mound. Though he started late because his basketball team made a deep postseason run, Manning was nonetheless up to 96-97 mph with his fastball in early outings. He combines that with a hard, power curve that has very good bite to it. His changeup will be his third pitch, but he's shown some feel for it and it should be a viable option in the future.
Manning's size, athleticism, stuff and projectability had decision-makers rushing in to see him in Northern California. The Loyola Marymount commit has risen to close to the top of the high school pitching list and could very well hear his name called in the first round.
MLB comp: Jered Weaver
Fun fact: Manning's father, Rich, played two seasons in the NBA with the Vancouver Grizzlies and the Los Angeles Clippers as well as abroad in Turkey and Lebanon. His brother, Ryan, plays basketball at the Air Force Academy.
They said it: "Matt's amazing, and he'll only get better because he's still learning how to pitch. All the scouts, it's the craziest thing I've ever seen. Scouts in the bullpen when he's warming up, inspecting every little piece of him. You'd think it'd be hard, but he handles it so well."
-- Sheldon coach Matt McGrew told The Sacramento Bee
Chad Thornburg is a reporter for MLB.com. This story was not subject to the approval of Major League Baseball or its clubs.