Draft Profile: Jordan Sheffield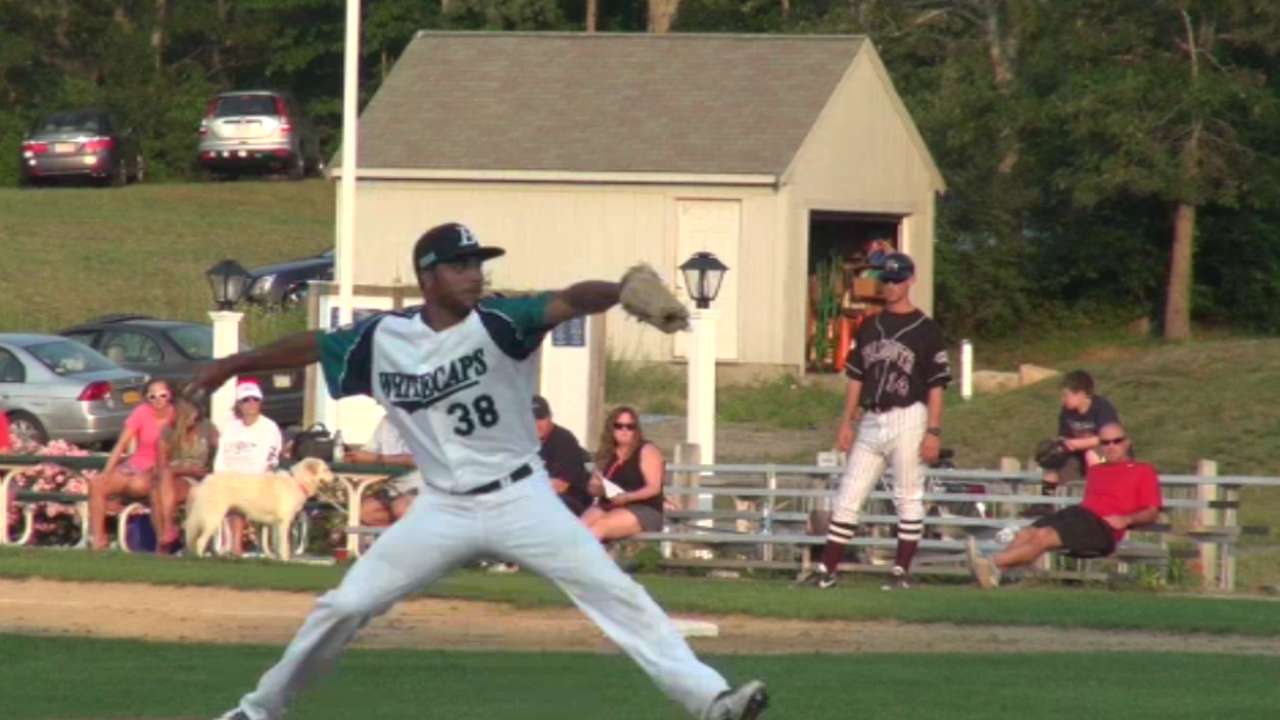 With the 2016 Draft fast approaching, we take a closer look at the top prospects in this year's class.
Name: Jordan Sheffield
Position: RHP
School: Vanderbilt
Rank on Draft Top 200: 19
DOB: 6/1/1995
Bats: R Throws: R
Height: 6' 0" Weight: 185 pounds
Previously Drafted: 2013, 13th (383) -- BOS
Tools
(Future grades on 20-80 scouting scale)
Fastball: 70
Slider: 60
Changeup: 55
Control: 45
Overall: 55
Stats
Games: 15
Record: 8-5
ERA: 2.73
IP: 95 2/3
BB: 36
SO: 107
Scouting report
His brother Justus was a first-round pick of the Indians in 2014, and Sheffield looked like he'd go that early the year before, until he had Tommy John surgery. The Red Sox made a strong run at him after selecting him in the 13th round, but he turned them down to attend Vanderbilt, where he redshirted in 2014. Sheffield returned last year to play a key swingman role as the Commodores finished second at the College World Series, then he showed the best pure stuff in the Cape Cod League during the summer.
Of all the pitching prospects in the 2016 Draft, Sheffield may have the best chance to develop three plus offerings. His fastball can sit at 94-96 mph and reach 98, and he has maintained his velocity in the late innings of his starts. Both Sheffield's hard three-quarters breaking ball (which is more likely to become a slider than a curveball) and his circle changeup can be out pitches at times.
All that said, Sheffield does come with concerns. His combination of explosive stuff and small stature draws Tom Gordon and Marcus Stroman comparisons, but his size and his medical history lead to concerns about his durability as a starter. So does the effort in Sheffield's delivery, as he often overthrows and has yet to prove he can find the strike zone on a consistent basis.
MLB comps: Marcus Stroman, Tom Gordon
Fun fact: Not only was Sheffield's brother Justus a first-round pick of the Indians in 2014, but their cousin, Tony Sheffield, was also selected in the second round of the 1992 Draft by the Red Sox, the same team that drafted Jordan in the 13th round in 2013.
He said it: "I'm a competitor. When I get out there on the mound I like to get after the hitter, attack the zone. I think that plays well in pro ball."
They said it: "I think if he can get everything together and be consistent with his delivery and repeatability to what he does, he can be very special at the next level."
-- Vanderbilt associate head coach and pitching coach Scott Brown
Chad Thornburg is a reporter for MLB.com. This story was not subject to the approval of Major League Baseball or its clubs.