MLB.com Columnist
Fred Zinkie
Fantasy411: 10 guys to pluck off waivers
Urias, Buxton among those who could lead fantasy owners to glory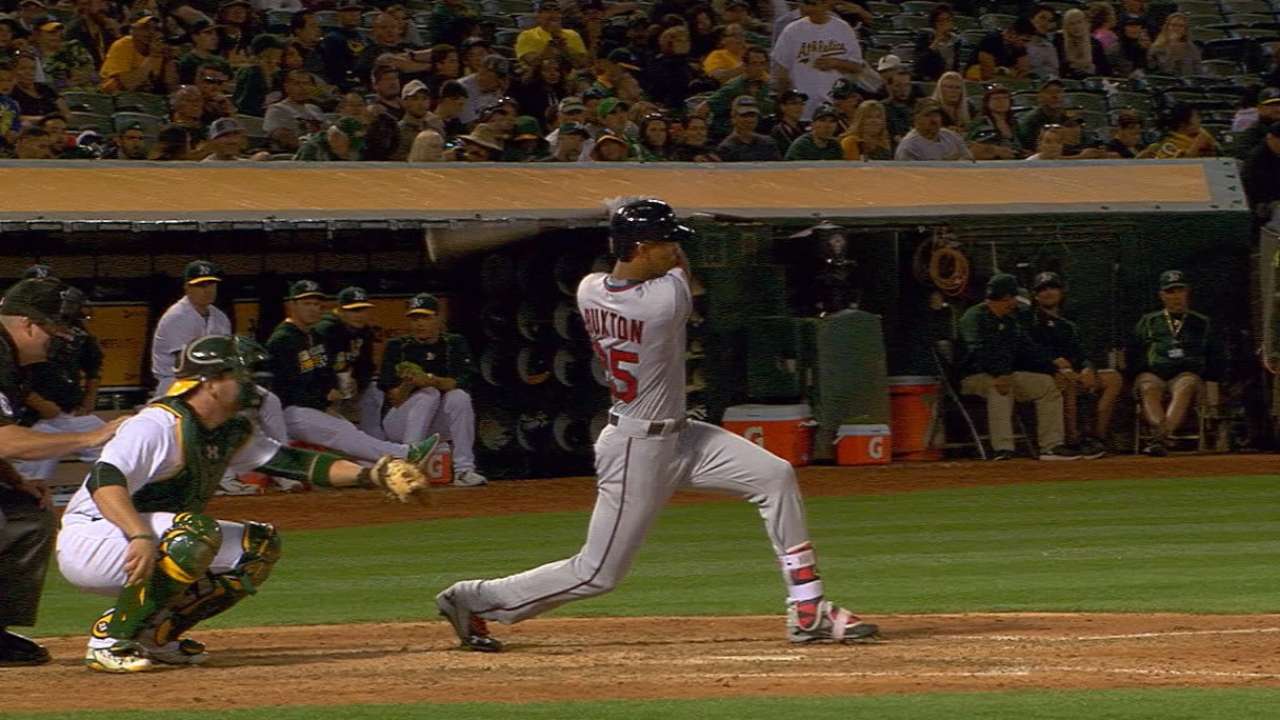 Could your fantasy team use more power? What about saves? Steals? Runs, RBIs or wins?
Regardless of your holes, the fantasy waiver wire has a plug or long-term fix to pick up today. Check the following 10 men -- all sitting in waivers in many leagues, and all ready to help you win.
Logan Morrison, first baseman:
Morrison was hitting .119 when he got out of bed on May 16, but he has since found his top form with a .440 average and three homers across 50 at-bats. Having produced 17 homers across 457 at-bats last season, the lefty slugger can help those who need cheap power or a corner infielder in deep mixed formats.
Consider in: 15-team mixed leagues
Devon Travis, second baseman:
Last year, Travis hit .304 with eight homers across 217 at-bats before his season ended on July 28 due to a shoulder injury. Recently activated from the disabled list, the 25-year-old was instantly inserted as the regular second baseman in a power-laden lineup that is starting to find its form following a slow start. Travis should provide fantasy owners with a helpful batting average and a double-digit homer total across the final four months of the season.
Consider in: 10-team mixed leagues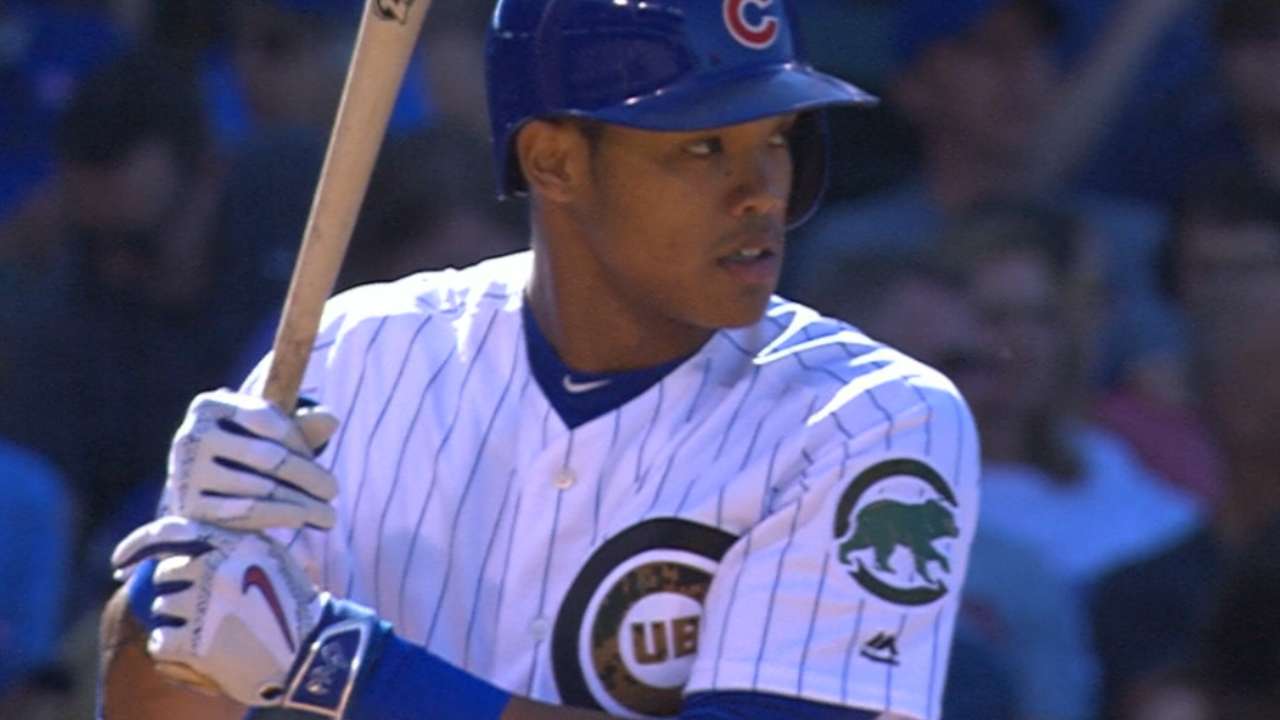 Whit Merrifield, 2B/OF:
Making his big league debut at age-27, Merrifield does not carry the prospect label that commands immediate attention in shallow formats. But the speedster has multi-position eligibility and is getting regular time near the top of the Royals lineup. Having swiped 48 bases in the Minors since the outset of 2015, Merrifield could be a cheap source of steals in deep leagues this month.
Consider in: 15-team mixed leagues
Byron Buxton, outfielder:
Buxton has twice burned fantasy owners. He hit .209 in his '15 debut season, and then he opened '16 hitting .156 before being sent back to Triple-A. Still considered to be a premium prospect with plus speed, the outfielder with a lifetime Minor League .305/.385/.500 slash line will once again try to transition his impressive skills to baseball's biggest stage. Still just 22 years old, Buxton deserves another chance from many mixed-league owners.
Consider in: 12-team mixed leagues
Adam Duvall, outfielder:
With 13 homers across 159 at-bats this season, the 27-year-old is making the most of his first extended opportunity in the Majors. Having ripped 130 round-trippers across 625 games in the Minors, Duvall possesses the plus power to continue his strong start and approach the 30-homer mark this season. On a rebuilding club with a hitter-friendly home park, the right-handed slugger should have the green light to swing for the fences this summer.
Consider in: 10-team mixed leagues
Archie Bradley, starter:
Like Buxton, Bradley is a notable prospect who is sitting on waivers in many mixed formats due to his struggles in previous Major League trials (career 5.91 ERA, 1.58 WHIP across 53 1/3 innings). But with a 1.99 ERA and a 1.08 WHIP in Triple-A this season, the right-hander is showing signs that he has finally harnessed his enormous potential. Bradley struck out nine batters across 7 1/3 innings after being recalled on May 29, and he could settle into a regular rotation spot for the remainder of the year.
Consider in: 15-team mixed leagues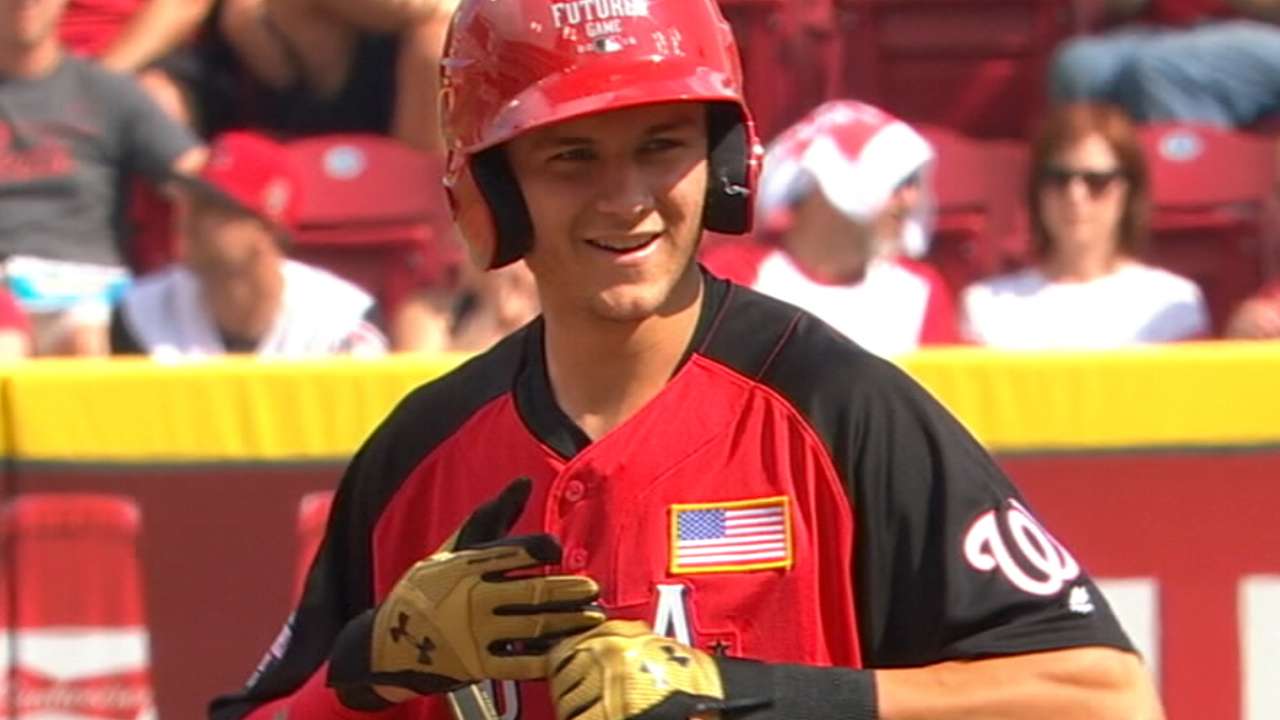 Michael Fulmer, starter:
Many fantasy owners were quick to drop Fulmer when he logged a 6.52 ERA and a 1.97 WHIP across his initial four Major League starts. But those who remained patient were rewarded with a 0.61 ERA and a 0.61 WHIP across his past two outings. Still sitting on waivers in many leagues, Fulmer has the skills and opportunity to rank among the most productive rookie hurlers this year.
Consider in: 12-team mixed leagues
Julio Urias, starter:
The No. 2 prospect per MLB Pipeline, Urias disappointed fantasy owners when he allowed three runs across 2 2/3 innings in his big league debut on May 27. A poor initial start and a rapid return to the Minors sent the 19-year-old back to waivers in many mixed leagues, but he has already been summoned back to the Dodgers' rotation. In the coming weeks, the southpaw could provide low ratios with a high K rate.
Consider in: 10-team mixed leagues
Matt Shoemaker, starter:
Sitting on waivers in most mixed leagues, Shoemaker fanned 23 batters across a two-start stretch from May 21-27. The right-hander was also an asset in all formats in 2014, when he went 16-4 with a 3.04 ERA and a 1.07 WHIP across 136 innings. Given his recent hot stretch and sustained excellence in a previous campaign, Shoemaker deserves a roster spot in many mixed leagues.
Consider in: 12-team mixed leagues
Arodys Vizcaino, reliever:
The recent trade of reliever Jason Grilli to the Blue Jays should remove any doubt that Vizcaino is in sole possession of the ninth-inning gig in Atlanta. With a 1.63 ERA and a 1.16 WHIP since the outset of 2015, the right-hander should be rostered in all leagues despite a possible lack of save chances on a club that ranks last in the National League with a 15-36 record. But Atlanta has gone 5-6 since May 20, and many closers have posted solid save totals for clubs with losing records.
Consider in: 10-team mixed leagues
Fred Zinkie is the lead fantasy baseball writer for MLB.com. Follow him on Twitter at @FredZinkieMLB This story was not subject to the approval of Major League Baseball or its clubs.