Top GIFs: Springer's HR has Drury lose everything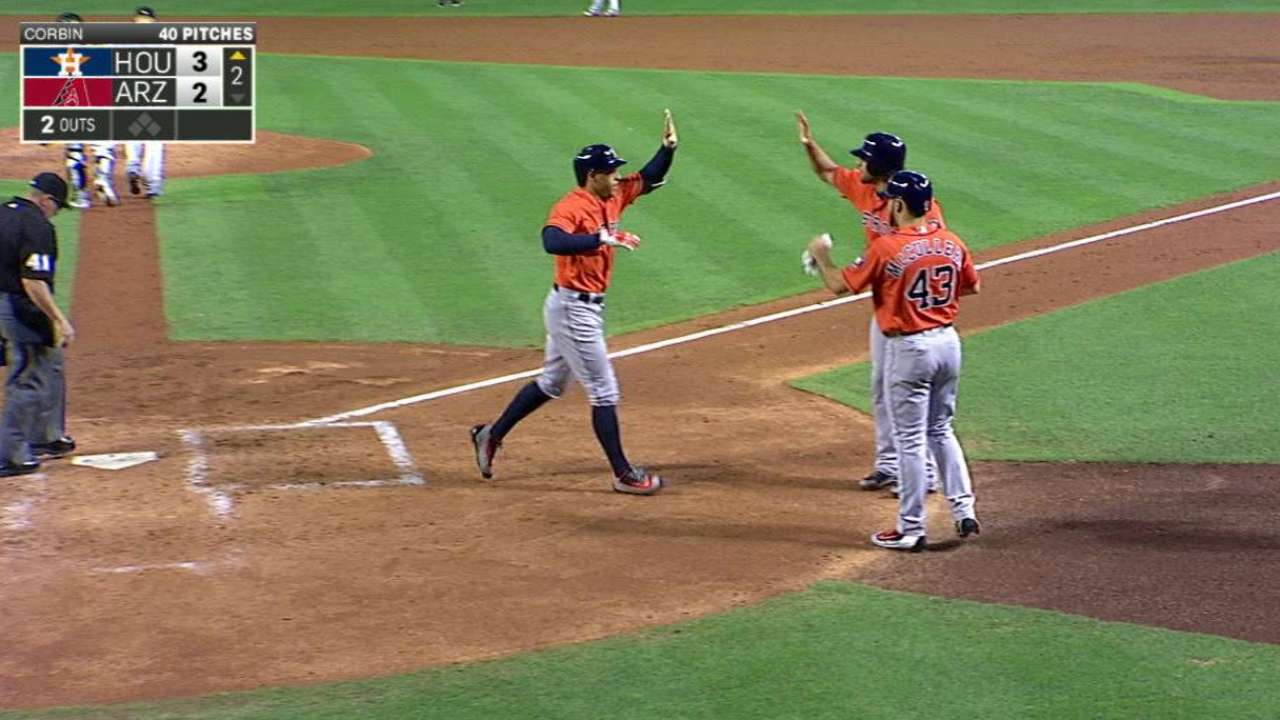 Here are the Top 7 GIFs from Tuesday's games, courtesy of @MLBGifs
1. Can I get my glove back?
Two things went over the fence on this George Springer home run: the ball and Brandon Drury's glove.
2. Cuban fire
Jose Fernandez was pumped up in the dugout as the Marlins held off a Pirates rally in the ninth.
3. All Betts are off
Mookie Betts had a night to remember against the Orioles, making this difficult catch look routine.
4. Mookie for three
Even before his diving grab, Betts had the first three-homer game of his career.
5. Pillar of strength
Kevin Pillar went all out to rob Austin Romine of a hit.
6. Laughing Lindor
Francisco Lindor got tripped up by his bat, but at least he was able to laugh it off.
7. Seventh heaven
The Rockies dig the long ball. They mashed seven home runs in a win over the Reds to tie a club record.
Austin Laymance is a reporter for MLB.com. This story was not subject to the approval of Major League Baseball or its clubs.