What's next: Royals back in familiar place -- 1st
Red Sox, Orioles continue battle for AL East supremacy; Rangers' Darvish set for 2nd start this week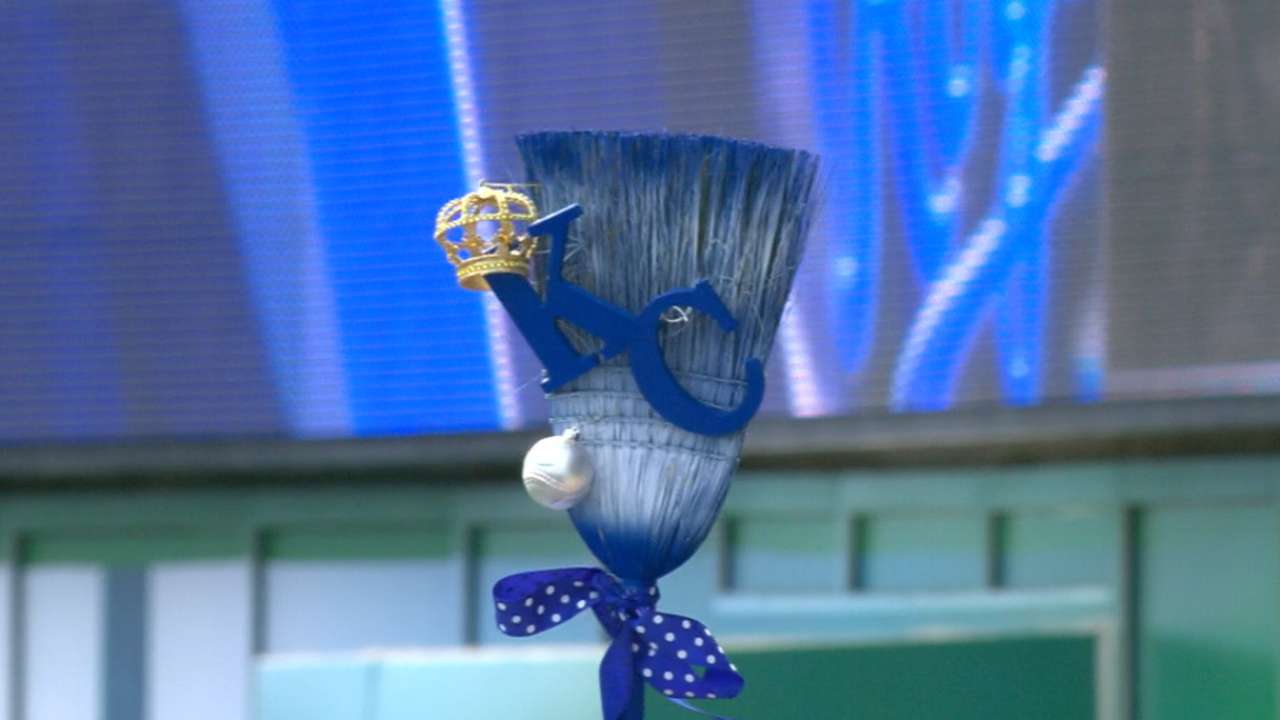 The holiday weekend is behind us, and Memorial Day's poignant remembrances and patriotic celebrations reverberated throughout America and, of course, throughout the most American of sports.
There were ceremonial first pitches honoring war heroes, uniforms tinged with camouflage and a full slate of Major League Baseball games to enjoy. And now, as we head into the third month of the season in the shortened week ahead, what's next?
A lot more drama to look forward to in June, that's what.
Memorial Day, when it comes to the 162-game grind, represents an unofficial milestone of sorts, maybe the true end of small sample sizes. Then again, only one-third of the season is complete. There's plenty of time for your favorite team to rally and make it all the way to October.
Things have to come together. The pieces have to fall in place. You've got to take it one game at a time. It's a marathon, not a sprint.
And if you're rolling your eyes on a Tuesday morning because you've heard all of this before, how about hearing this one more time on May 31, 2016:
The Kansas City Royals are in first place.
Yep, you remember them. The defending World Series champions, the team that lost the Fall Classic in seven grueling games in 2014, the club that has charmed baseball and bedeviled opponents with its clubhouse camaraderie and relentless will to win.
Well, they're starting to do a lot of that again. They have won four consecutive games, they came back from a seven-run deficit in the ninth inning to win a game, they're back atop the American League Central, and they're feeling good about themselves, even if they lost third baseman Mike Moustakas for the year with a torn-up knee.
"There's just a lot of positive energy with us right now," first baseman Eric Hosmer said.
This week, the Royals continue to have a huge opportunity to build on their Central lead, with two more at home against the Rays before a pivotal four-game weekend set at second-place Cleveland.
Meanwhile, the rest of the clubs sitting pretty in current postseason contention will have to keep rolling as the summer gets closer.
The Cubs seem to be doing just fine in that regard, thank you very much. Chicago enters Tuesday's game against the Dodgers with a six-game winning streak, a Major League-best 35-14 record, and a 6 1/2-game lead in the National League Central.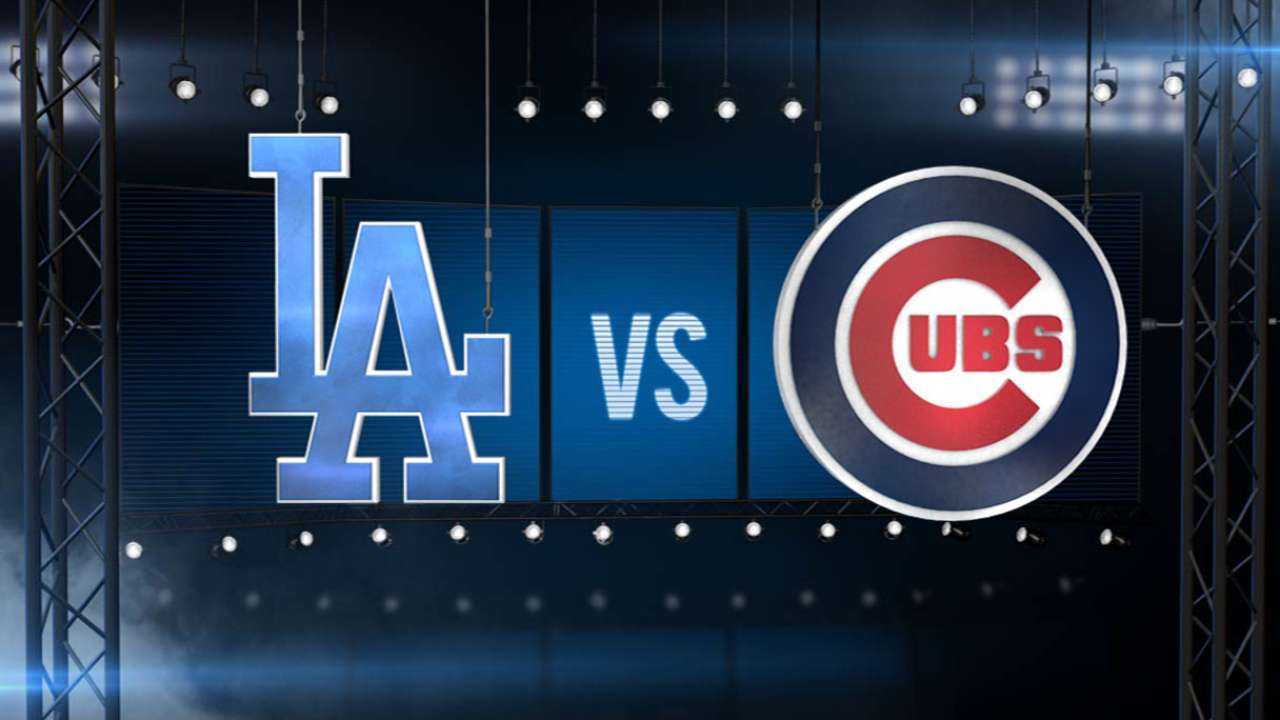 The Red Sox won it all in 2013 and are restocked and recharged. They take a two-game lead in the AL East into Tuesday, but they're playing the second-place Orioles for three more games in Camden Yards.
A week after the baseball world rooted on the 29-game hitting streak of Jackie Bradley Jr., another Boston player, shortstop Xander Bogaerts, takes a 23-game streak into Tuesday.
"What impresses you is his entire game," Red Sox manager John Farrell said. "He's really emerging as one of the better players in the Major Leagues."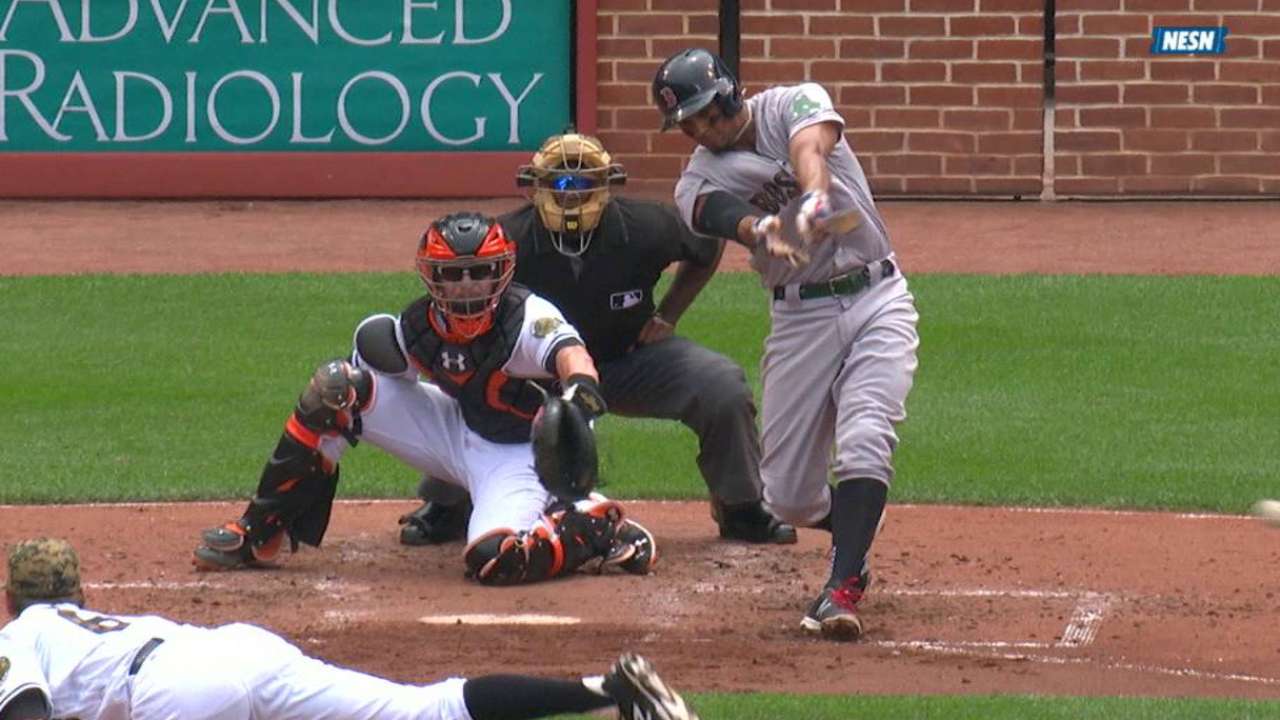 East and West, familiar faces are at or near the top of the standings.
The Nationals and Mets are battling it out for the NL East, which is expected after their pennant race last year.
The Rangers have bounced back to the top of the AL West, and they've got one of their aces, right-hander Yu Darvish, back from Tommy John surgery. He's slated to make his second start of the season this week after a scintillating debut Saturday.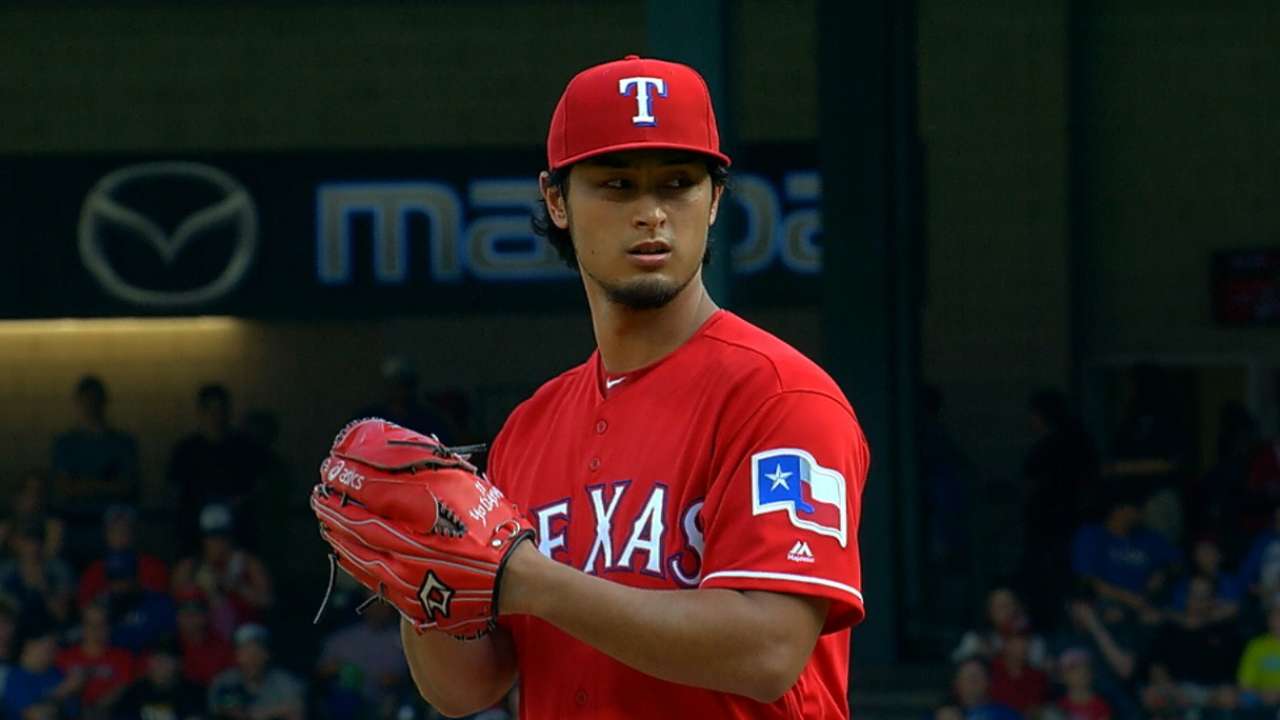 And then there are the Giants, back atop the NL West in an even year.
The World Series champs from 2010, 2012 and 2014 have a beefed-up starting rotation and are getting contributions from up and down the lineup, just like in their three recent championship seasons.
Even with a 5-3 loss to struggling Atlanta on Monday, the Giants are 32-21 and have a 4 1/2-game lead on the second-place Dodgers heading into Tuesday.
They also have the attitude of a club that's been there and won that.
"I don't think anybody's too worried about somebody having a bad game on the mound or in the field," Giants first baseman Brandon Belt said.
"Because we know we can easily turn that around."
Doug Miller is a reporter for MLB.com. Follow him on Twitter @DougMillerMLB. This story was not subject to the approval of Major League Baseball or its clubs.