Hammel exits early due to hamstring cramp
Cubs right-hander hopes to make next start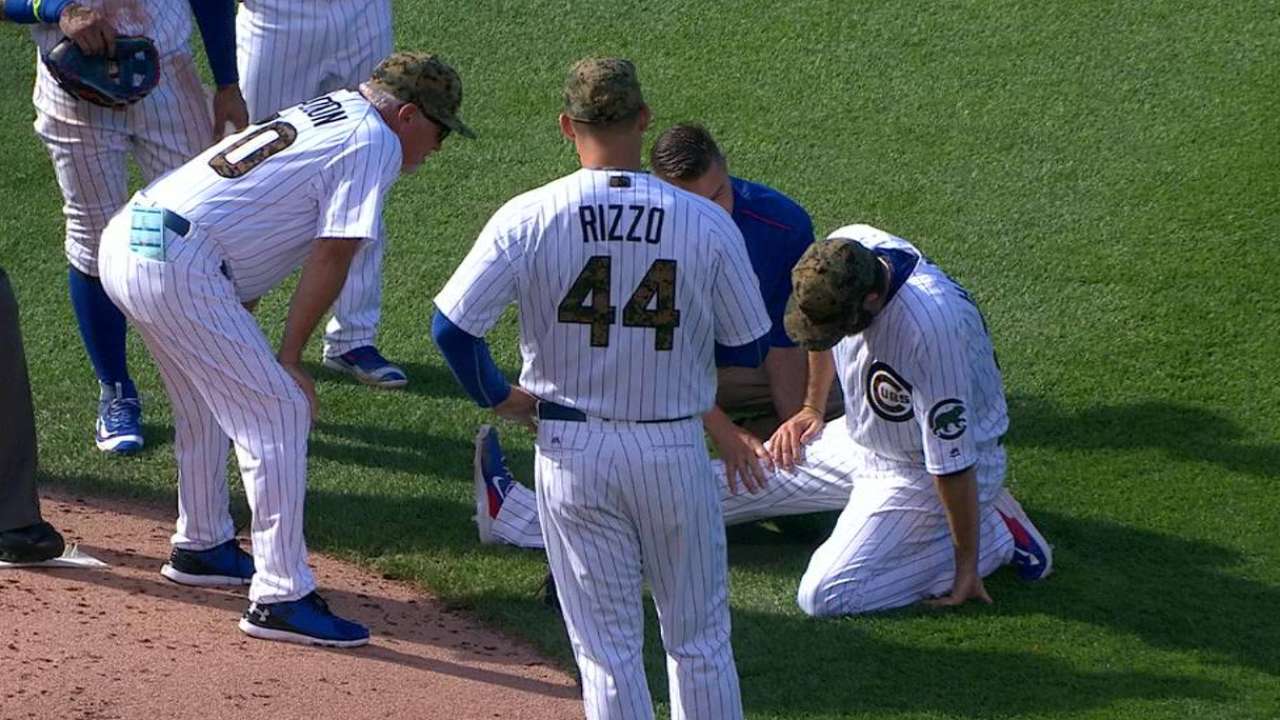 CHICAGO -- Cubs starter Jason Hammel left Monday's game after two innings because of cramping in his right hamstring, but the right-hander said he did not expect to miss his next start.
"As of right now, it felt like a cramp, and that's about as bluntly as I can put it," Hammel said after the Cubs' 2-0 win over the Dodgers. "Obviously, we'll wait and see how it feels [Tuesday]. I'm very optimistic that it was just a cramp."
Hammel was throwing his warmup pitches prior to the third inning when he stopped, shook his right leg, then went down to the ground behind the mound to try to stretch. Cubs athletic trainer PJ Mainville ran out to him along with manager Joe Maddon and pitching coach Chris Bosio. Hammel threw a couple pitches, but then was lifted from the game.
"At this particular moment, we think he'll be fine for his next start," Maddon said.
The Cubs didn't want to risk Hammel possibly hurting his arm if he had to compensate for any soreness in his leg.
"It would've taken six hours to finish the game if I stayed in there," Hammel said, because of all the stretching that would have been needed.
The right-hander gave up a bloop hit and one walk while striking out three over two innings, and that was the Dodgers' only hit in the game. Hammel began the day ranked fifth in the National League in ERA, which dropped to 2.09 after his abbreviated outing.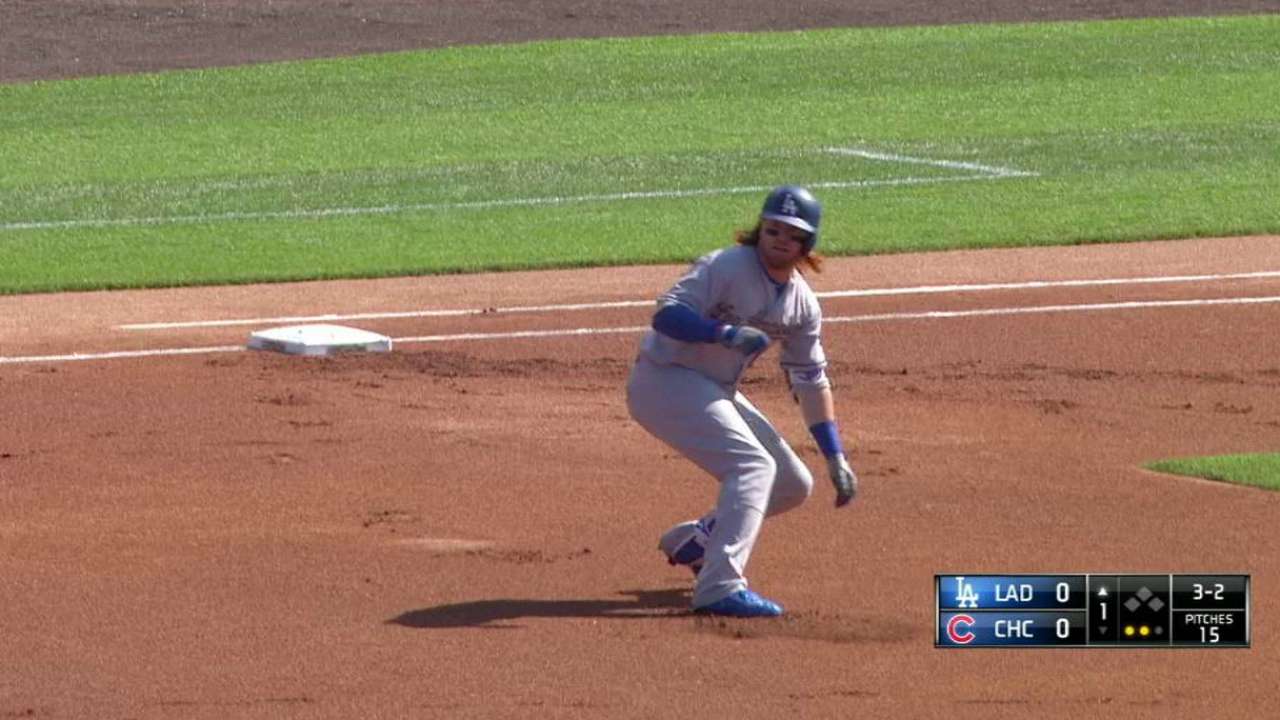 "They made the right move," Hammel said about being pulled. "We're all stubborn when we're out there. We want to compete. The end game is staying healthy and it doesn't do any good to push it there.
"I honestly felt I drank the equivalent of Lake Michigan last night," he said of his preparation. "Once it starts to get pretty humid and hot here, I always hydrate really well. I drank so much water last night, I don't understand why I cramped."
Travis Wood (four innings), Justin Grimm (one), Pedro Strop (one) and Hector Rondon (one) combined to throw seven perfect innings in relief. The last time a team threw a one-hitter in a game the starting pitcher went two innings or fewer was Sept. 3, 2002, when the Rangers one-hit Baltimore despite starter Aaron Myette being ejected without recording an out. The Astros threw a combined no-hitter against the Yankees on June 11, 2003, after starter Roy Oswalt exited following just one inning due to a groin injury.
Carrie Muskat has covered the Cubs since 1987, and for MLB.com since 2001. She writes a blog, Muskat Ramblings. You can follow her on Twitter @CarrieMuskat and listen to her podcast. This story was not subject to the approval of Major League Baseball or its clubs.