Rox's De La Rosa keeps same approach in relief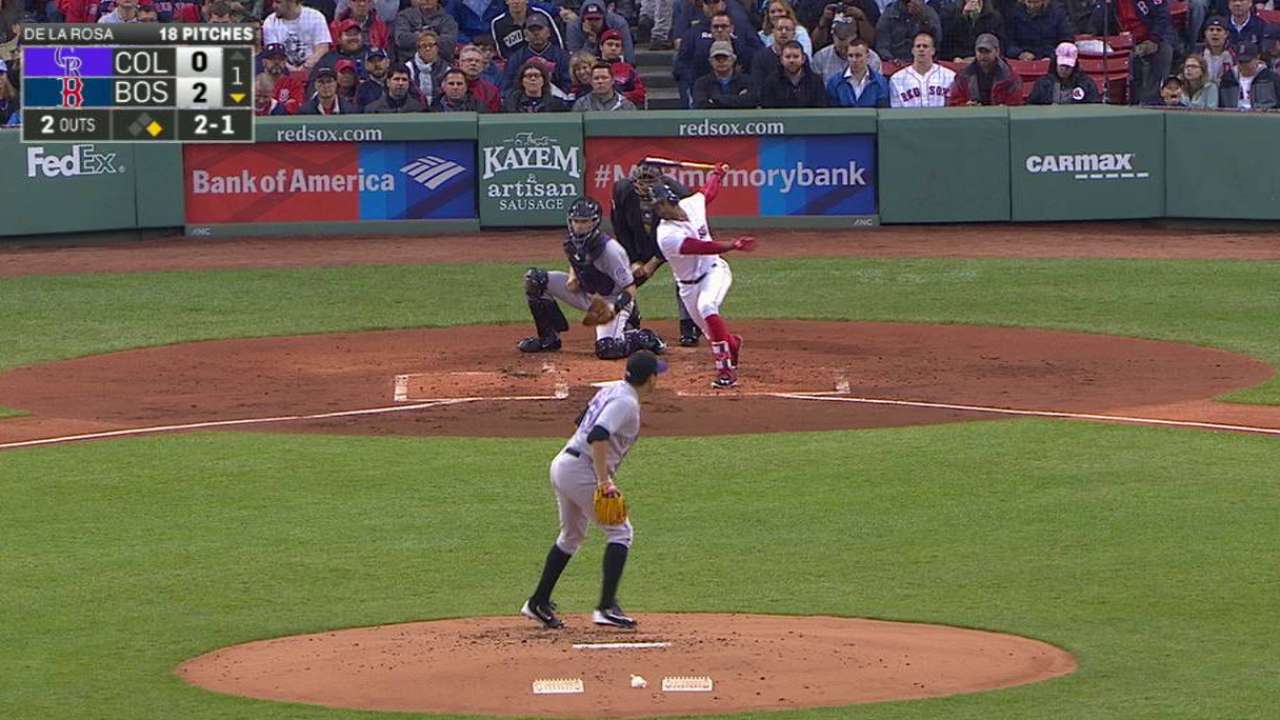 DENVER -- Rockies left-hander Jorge De La Rosa doesn't yet know what to make of being a reliever. But judging by the way his first outing in seven years went, maybe it's better that way.
De La Rosa, moved to the bullpen after pitching poorly in five of his six starts, threw two scoreless innings against the Giants on Saturday, and was in position for a win before a late Giants comeback made it a 10-5 Rockies loss. It was his first relief appearance since July 12, 2009.
"I don't think about anything right now; it feels really weird," said De La Rosa, who went 1-4 with an 11.41 ERA as a starter. "I'm just trying to do the same thing, attack the hitters and make the outs like the want me to.
"This thing is new for me. I've been starting for a lot of years. But I will try to do my best from there."
With one out in the sixth, De La Rosa gave up consecutive singles to Brandon Belt and Hunter Pence. During his starts, at times De La Rosa's pace would slow to a crawl and his pitches were tentative. This time, he attacked Jarret Parker with two fastballs, and induced him into a double-play grounder on a 1-1 changeup. He attacked during a smooth seventh, and the Rockies took the lead in the bottom of the inning before relinquishing it.
"I made him attack, not having to think about the bulk of six or seven innings," manager Walt Weiss said. "It simplified some things. That's part of the plan of getting him right again."
Weiss has said the goal is to have De La Rosa pitch well enough to move back into the rotation, although such a decision will depend on the rotation's needs. De La Rosa's plan is to not think that far ahead.
"They will make any decisions," De La Rosa said. "I had six games and, like they say, I just pitched one good game. I will do whatever they want me to do to get better and to help this team to win."
Worth noting
• Weiss gave third baseman Nolan Arenado his first day off from the starting lineup Monday. Arenado, whose 14 homers were tied with Trevor Story for the team lead and for second in the National League, was 9-for-45 (.200) in the last 12 games.
"I don't feel tired," Arenado said. "I'm just scuffling a little bit. I'm just not as comfortable as I can be and I'm not playing the way I'd like. You move in. Hopefully, this day off can get me right, get me rested and I'll feel good tomorrow."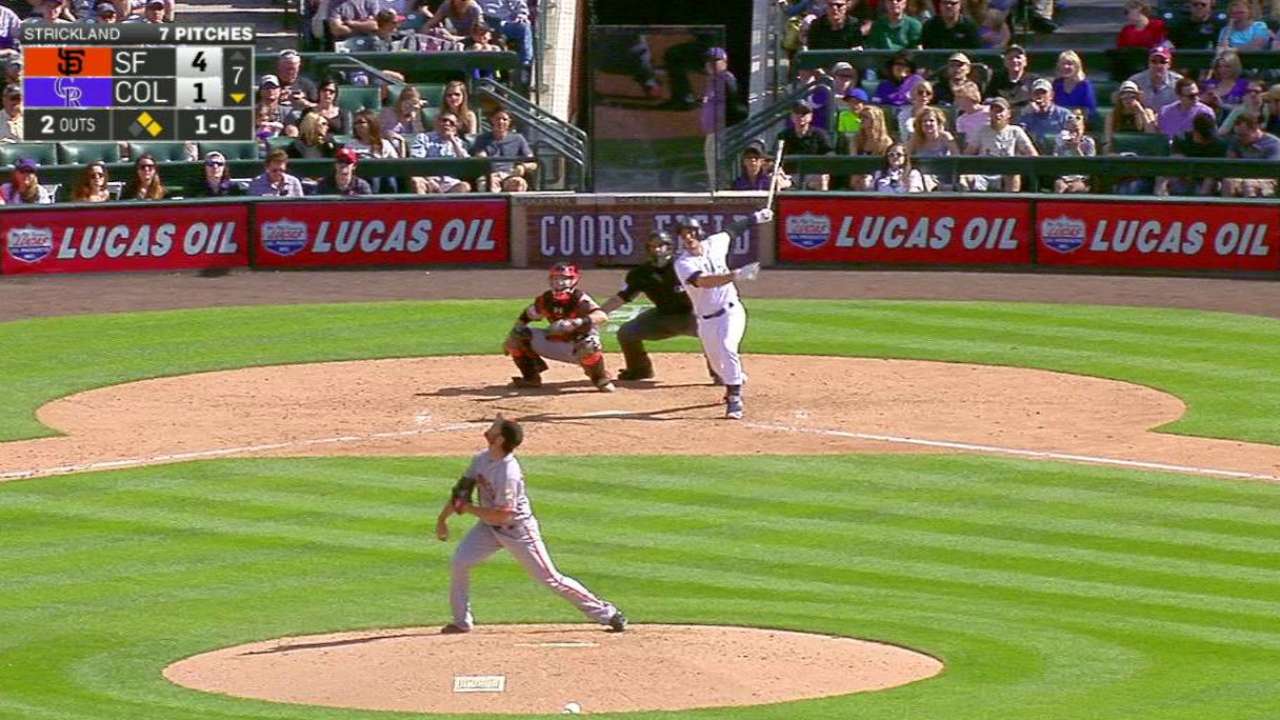 Weiss said he has been looking for a rest opportunity for Arenado, and the last of three straight day games was the right time. The signs that Arenado needed a day outweighed the disappointment of a large Memorial Day crowd.
"It's just more watching the way a guy operates -- the frustration level," Weiss said. "Nolan is hard on himself. That could be mentally and emotionally draining when you're a perfectionist like he is."
• Rockies catcher Nick Hundley, who hasn't played since May 3 because of a left oblique strain, is at extended spring training in Scottsdale, Ariz., where he is scheduled for two games before joining Triple-A Albuquerque on Wednesday for his injury rehab assignment. He could be activated during a Rockies road trip that starts Friday.
Thomas Harding has covered the Rockies since 2000, and for MLB.com since 2002. Follow him on Twitter @harding_at_mlb, listen to podcasts and like his Facebook page. This story was not subject to the approval of Major League Baseball or its clubs.