Top GIFs: Kershaw notches 100th strikeout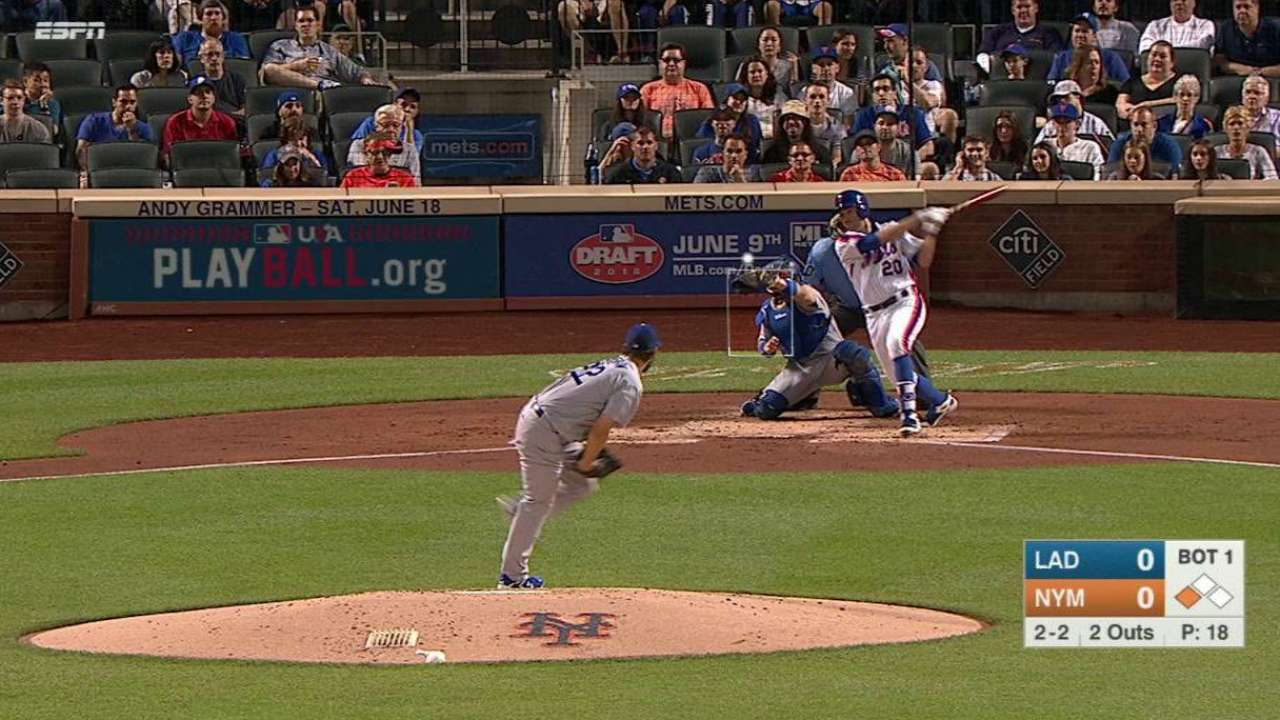 Here are the Top GIFs from Sunday's games, courtesy of @MLBgifs.
1. 100 and counting
Bartolo Colon mustered his two best swings against Clayton Kershaw, but suffered the same fate of many of Kershaw's adversaries: A strikeout looking.
2. I'll be back
For Giancarlo Stantaon, this is the look of a man who does not mess around in the batter's box.
3. Flip game on point
Hyun Soo Kim casually flipped his bat on this solo shot like it was his 200th Major League home run -- instead of his first.
4. Andy so dandy
Andrew Miller took Tampa's hitters for a sweeping, scenic view of his amazing slider.
5. Cano, don't you know?
Does anyone make playing Major League ball look easier than Robinson Cano?
6. Dive! Dive! Dive!
A's catcher Josh Phegley was ready to dive back in this weekend after a stint on the DL.
Matt Kelly is a reporter for MLB.com based in New York. Follow him on Twitter at @mattkellyMLB. This story was not subject to the approval of Major League Baseball or its clubs.