Top GIFs: Buzzed once, Utley strikes twice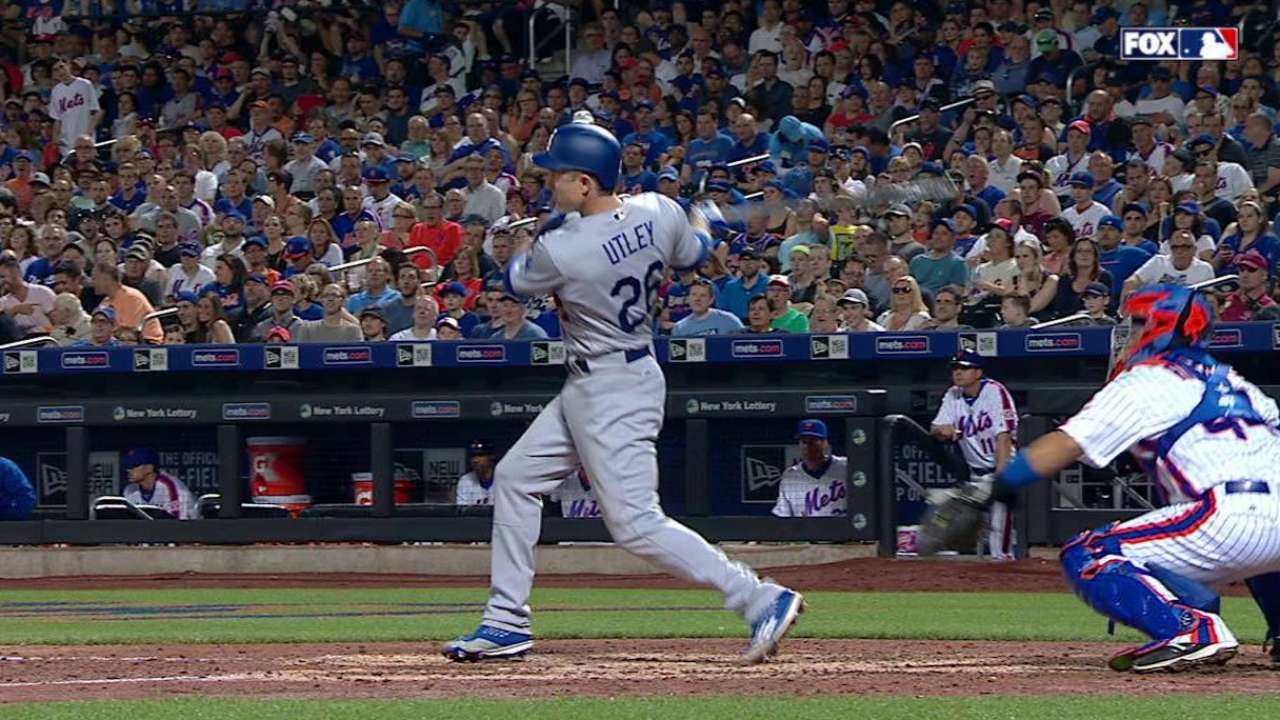 Here are the Top GIFs from Friday's games, courtesy of @MLBgifs.
1. Utley, for two
After Noah Syndergaard sailed this pitch behind Chase Utley, the Mets' right-hander was ejected, and the Dodgers' second baseman got the last laugh. Utley homered twice, including a grand slam, in a 9-1 victory.
2. Yeah, that was filthy
After this whiff, the Orioles' Manny Machado had to give props to Indians pitcher Danny Salazar for his nasty stuff.
3. Yu can (still) do it
He's baaaaack. It had been a while since the Rangers' Yu Darvish pitched from a Major League mound, but it didn't take him long to remind the baseball world what it was missing while he recovered from Tommy John surgery.
4. Prince's royal rumble
The Rangers' Prince Fielder, always a shining example of baserunning grace, advances smoothly to second base.
5. Bumgarner is Mr. Excitement
Madison Bumgarner was pumped up here, and the left-hander had plenty of reason to celebrate Saturday, holding the Rockies to one run in a Giants victory at Coors Field.
6. Walk 'em off, rook
Royals rookie Brett Eibner played his second Major League game on Saturday, and it was one to remember. His walk-off RBI single capped a seven-run ninth-inning rally as Kansas City beat the White Sox, 8-7, touching off a Gatorade-soaked party.
Andrew Simon is a reporter for MLB.com. Follow him on Twitter @AndrewSimonMLB. This story was not subject to the approval of Major League Baseball or its clubs.