Maeda slowed, not stopped by comebacker
After being struck in right wrist, rookie holds Mets scoreless over five innings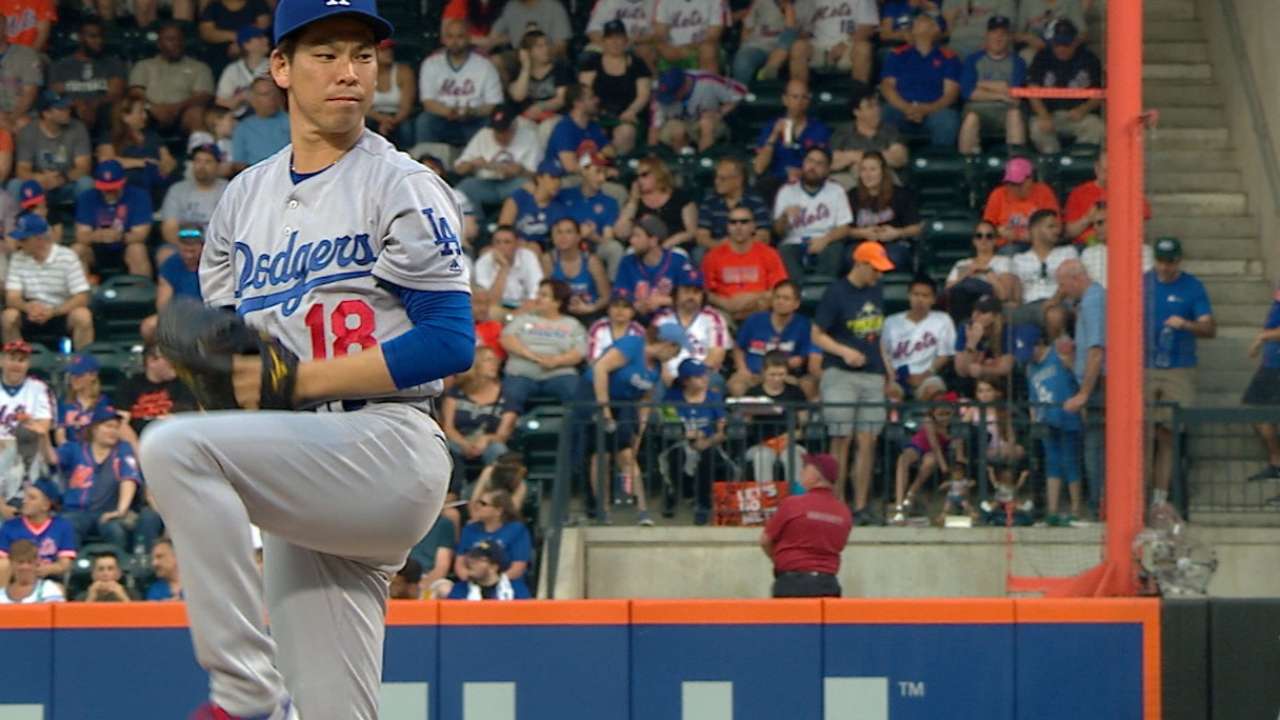 NEW YORK -- Dodgers right-hander Kenta Maeda fell to the ground in front of the mound at Citi Field in the first inning on Saturday night, bringing a crew of Los Angeles personnel to his side. Manager Dave Roberts, a team trainer and Maeda's translator inspected the pitcher's right wrist, which caught a line drive off the bat of the Mets' Michael Conforto.
"When that happened, everybody [in the bullpen] just got up and was like, 'Who's it going to be?'" right-hander Casey Fien said.
It would be a while before Roberts called to the bullpen, though. Maeda rose to his feet, stepped back on the mound and stayed in the game. He lasted five innings and allowed just two hits and two walks, earning the victory in Los Angeles' 9-1 win at New York.
The X-ray on Maeda's wrist came back negative, Roberts said.
"What I didn't want to do was come out of the game because of a freak accident like that," Maeda said through a translator. "I was able to grit out five extra innings. I was able to contribute to a win today, so I'm excited in that aspect."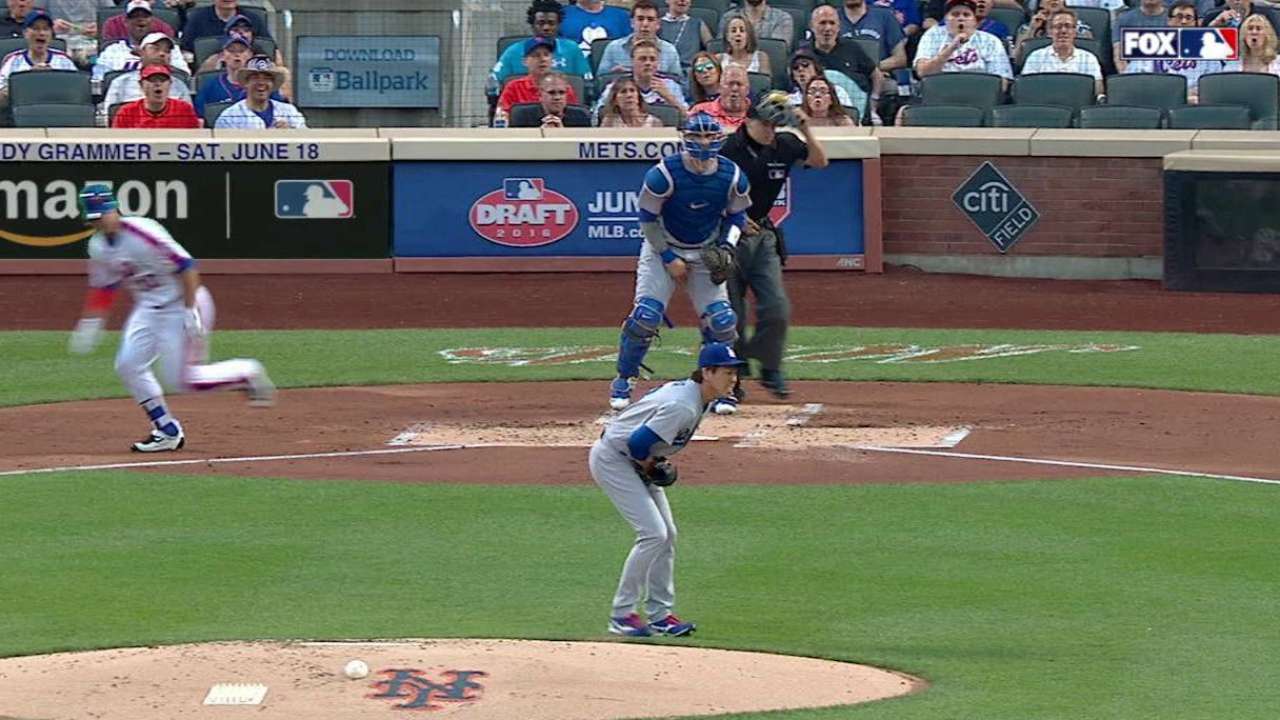 Maeda said he strayed from relying on his changeup as much after the incident, but otherwise didn't have to alter his approach. It didn't seem to matter, as he used mostly a combination of his fastball, slider and curveball to retire nine of the next 10 batters.
After having gone winless in each of his past five starts, Saturday was encouraging for Maeda, who was pulled after throwing 75 pitches.
"My previous outings weren't that good in general, and I'm glad I was able to put up a win today and contribute to a win," Maeda said. "I think it was very important to have a game like this."
It didn't start out the way Maeda expected, with a blistering line drive ricocheting off his throwing wrist. Yet the righty pitched through the pain and helped his team even the series.
"Pure guts and heart," Roberts said.
Joshua Needelman is a reporter for MLB.com based in New York. This story was not subject to the approval of Major League Baseball or its clubs.