Mets deny Dodgers' request to mark outfield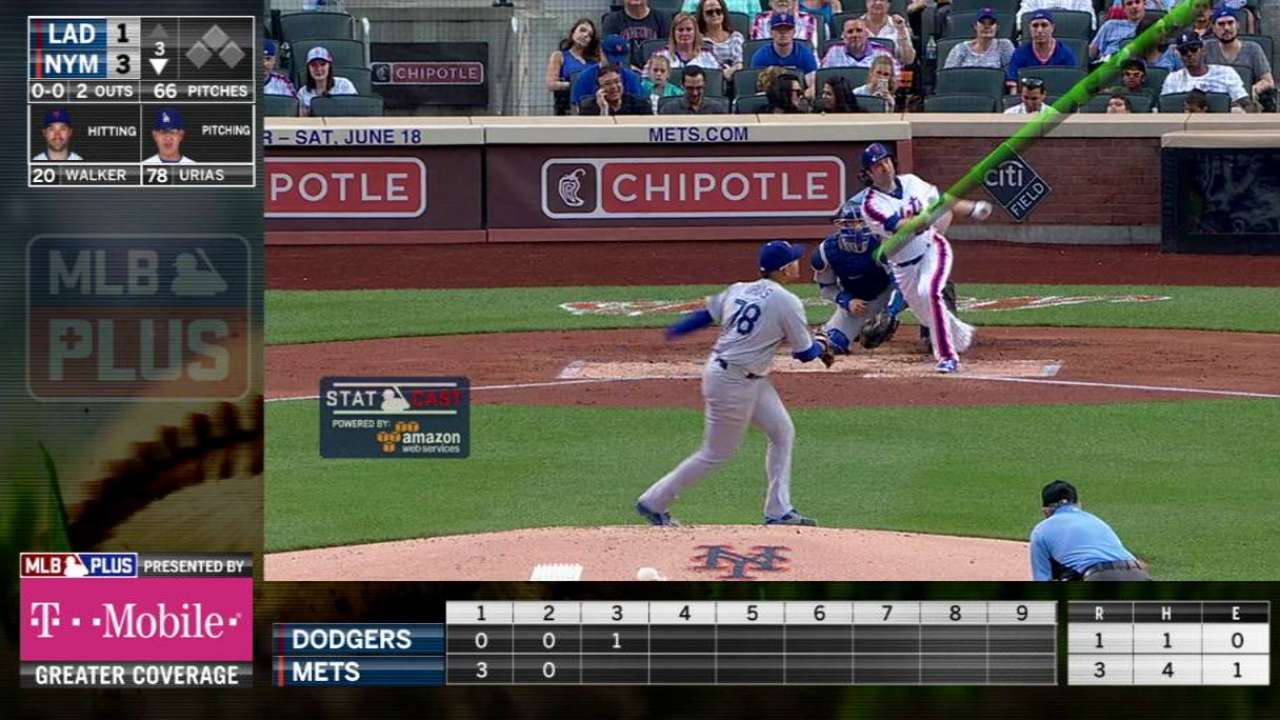 NEW YORK -- The Mets contacted Major League Baseball this weekend regarding a perceived attempt by the Dodgers to use technology to establish defensive positions.
As FOX Sports first reported, the Dodgers used a laser rangefinder to pinpoint defensive positions for their outfielders prior to Friday night's game at Citi Field. The Dodgers also asked members of the Mets' grounds crew if they could leave markers on the field to use during the game, a source confirmed, adding that their outfielders would dig holes in the turf if the Mets removed the marks. The Mets then instructed their grounds crew to remove any types of markers on the playing field.
A day later, Dodgers manager Dave Roberts said the Dodgers were not attempting any sort of obfuscation.
"This is something [first-base coach] George [Lombard] talked to the grounds crew to see if it was OK to put a marker on the field, and they asked the organization, and they got the thumbs down, which is fine," Roberts said. "It's their prerogative. It's not something we take in our own hands, being respectful of the other club. Every team has different priorities. There have been various teams ask to make a mark on our field and we've been OK with it."
"Defensive positioning is a big part of the game these days, but nobody said that baseball needs to make it easier to make sure that type of positioning is as precise as possible," Mets general manager Sandy Alderson said. "From my standpoint, everybody has the same opportunity to position their players, but marking the field seemed to go beyond the rules."
Major League Baseball's rules do forbid teams from leaving any sorts of markers on the field of play. Short of that, a league source said, the Dodgers would only be breaking rules if they attempted to use technology such as the rangefinder during the game.
"This is something where, before a series, to help place our outfielders with depth, as I understand it, other teams have come to us and asked to put marks on the outfield," Roberts said. "Our groundskeeper has obliged. ... With respect to [the Mets], we asked and they declined, which is their prerogative. So we made other adjustments."
Television cameras caught Dodgers left fielder Howie Kendrick making positioning adjustments using a sheet of paper in the back pocket of his uniform pants, but the Mets said they found no physical markings on the field.
"We went out there to check it, but we didn't find anything," Mets manager Terry Collins said. "You don't just go paint somebody else's field."
Anthony DiComo has covered the Mets for MLB.com since 2008. Follow him on Twitter @AnthonyDiComo and Facebook, and listen to his podcast. This story was not subject to the approval of Major League Baseball or its clubs.