Wright, Mets show 'concern' over neck injury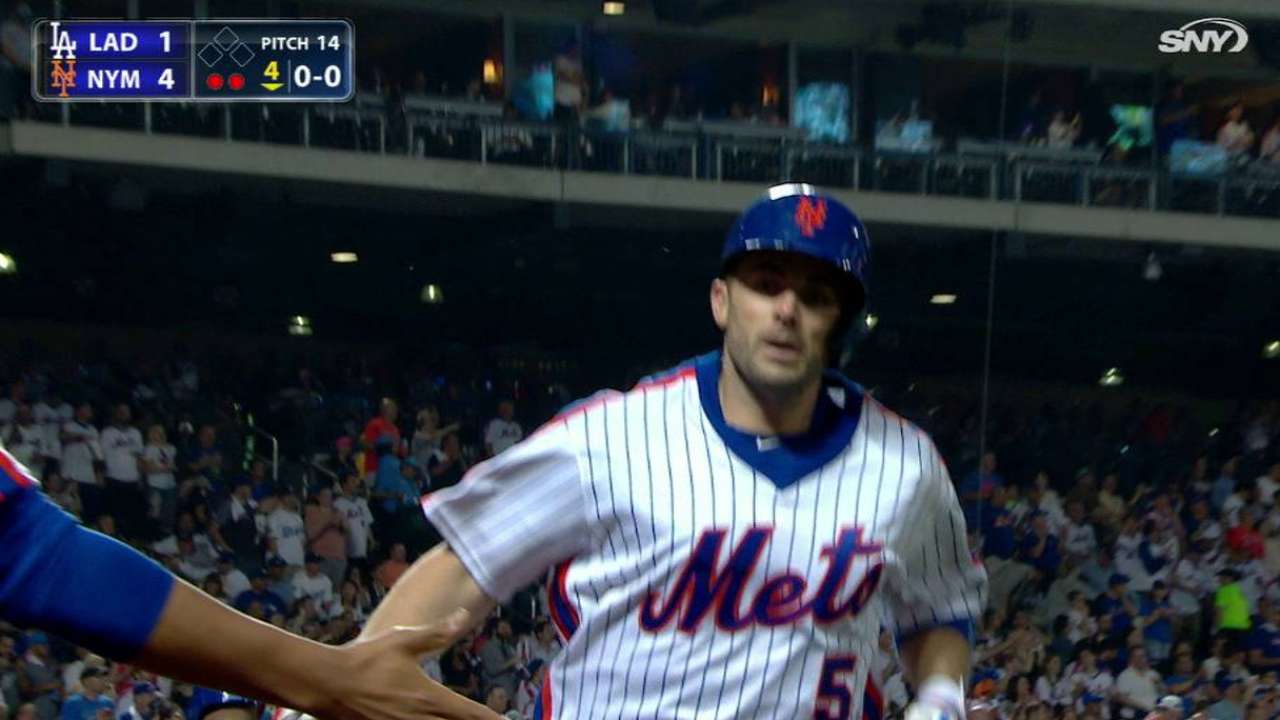 NEW YORK -- Mets third baseman David Wright was held out of Saturday's lineup in the Mets' 9-1 loss to the Dodgers due to an unspecified neck injury.
Wright was checked out by a team doctor before Saturday's game, and Mets general manager Sandy Alderson said there was "a little concern" in regards to the injury, but he did not go in to much detail after that.
"We'll just have to see what happens over the next 24 hours," Alderson said.
Wright added that he has concerns about the injury as well.
"Any time I miss a game with something other than my back, it's pretty concerning," Wright said after the game. "My back gives me enough trouble, so now that it is something different, it's frustrating."
Wright said that his neck was "pretty sore" and that he has "a pretty good diagnosis" of what the problem is. Wright added that he will undergo a few more tests Sunday to confirm that diagnosis.
Those tests will help the 33-year-old understand the severity of the injury and whether it stems from the back injuries Wright has dealt with over the past two seasons after being diagnosed with spinal stenosis last May.
Wright added that he has not ruled himself out for Sunday's series finale against the Dodgers, but that it will ultimately be the doctor's decision.
"It's been a few days [that I've been dealing with it] now," Wright said. "If I'm physically able to go out there and help the team, I try to do that. But if I can't help the team, then I can't go out there and play."
Wright has homered in each of his last three games and has hit in six straight games, going 6-for-24 (.250) over that span. In 37 games this season, he is batting .226 (31-for-137) with seven home runs and 14 RBIs.
Troy Provost-Heron is a reporter for MLB.com and covered the Mets on Saturday. This story was not subject to the approval of Major League Baseball or its clubs.