Top GIFs: Grand finish for Grandy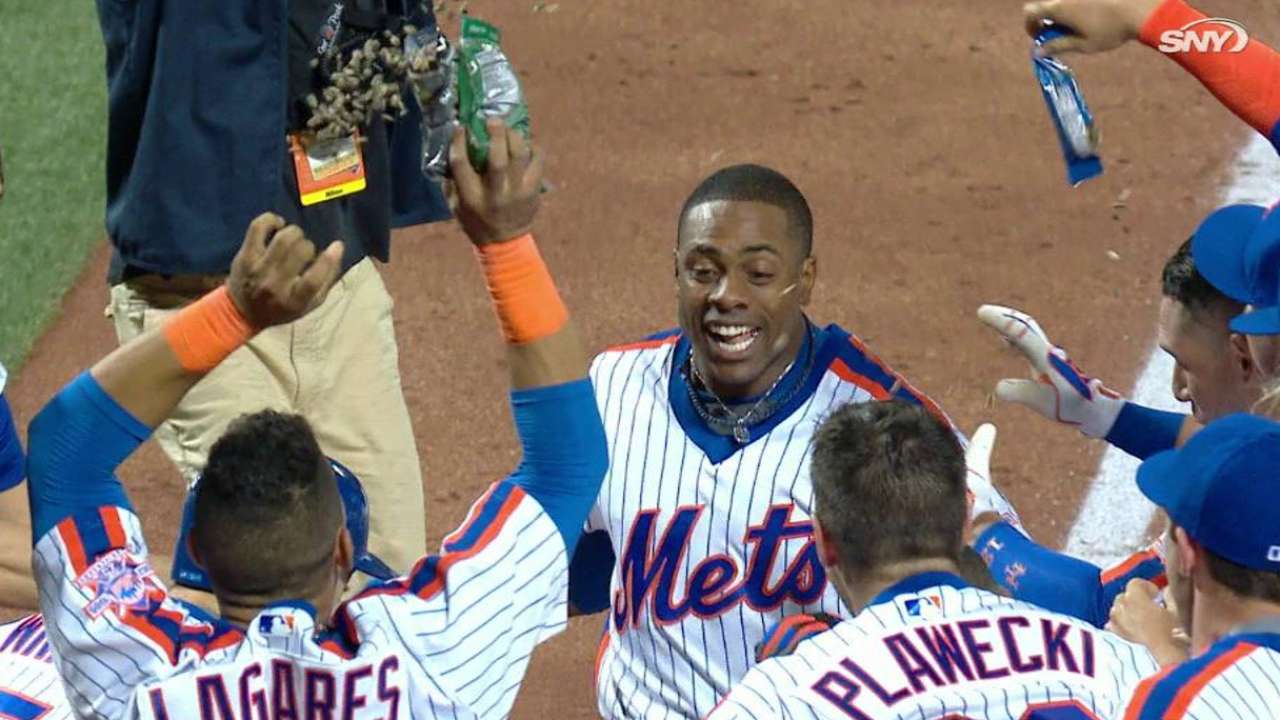 Here are the Top GIFs from Friday's games, courtesy of @MLBgifs.
1. Grandy walks it off
The Mets' Curtis Granderson wasted little time in the bottom of the ninth inning, launching the second pitch of the frame for a walk-off homer to beat the Dodgers and set off a celebration at Citi Field.
2. A-Rod does a little flip
Alex Rodriguez is only seven homers away from 700 after this two-run shot off the Rays' Chris Archer, complete with bat flip.
3. Big fly pushes Pujols up big board
Speaking of moving up the all-time homer list, this was No. 570 for Albert Pujols, who passed Rafael Palmeiro for sole possession of 12th place.
4. Burns' miraculous catch
Oakland's Billy Burns covered 76 feet, according to Statcast™, before hurling himself into the air to rob Detroit's Ian Kinsler of an extra-base hit.
5. Guys, I got this
A pitcher has eight fielders to help him out, but on this play, the Yankees' Masahiro Tanaka opted to do all the work himself.
6. Congrats, graduates
Sure, you only graduate from college once, but the Cubs have a mere 81 home games per season.
Andrew Simon is a reporter for MLB.com. Follow him on Twitter @AndrewSimonMLB. This story was not subject to the approval of Major League Baseball or its clubs.