Top GIFs: Yadi to the rescue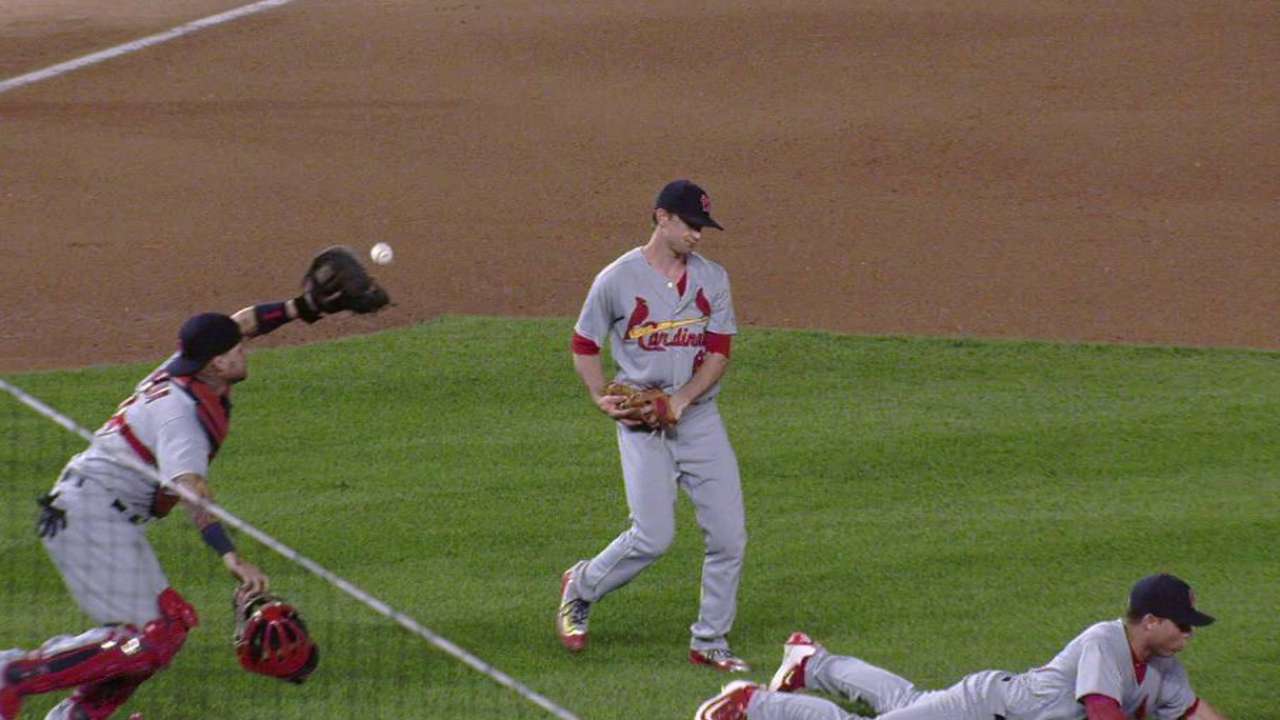 Here are the Top 5 GIFs from Thursday's games, courtesy of @MLBgifs:
1. Yadi to the rescue
That's likely not how the Cardinals drew it up, but all's well that ends well, as this ball landed safely in the glove of catcher Yadier Molina.
2. Too sexy for my helmet
Anyone can bat flip after a home run, but few can hair flip like Bryce Harper.
3. Bryce homers gloveless ...
Harper entered Thursday in an 11-game homer drought. That ended rather emphatically with this majestic blast off the seldom-reached upper deck at Nationals Park.
... and destroys the evidence
Harper hit that moonshot without the services of his batting gloves, which he cut to pieces earlier in the game. Hey, whatever works.
4. Cole Train leaves the yard
Pirates pitcher Gerrit Cole doesn't go deep often, but that didn't stop him from knowing how to celebrate after launching a three-run homer more than 400 feet at PNC Park.
5. Boggs' No. 26 retired
Although the Red Sox went on to lose to the Rockies, it was a night for celebration at Fenway Park, as Hall of Fame third baseman Wade Boggs had his No. 26 retired.
Andrew Simon is a reporter for MLB.com. This story was not subject to the approval of Major League Baseball or its clubs.