Inbox: Will Phillies be buyers at Deadline?
Phils beat reporter Todd Zolecki answers fans' questions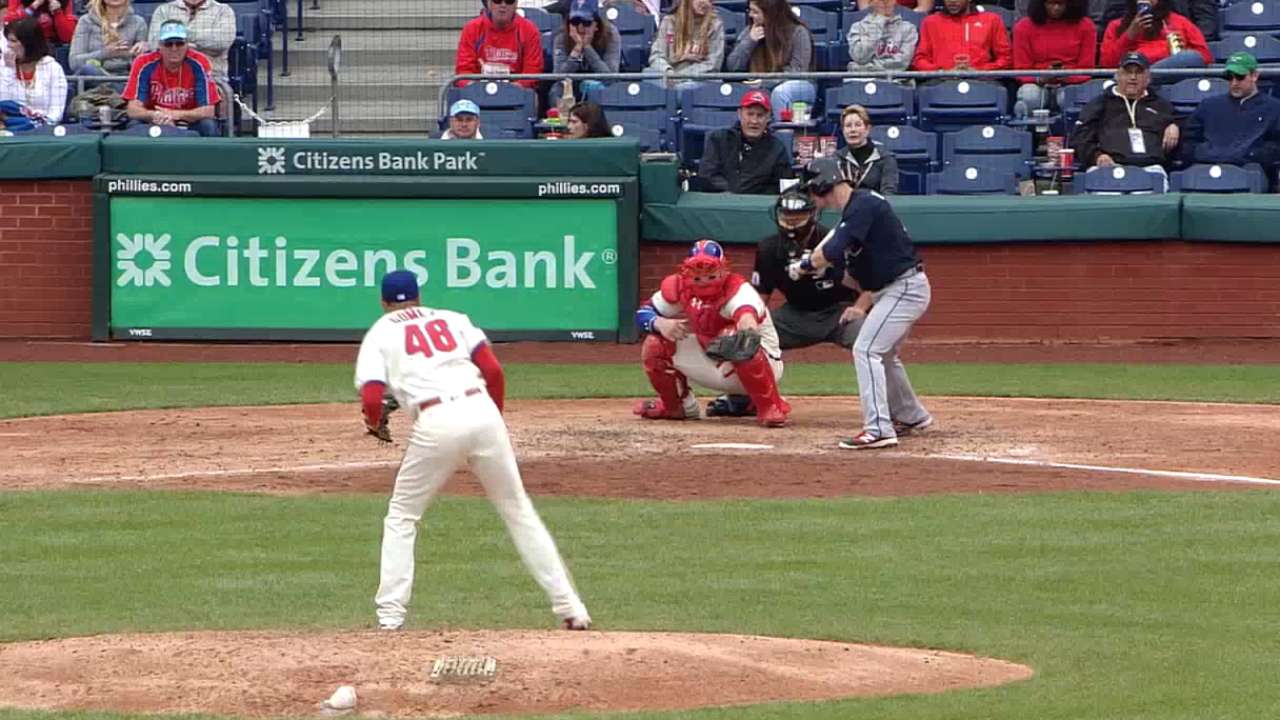 If the Phillies continue to win, will they be buyers before the Aug. 1 Trade Deadline?
-- Corey K., Media, Pa.
How many people thought this question would be asked in May? Not many, I assume. The Phillies are one of baseball's best stories this season, but let's let things play out. Only 14 teams in the past 10 seasons have finished .500 or better despite being outscored. The 2009 Mariners were the most fortunate of the bunch, finishing 85-77 despite a -52 run differential. (Only four teams in baseball history have made the postseason despite being outscored.) The Phils are on pace to be outscored by 107 runs, so the odds are not in their favor.
But OK, let's say the Phillies keep winning close games and defy the odds. I can see them buying before the Trade Deadline, but not in the way they have in the past when they acquired Cliff Lee, Roy Oswalt and Hunter Pence. Those teams were going for the kill, sacrificing top young talent for the final piece to push them over the top. The 2016 Phillies are not a piece away, and they are still very much geared toward the future. For that reason, if the Phils acquire talent, they will not sacrifice one of their top prospects in the process.
No, I think something more likely will be acquiring a player in a salary dump, or acquiring somebody of a more modest means. Think less about talents comparable to Lee, Oswalt and Pence and more about talents like Joe Blanton, who cost the Phillies relatively little in 2008. But if you're wondering if Philadelphia would trade prospects like Nick Williams and Zach Eflin for a two-month rental, I would be absolutely stunned. Phils president Andy MacPhail and general manager Matt Klentak have a plan in place, and they have stuck to it. I would be floored if they suddenly tossed that aside.
What is going to happen with Ryan Howard?
-- John G., Mt. Laurel, N.J.
It is sometimes helpful to read between the lines. Pete Mackanin said in Spring Training he planned to platoon Howard and Darin Ruf at first. He held true to form, despite their struggles. Then once Tommy Joseph replaced Ruf on the 25-man roster, Mackanin said he still planned to platoon Howard at first base. But if you notice, Mackanin said earlier this week he now plans to evaluate the situation weekly.
"At some point, it may come to that, but I wouldn't say it's imminent," Mackanin said about Joseph winning the first-base job.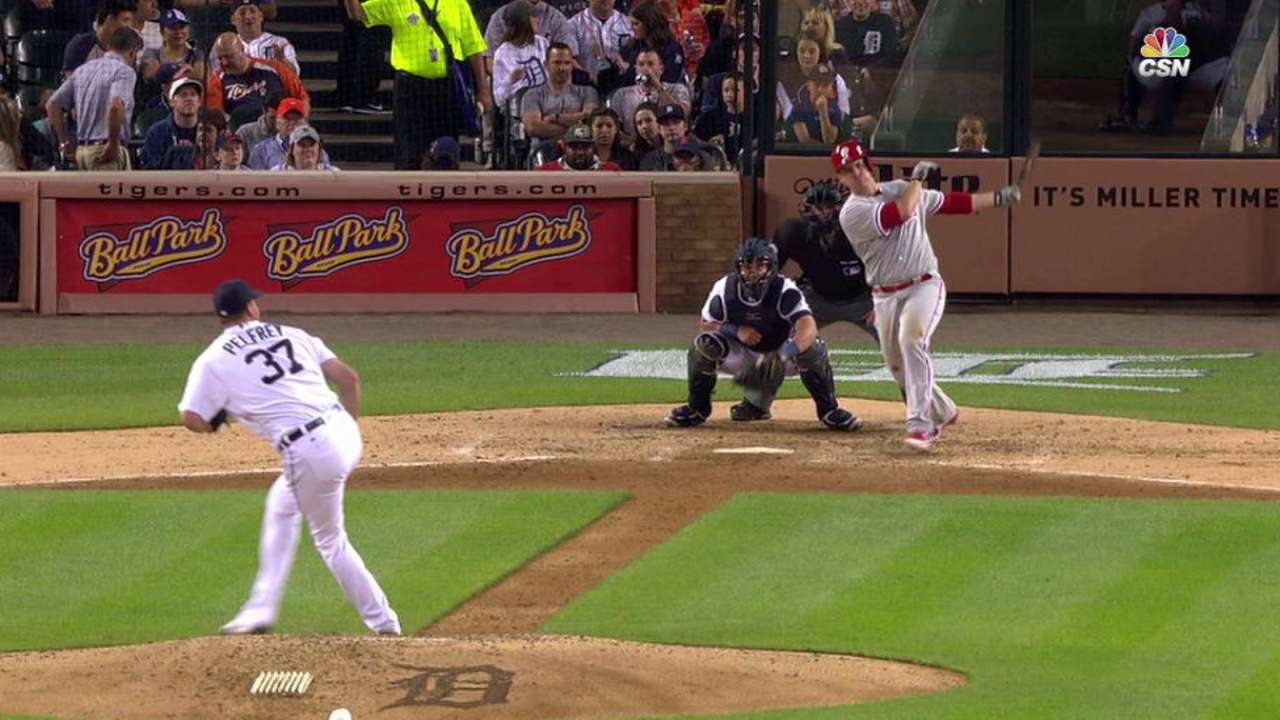 The door is ajar. The Phillies are playing well, despite Howard hitting .160 with a .585 OPS. But they need offense, and if Joseph hits consistently, he will get more playing time. What happens to Howard after that will be interesting.
Howard showed leadership earlier this week when he pulled Odubel Herrera aside after he failed to hustle to first base. I'm not sure anybody else on the team could do that, other than maybe Carlos Ruiz. If Joseph starts playing more regularly, perhaps Howard adjusts to a backup role, mentoring the young players on the roster while playing a couple times a week. He could be released too, although I would be guessing if I said I thought it would happen.
But I will say Howard's attitude has been remarkable this season. I think he sees the end is near and he is trying to make the best of it. That doesn't help the Phillies' offense, but it is worth noting.
Todd Zolecki has covered the Phillies since 2003, and for MLB.com since 2009. Read his Phillies blog The Zo Zone, follow him on Twitter and listen to his podcast. This story was not subject to the approval of Major League Baseball or its clubs.