Votto trying to get up to speed on changeups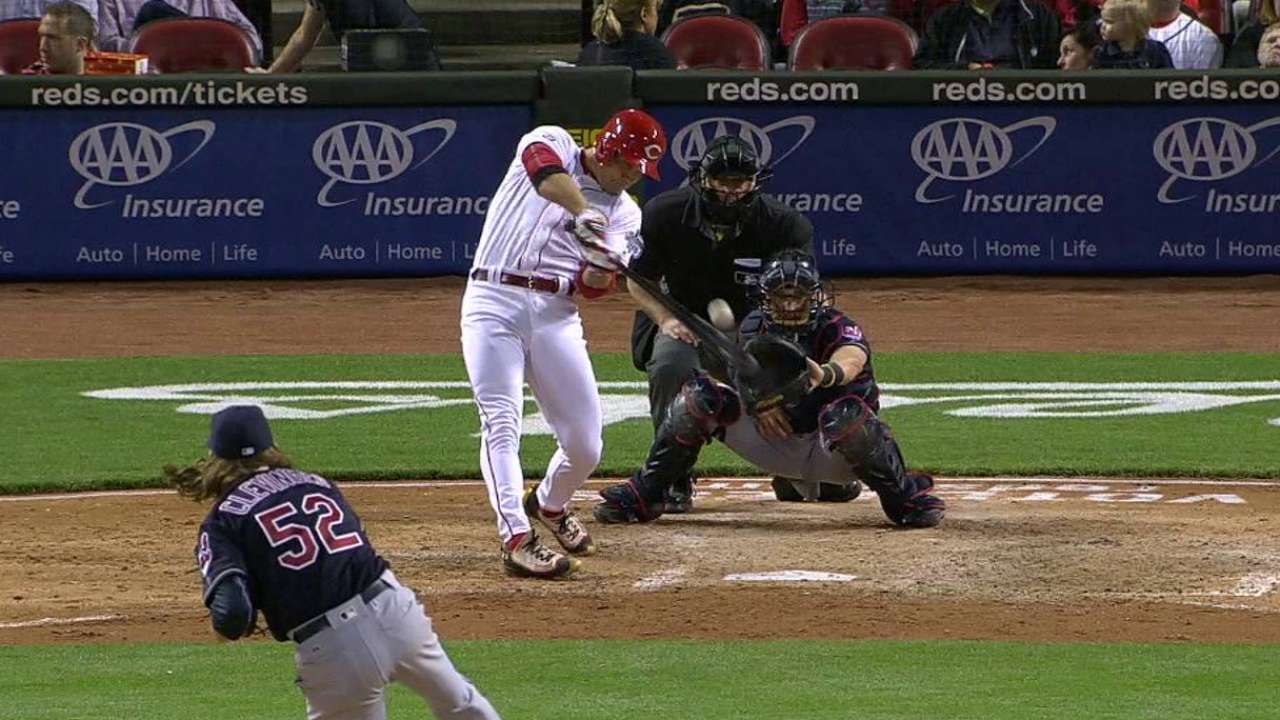 CINCINNATI -- For years, Reds first baseman Joey Votto seemed to be a hitter with few weaknesses. This season, not only have opposing pitchers found his shortcomings, they've exploited them.
Baffling to many, Votto is hitting a career-low .205/.337/.353, including a .143 average over his past 12 games.
"I can't pinpoint it," Reds manager Bryan Price said. "You look up and down at the best players at their baseball cards, there may be at the end of the year you'll see .310 with 25 homers and 90 RBIs. It doesn't compartmentalize those stretches where they hit .210 for six weeks, and then hit .360 for two months."
This goes beyond a typical rough patch for Votto, who has never batted below .238 later than the sixth game of the season. It has a lot to do with the way opposing pitchers are pitching him and how he's handling certain pitches.
Votto has never been a great changeup hitter, with a .269 career average entering 2016, his second-lowest average on any pitch that he's seen at least 1,000 times in his career. But this year, Votto has entirely lost his ability to hit them, going 0-for-19 with seven strikeouts.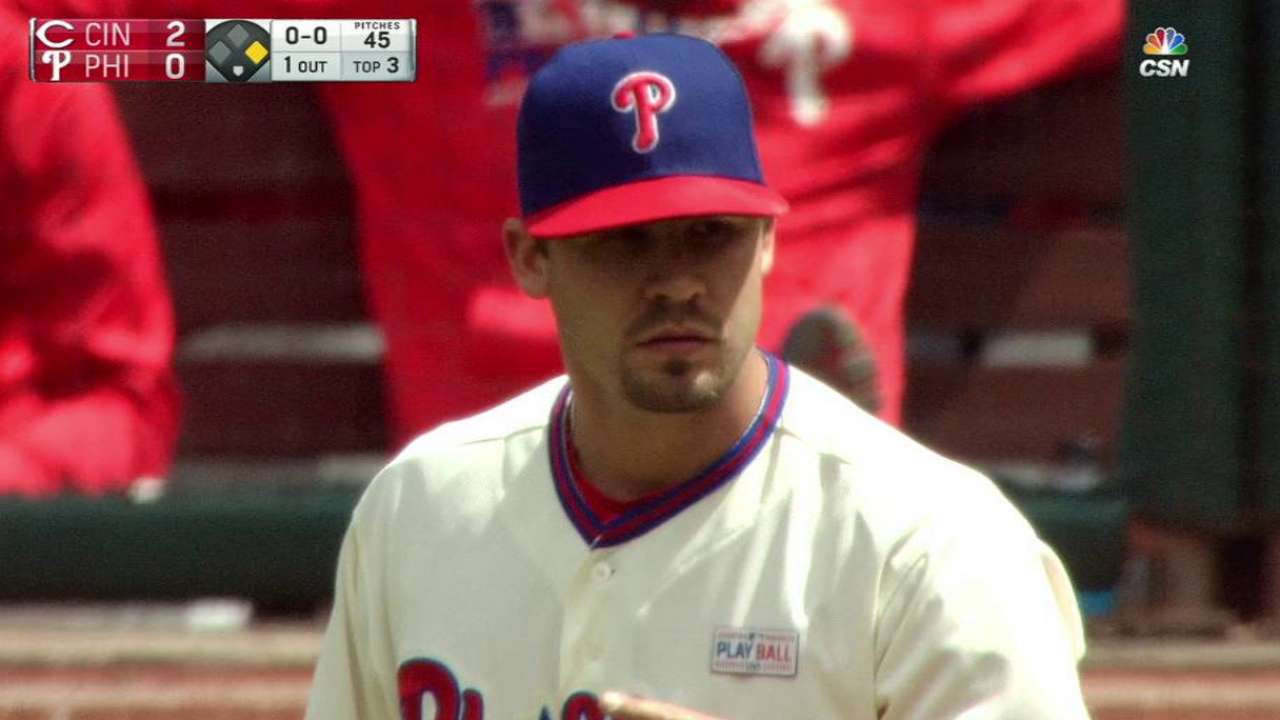 While about one in every 10 pitches that Votto has seen this season is a changeup -- actually below career average -- 13.2 percent of his at-bats are ending on changeups, 2 percent higher than his career average. He's also swinging at nearly half of all changeups that he sees and is whiffing at a career-high rate of nearly 20 percent, attributing to the 36.8 percent strikeout rate on changeups this season.
"I think that goes back to getting him in his best position, on time," hitting coach Don Long said. "Because when you do that, you're consistently in a position to read the ball and be able to make the decisions that you want to make. And I think he would tell you that's something he hasn't felt completely comfortable with this year."
If the problem was isolated to the changeup, Votto's downturn might be less drastic. However, it extends far beyond the offspeed stuff. Against fastballs, curveballs and sinkers, Votto is hitting .309. Against all other pitches -- changeups, sliders, cutters and splitters -- he is batting .037. Against cutters, he's 0-for-16 with nine strikeouts, while against sliders, he's 2-for-15 with seven strikeouts.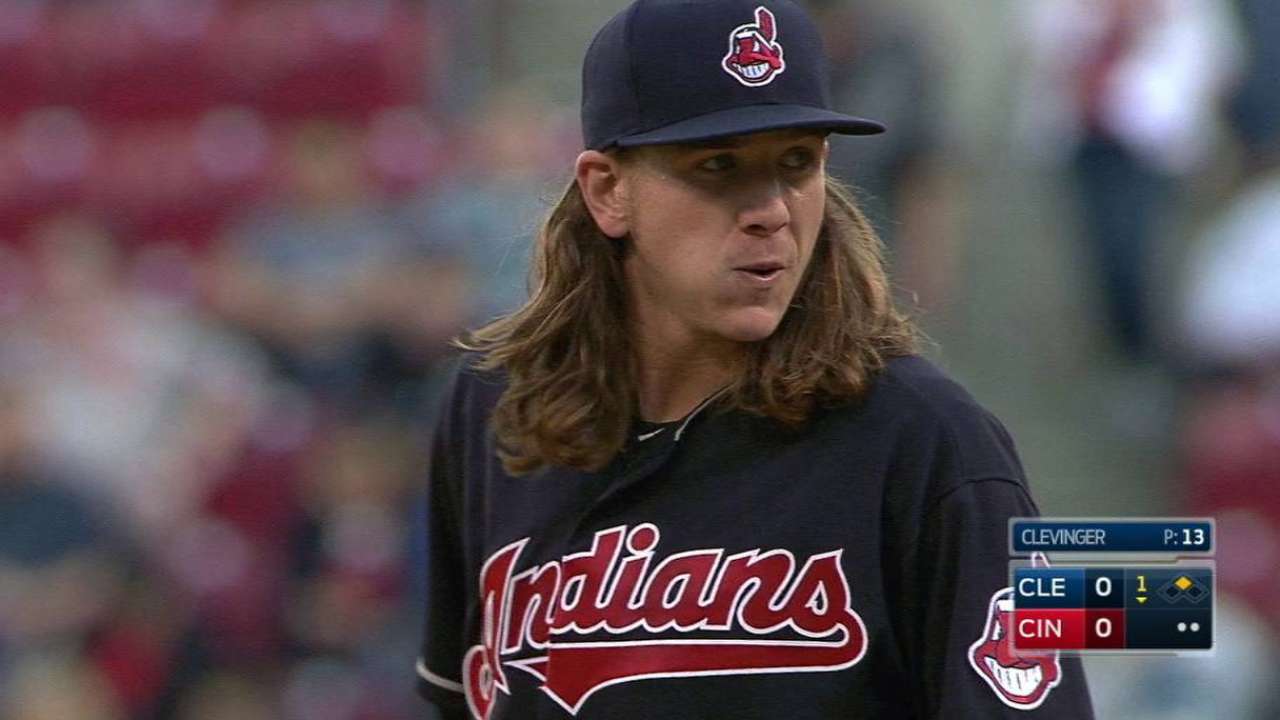 As a whole, those four pitches make up 36.5 percent of pitches on which he ends his at-bats -- that's one to two at-bats per game ending on pitches that have produced near-guaranteed outs. On those pitches, Votto swings nearly 45 percent of the time and whiffs on 34 percent of his swings, resulting in a strikeout rate of 46.3 percent and contributing to Votto's career-high 26.3 percent strikeout rate on the season.
Perhaps noticing these struggles, especially against the cutters and changeups, pitchers have changed the way they approach his at-bats. It's made it more difficult for Votto to end his slump.
Given Votto's patient plate approach and proclivity to take walks, he has a relatively low 31 percent first-pitch swing rate, and pitchers have attacked the zone against Votto, forcing him to a 0-1 count in 90 out of his 186 plate appearances, nearly half.
Once Votto gets behind, he sees fewer fastballs than average and more cutters. If a pitcher gets Votto to two strikes, he sees a decrease in fastballs and sinkers, while seeing an increase in changeups, sliders and cutters, especially against lefties, who have held Votto to a .152 average this year.
"It's a game of back and forth," Long said. "You do something well for a year or for part of a year, then the opposition isn't just going to sit there and allow you to do it. They're going to switch and then you're going to have to adapt. And then once you adapt, they're going to have to adapt."
Cody Pace is a reporter for MLB.com based in Cincinnati. This story was not subject to the approval of Major League Baseball or its clubs.