Maybin changes approach to fit Tigers' game plan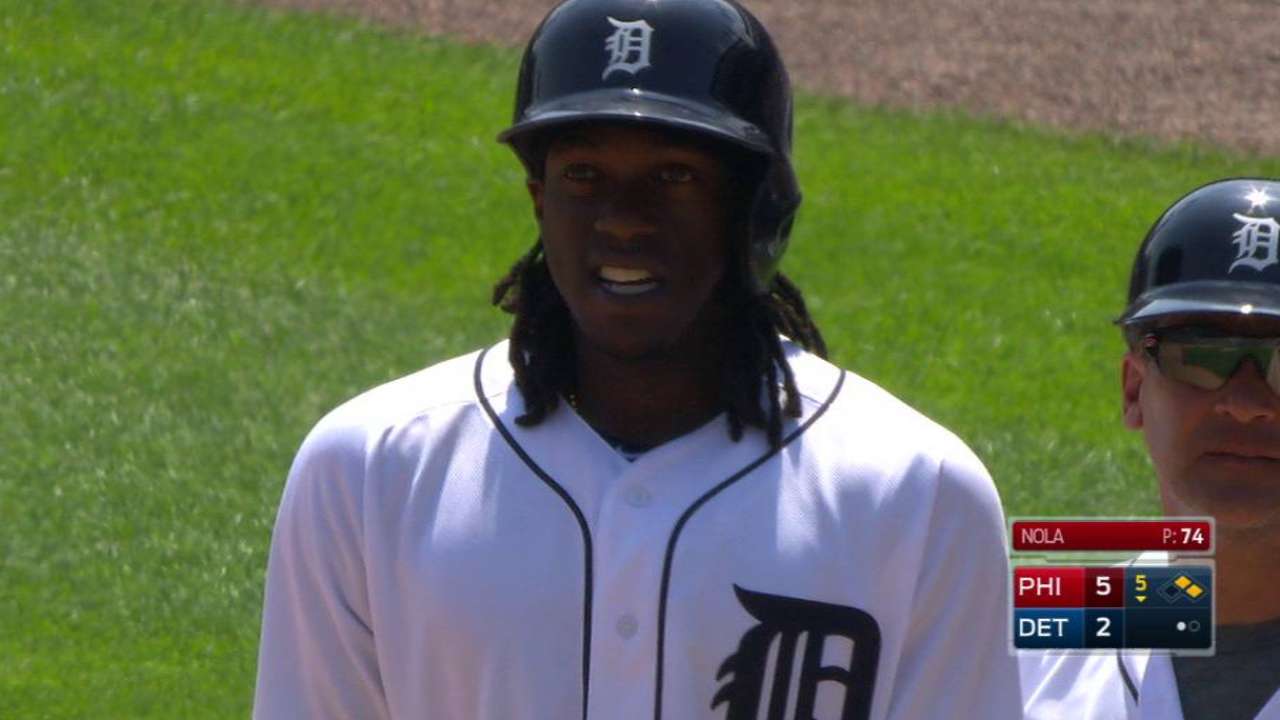 DETROIT -- The conversation began with the spacious outfield at Comerica Park. It came after Cameron Maybin went crashing into the center-field wall to chase the Rays' Steve Pearce's drive last Sunday. It morphed into a talk on his history in big ballparks.
"It doesn't really matter to me," Maybin said, "because I just try to hit singles."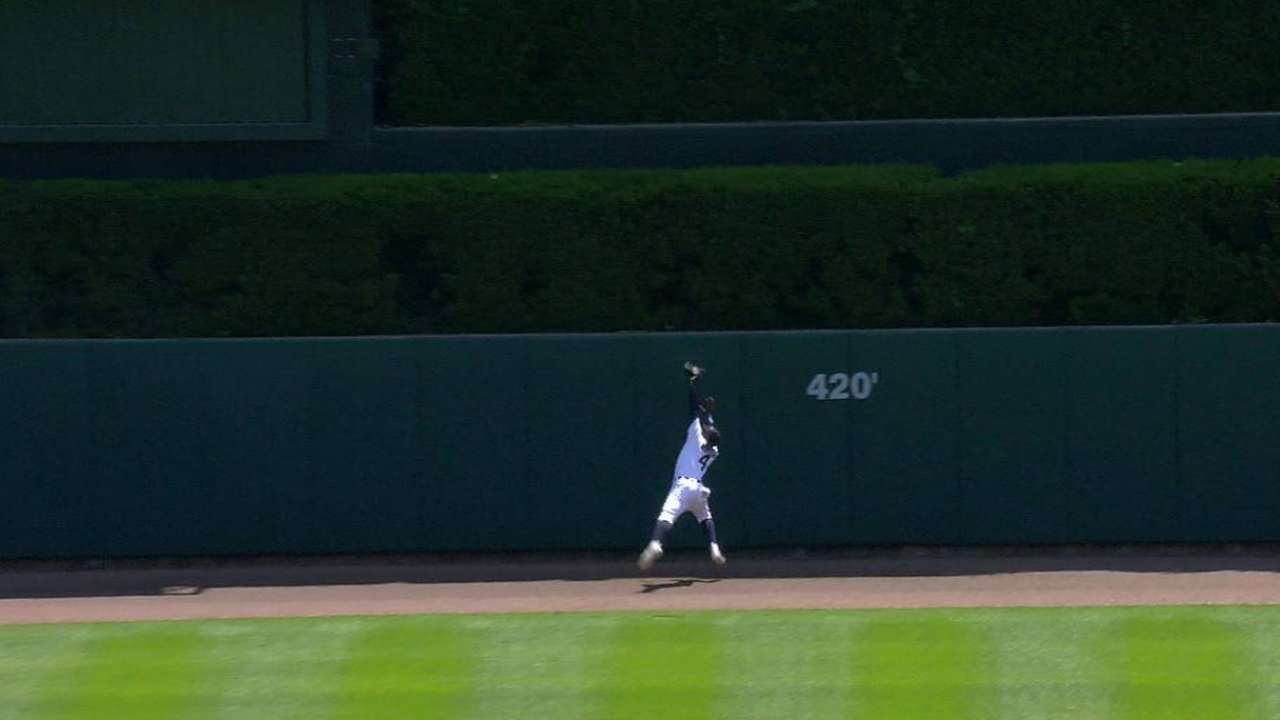 The 29-year-old Maybin doesn't only hit singles, of course, but it reflects his mentality on making contact. It's not what Tigers officials expected when they drafted him a decade ago. It's what they need him to be now.
The scouting report on Maybin was speed and power when the Tigers made him their top pick in the 2005 MLB Draft. Maybin came with a legend, a 490-foot home run in high school. He drew comparisons to Ken Griffey Jr., Preston Wilson and Mike Cameron.
• Cast your Esurance All-Star ballot for Maybin and other #ASGWorthy players
Maybin's 14 home runs in 2007, his second Minor League season, was his high mark as a pro. Detroit called him up that August, and he homered off Roger Clemens in his second big league game.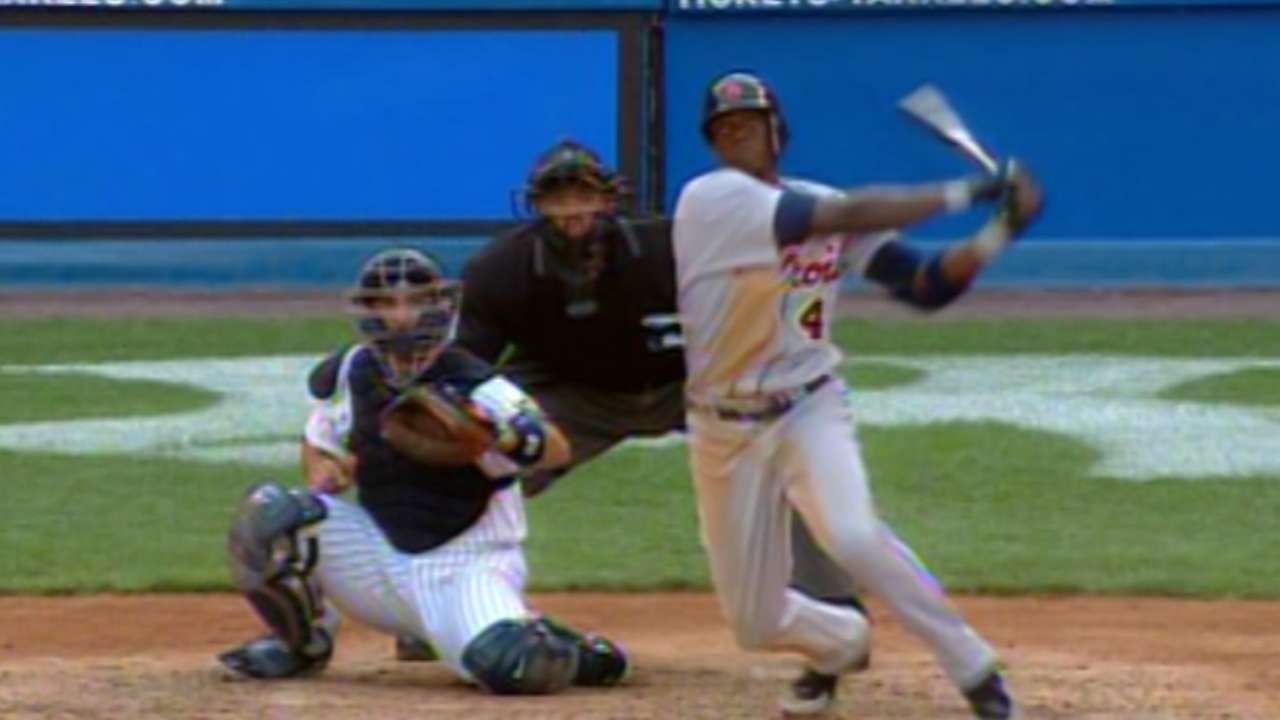 "He was 20 years old," said Tigers bench coach Gene Lamont, who was on manager Jim Leyland's staff that year. "We brought him up as kind of a shot in the dark, because we just weren't playing as well as we thought we should. We thought maybe he could give us a spark.
"That's kind of what he's done here now, to be truthful."
Maybin has done so in a different way.
Though the Miguel Cabrera trade that sent Maybin to the Marlins gave him a chance to develop, he never reached double digits in home runs until last season. Injuries cut into his at-bats, and he had big home ballparks in Miami and San Diego, but his swing for power made it difficult for consistent contact.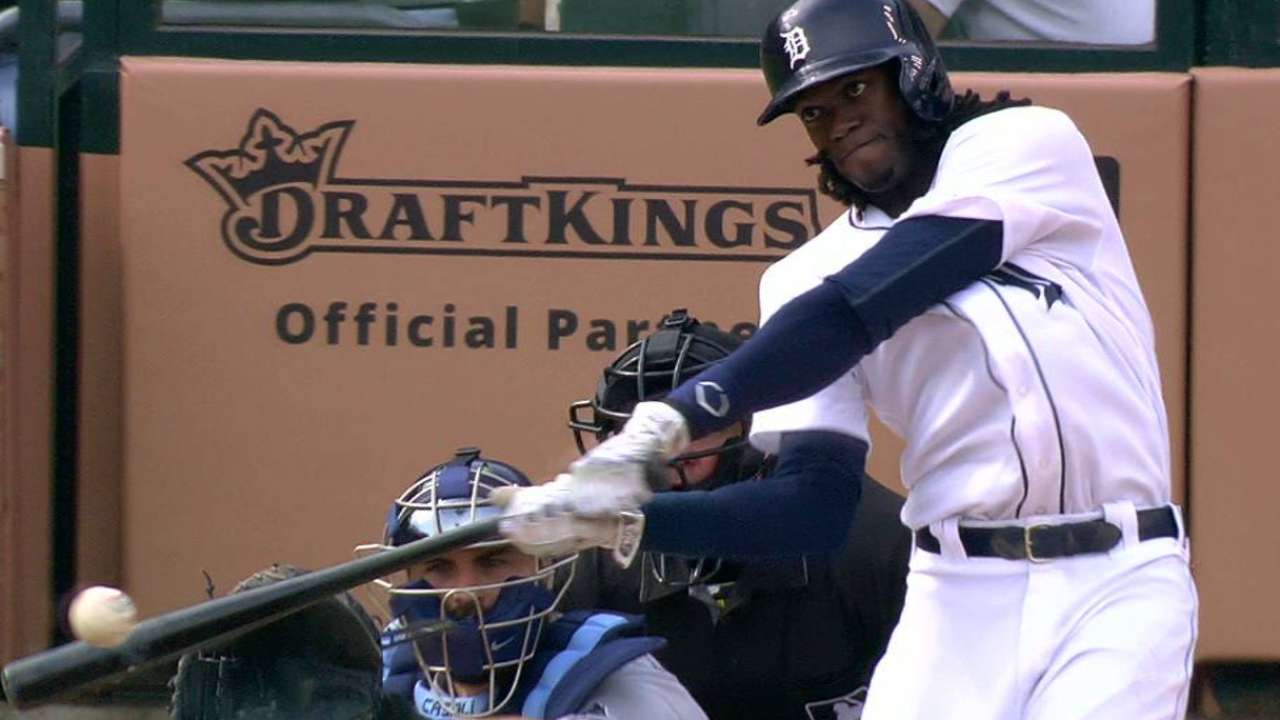 Eventually, Maybin grew weary of the roller coaster.
"It wasn't until last year that I starting buying into it," he said. "I had to buy into the approach last year. It's fun. Consistency is fun. That's what makes me the most consistent. I just bought into it, and it worked."
Maybin credits Braves hitting coach Kevin Seitzer with the approach, taking what a pitcher and defense give him, staying disciplined and making his end goal to get on base.
"I know now the player I am," Maybin said. "It just allows me to just take full advantage of all my abilities. It allows me to have good at-bats. It allows me to give myself a chance to get on base. And if I get on base, good things happen. I've become OK with that."
Maybin hit 10 homers with Atlanta last year. He also hit .267 with a .327 on-base percentage, both career highs.
Maybin took that approach into hyperdrive upon arrival in the Tigers' lineup last week. Of his 18 hits in 33 at-bats, 17 are singles, with one home run. Maybin has eight opposite-field singles and four more up the middle.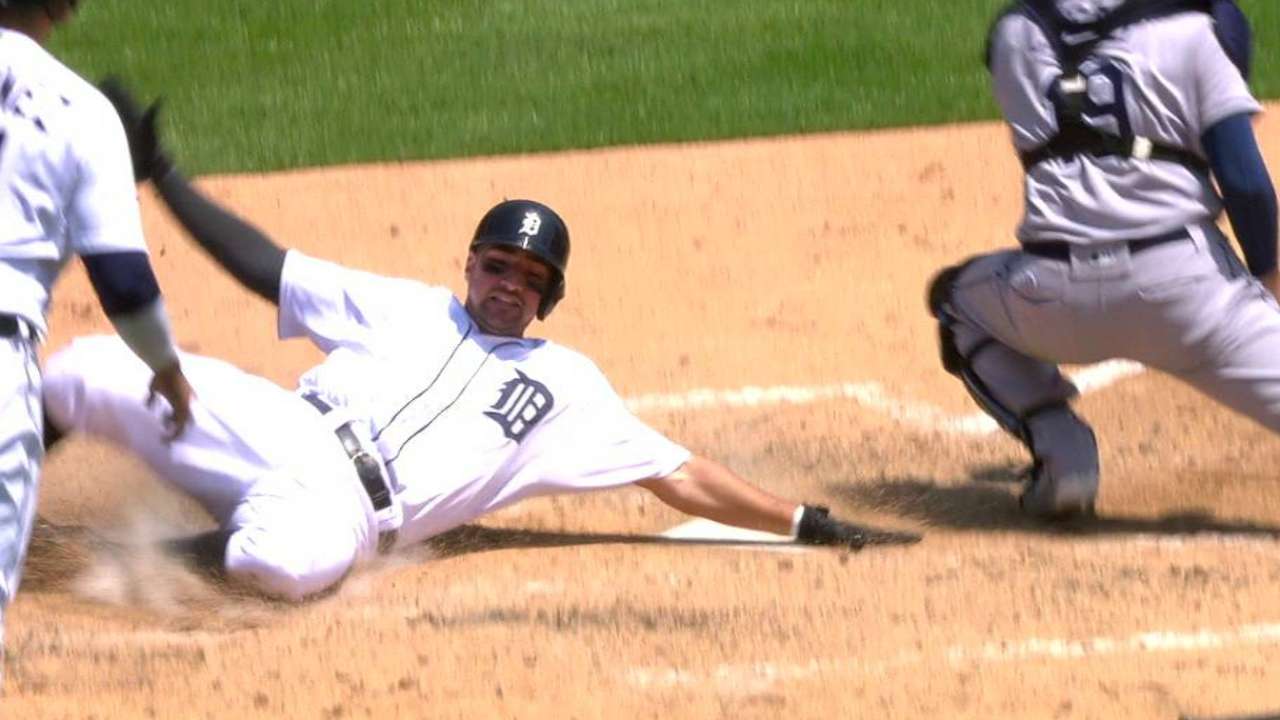 "Lot of space over there," Maybin said. "Why not try to hit it where more space is? I'll let Nick [Castellanos] hit all the homers."
When Detroit's lineup is clicking, it's tough. Maybin has reached base safely 21 times. He has scored nine runs, and he has just four strikeouts.
"I think he realizes now what kind of player he is," Lamont said. "Everyone wants a five-tool guy with a lot of power. Well, I think Cameron's realized he's not the power guy maybe people thought he was. But he uses his skills that he has. He knows what he is and he does a good job."
Jason Beck has covered the Tigers for MLB.com since 2002. Read Beck's Blog, follow him on Twitter @beckjason and listen to his podcast. This story was not subject to the approval of Major League Baseball or its clubs.