MLB.com Columnist
Jim Callis
Inbox: Whose Draft stock has risen, fallen?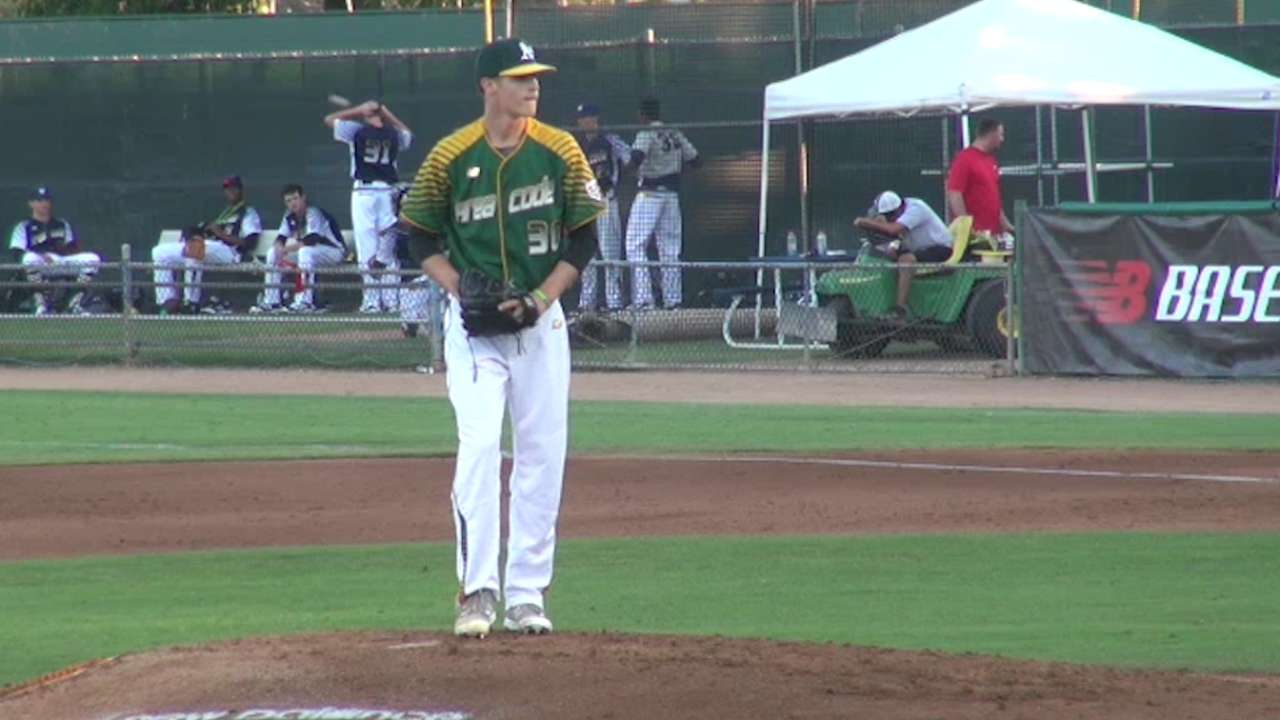 After lasting just two innings in his previous start because he was battling the stomach flu, Florida left-hander A.J. Puk rebounded with maybe his most impressive outing of the season Wednesday. Facing Louisiana State in the Southeastern Conference tournament, he had his mid-90s fastball and wipeout slider working, along with better-than-usual command. Puk pitched into the eighth inning for the first time this year, allowing eight baserunners while striking out seven in a game the Tigers won 5-3 in 14 innings.
I've thought for a while that the Phillies, who own the No. 1 overall selection in the Draft, wanted Puk to stamp himself as the top pick. He may have done just that against LSU in front of a throng of scouts. There still are two weeks remaining before the Draft kicks off, but I'll be surprised if Puk's name isn't the first one called on June 9.
Who has helped their Draft stock and who has been on the decline in the rankings?
-- Cody S., Des Plaines, Ill.
MLBPipeline released its Top 100 Draft Prospects list at the end of April, and now we're putting the finishing touches on a Top 200 that we'll post next week. We're not only expanding the rankings but also updating them, and there's a lot of shuffling going on.
Within the first round, California high school right-hander Matt Manning has made the biggest jump, going from the bottom half to a potential top-10 pick. College righties T.J. Zeuch (Pittsburgh) and Justin Dunn (Boston College) and Wisconsin prep shortstop Gavin Lux had played their way into the second round in April, and they've kept getting better and now look like first-rounders. Three more high schoolers -- Nebraska third baseman Cole Stobbe, Georgia outfielder Brandon Marsh and Florida lefty Cole Ragans -- have moved up boards as well, and all figure to go not later than the early second round.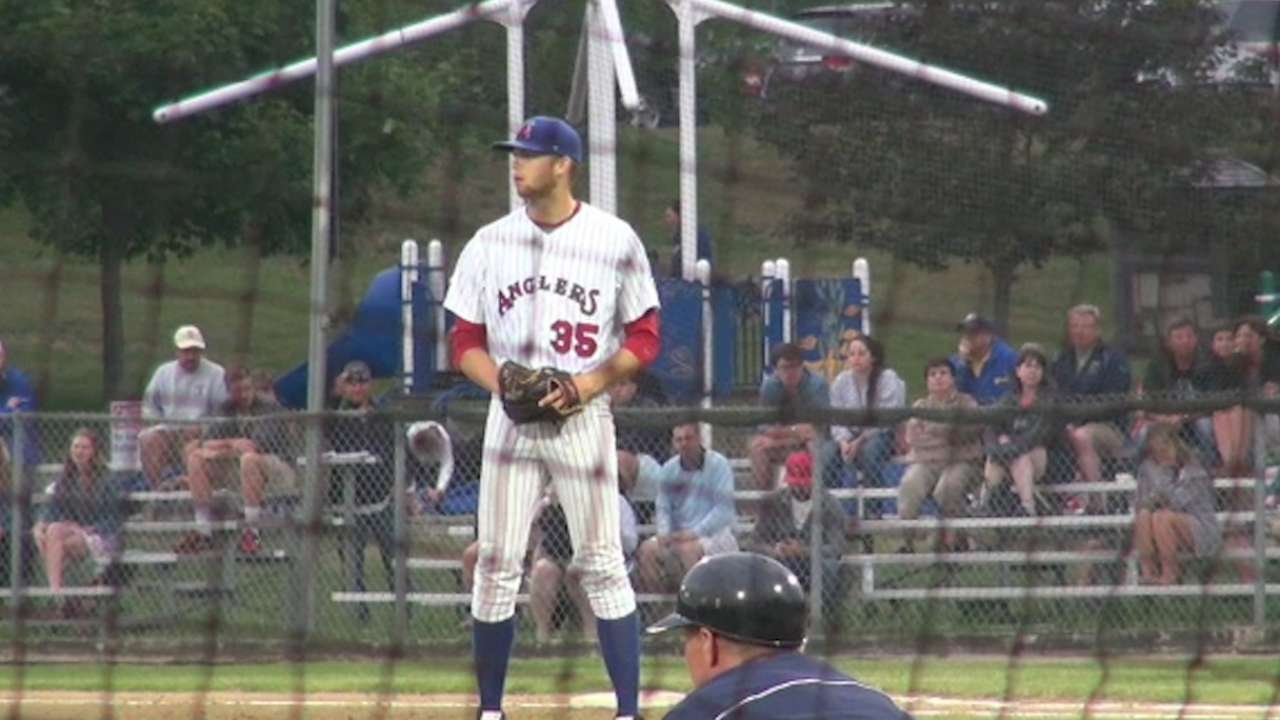 In terms of players headed in the other direction, Florida outfielder Buddy Reed has taken the biggest dip within the first round, because his bat never came around. We were probably too bullish on Kentucky right-hander Zack Brown and Wright State catcher Sean Murphy in April, though both still should go in the top three rounds. As for high schoolers, righties Skylar Szynski (Indiana) and Ryan Zeferjahn (Kansas) saw their stuff level off, but they still merit third-round selections if signable in that part of the Draft.
@jimcallisMLB @MLBPipeline @MLBDraft @MLB Given Tim Anderson's progress this year, would the White Sox bring him up before Sept? #WhiteSox

— Jonathan Jones (@jonnyj86) May 25, 2016
After a 9-for-53 start at Triple-A Charlotte, Tim Anderson has boosted his numbers so that they're in line with the rest of his Minor League career. He's batting .313/.342/.407 with 10 steals in 41 games, and he has made seven errors at shortstop. Anderson is almost 23 now and this very well may be the type of player he's going to be: a guy who hits for high average with plenty of steals, a little bit of power and not many walks while getting the job done but not winning any Gold Gloves at shortstop.
Anderson has less baseball experience than most players his age or at his level, and the White Sox have pushed him very aggressively since drafting him 17th overall in 2013, so there may be room for improvement. Even if there isn't, he'd be an improvement over Jimmy Rollins or Tyler Saladino in Chicago. The White Sox are realistic contenders in the American League Central, and they should enhance their chances by making Anderson their starting shortstop today.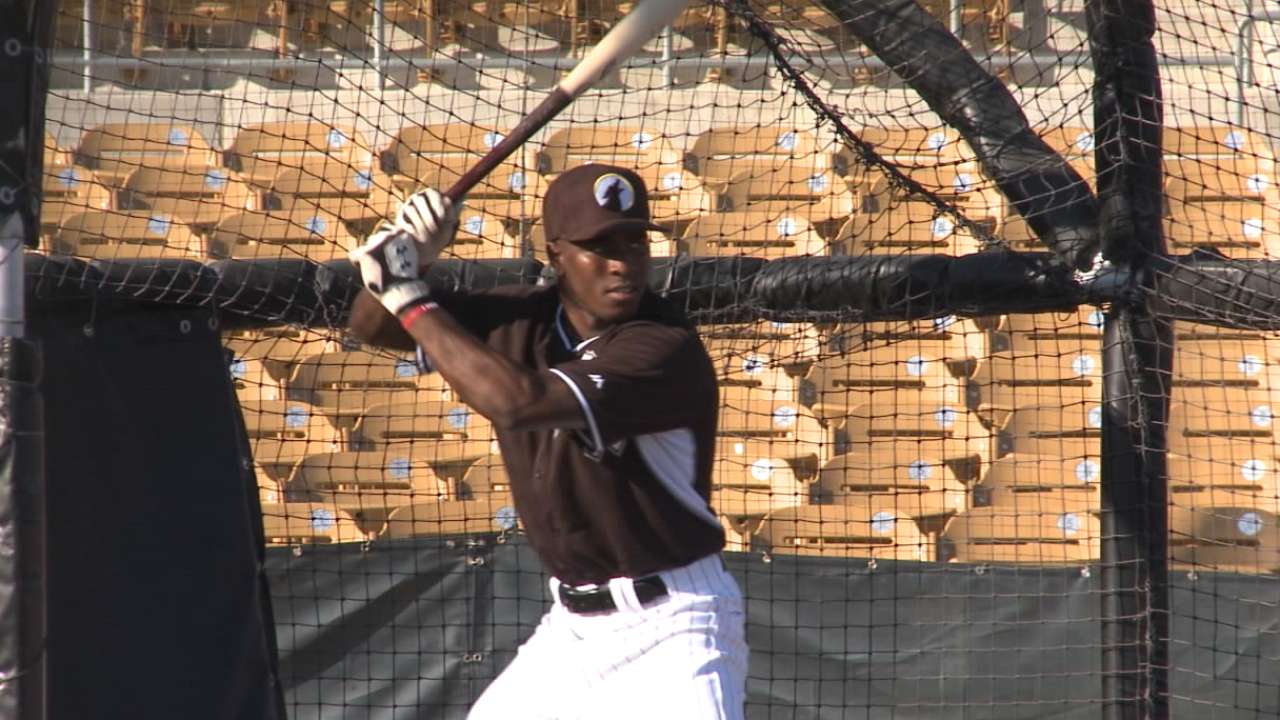 @jimcallisMLB @MLBPipeline Could the Braves finish day 1 with Lewis, Keiboom, AND Wentz? Seems like that's in play...

— MDubs8 (@MDubs8) May 24, 2016
The Braves own the Nos. 3, 40 and 44 picks. Mercer outfielder Kyle Lewis is the best college position player available, Kansas high school left-hander Joey Wentz is a mid-first-round talent and homestate product Carter Kieboom is one of the purest prep bats in the Draft. Yet Atlanta could come away with all three players.
The Phillies or Reds don't seem inclined to take Lewis with one of the first two selections, so the Braves could land him at No. 3. They may prefer Tennessee third baseman Nick Senzel among the college bats and could be tempted by Kansas high school right-hander Riley Pint, but Lewis definitely is in their mix.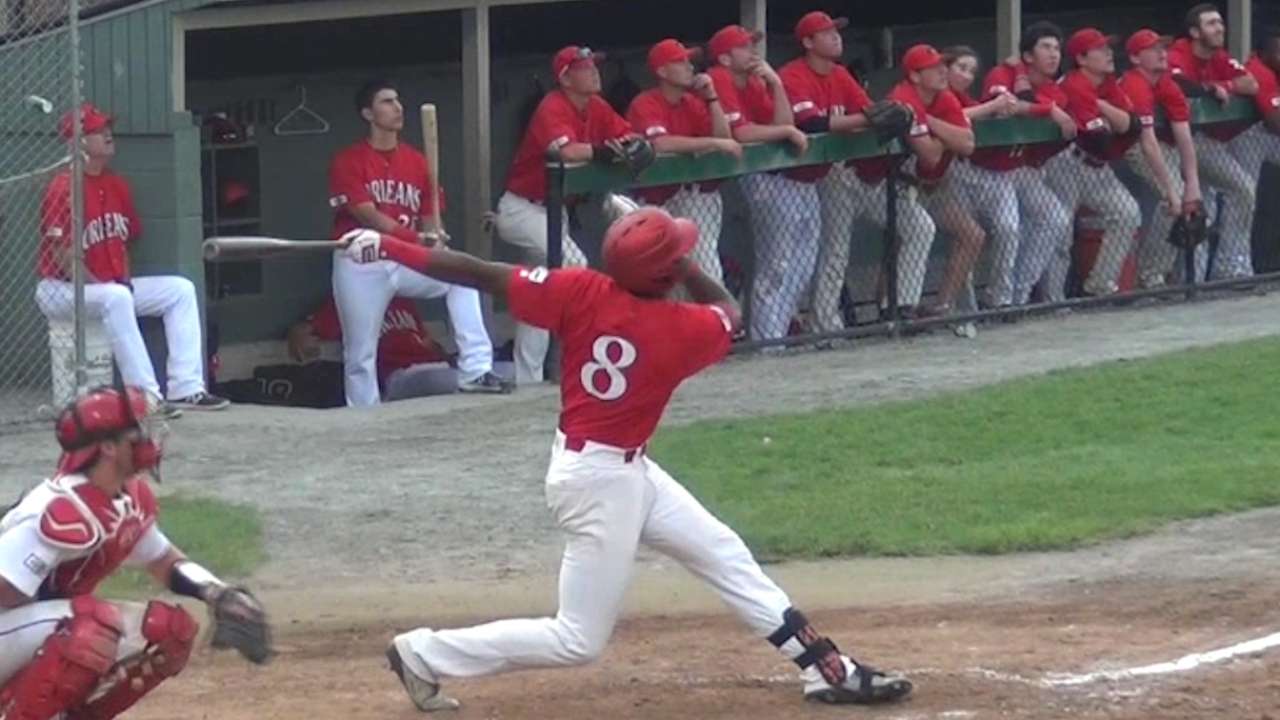 There are so many talented high school arms this year that some of them are destined to fall in the Draft, and the three teams with the biggest bonus pools will be in position to pounce on one of them with their second choice: Cincinnati at No. 35, Atlanta at No. 40 and Philadelphia at No. 42. The most persistent rumor in that regard is that Wentz is the prep pitcher most likely to get a well-over-slot bonus in that area of the Draft.
As for Kieboom, he projects to go in the 40s and very well could be available for the Braves' third choice. That would be quite the haul if they can pull it off.
@jimcallisMLB @MLBPipeline @MLBDraft @MLB christin Stewart? Is he trending to top 100?

— dan scanlon (@danscan13) May 23, 2016
Christin Stewart leads the Minors with 14 homers in his first full pro season and I'm ready to call him the Tigers' best position prospect, but I wouldn't put him in the MLBPipeline Top 100 just yet.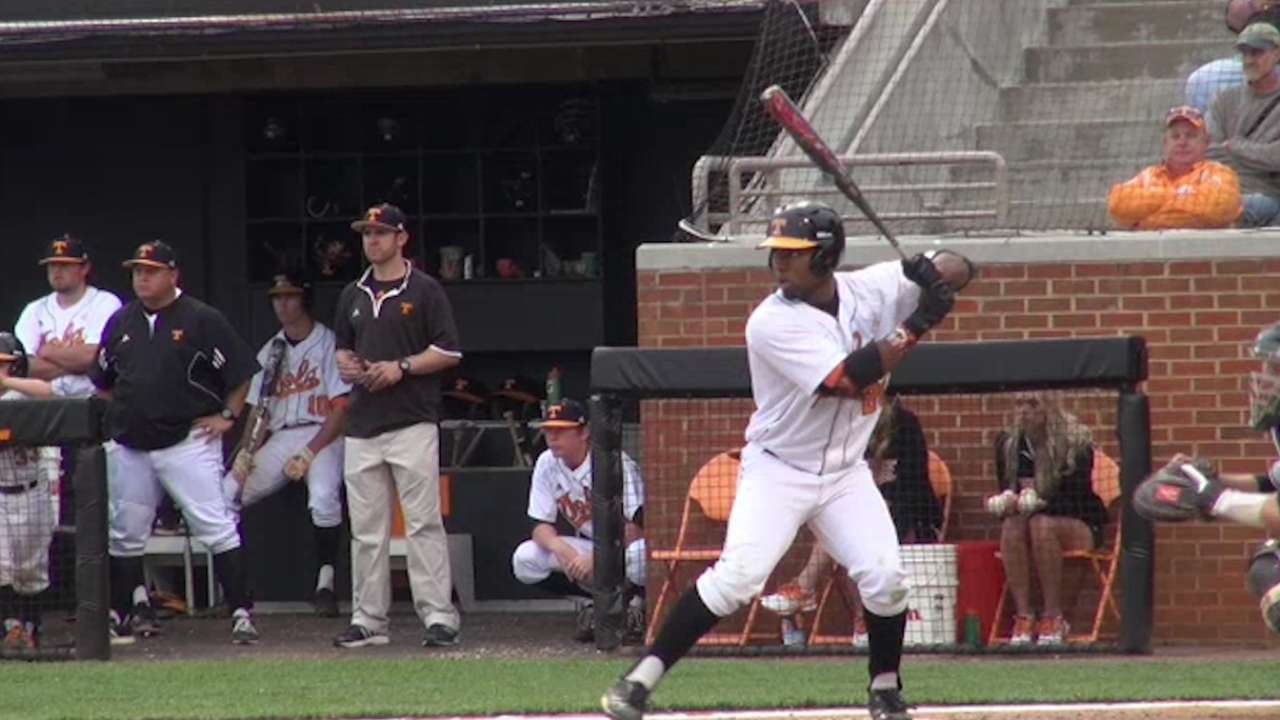 The 34th overall pick in the 2015 Draft, Stewart has massive raw power and an eye for drawing walks (he tops the high Class A Florida State League with 29), but he's also a bat-only guy who's going to have to prove he can produce consistently against better pitching as he moves up the ladder. He's hitting .238 with 48 strikeouts in 46 games, and he is a below-average athlete and defender who's limited to left field.
Jim Callis is a reporter for MLB.com. Follow @jimcallisMLB on Twitter. This story was not subject to the approval of Major League Baseball or its clubs. This story was not subject to the approval of Major League Baseball or its clubs.