Top GIFs: Springer shocked by call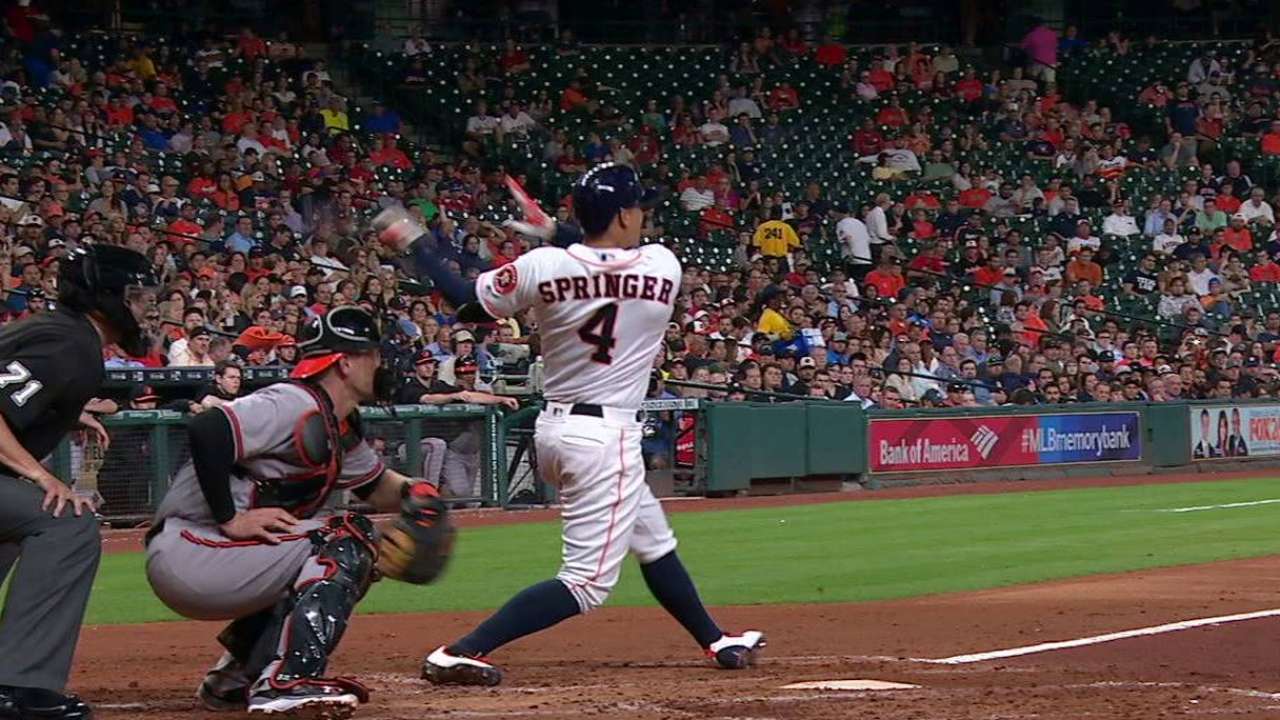 Here are the Top 5 GIFs from Wednesday's games, courtesy of @MLBgifs:
1. It's a ... what?
A called strike in Houston simply defied belief, in the opinion of leadoff hitter George Springer.
2. DatDude's his dad
Brandon Phillips' son, Micah, grabbed headlines Tuesday with his batting practice session. He captured hearts Wednesday night by blowing this kiss to his dad from the stands.
3. A-Rod is A-Gone
A-Rod said goodbye to the Minor Leagues and the Trenton Thunder with one quick flick of the wrist after homering in his final rehab start Wednesday.
4. Those are called Soler cups
The longer Jake Arrieta pitches like this, the more binocular cups Jorge Soler is going to need to be able to see his miniscule ERA.
5. Rookie's rocket to right
Forget exit velocity. Nomar Mazara, still just 21 years old, made for the exit signs in the right-field seats with this 491-foot moonshot, the longest home run of the 2016 season.
Matt Kelly is a reporter for MLB.com. This story was not subject to the approval of Major League Baseball or its clubs.