Canha undergoes season-ending left hip surgery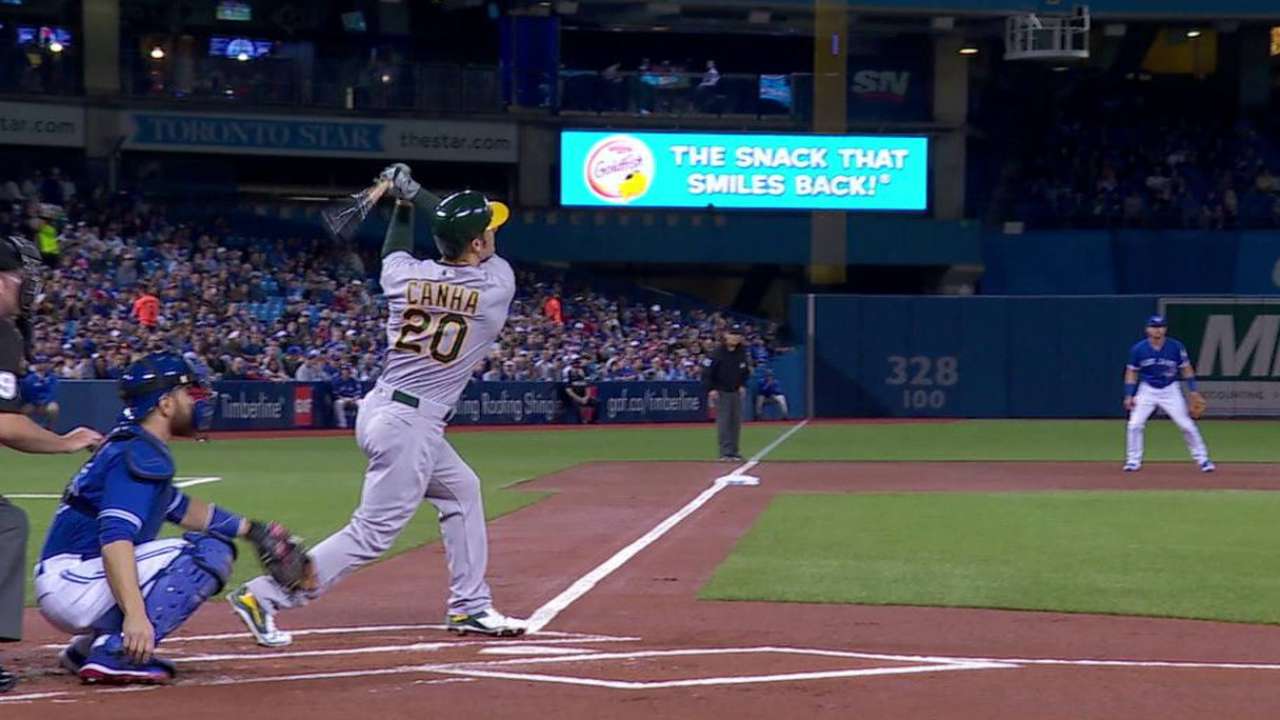 SEATTLE -- The A's announced on Wednesday that infielder/outfielder Mark Canha had successful left hip surgery Tuesday.
Canha was out since May 8 because of what was diagnosed as a hip impingement, and he underwent the season-ending surgery at the Steadman Clinic in Vail, Col. The surgery was performed by Dr. Marc Philippon, who took down the cam and pincer lesion that were causing the hip impingement and also performed a labral repair to Canha's left hip.
The A's said in a release that Canha is recovering well from the surgery and Philippon was pleased with the results.
Canha was batting .122 with three home runs and six RBIs in 16 games before going on the disabled list May 10, retroactive to May 9. He had started nine games at five positions for the A's -- three at first base, two in right field, one in left field, one at third base and one at designated hitter.
Doug Miller is a reporter for MLB.com. Follow him on Twitter @DougMillerMLB. This story was not subject to the approval of Major League Baseball or its clubs.