Rookie Merrifield rolling along in big leagues
Utility player has collected two hits in three straight games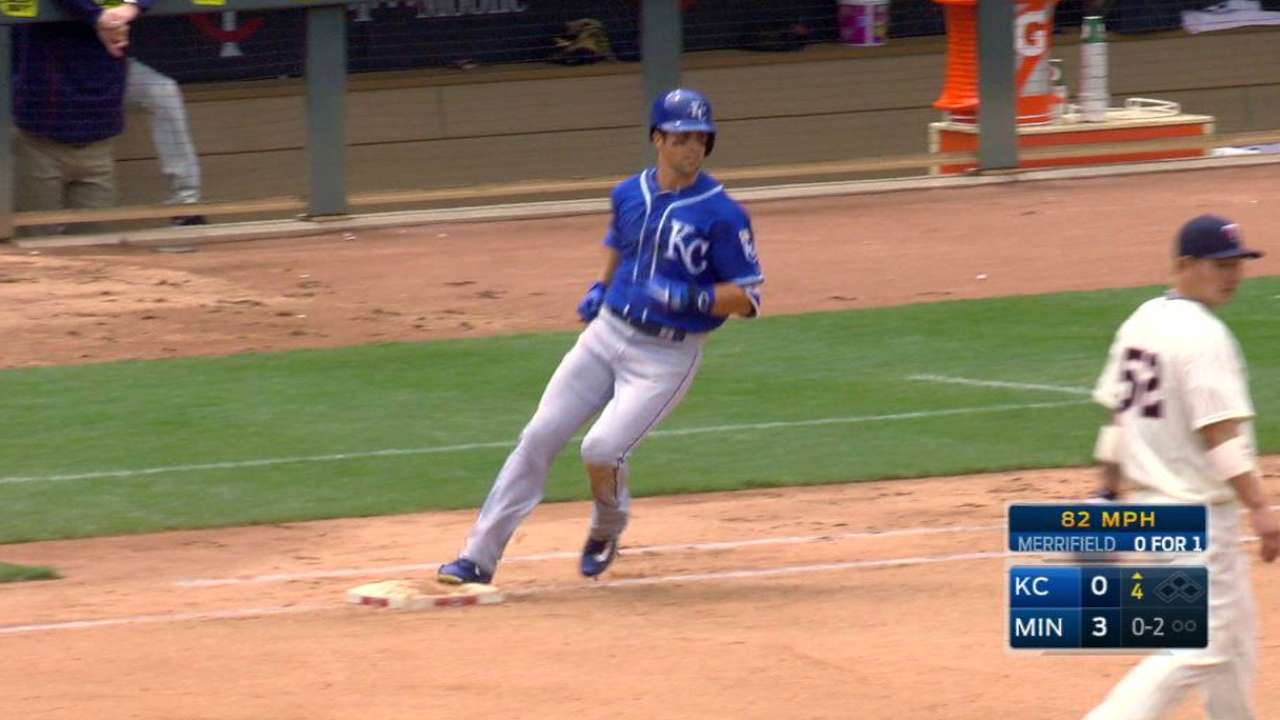 MINNEAPOLIS -- It's really not supposed to be this easy for any rookie.
But since being called up last week, Royals super utility man Whit Merrifield looks like he's been in the Majors for years.
Merrifield collected his third straight two-hit game in the Royals' 7-5 loss to the Twins on Wednesday. He is now hitting .348.
"I feel good," Merrifield said. "I was starting to swing it well before I got called up. I'm just trying to stay within myself and do what I can do to help."
That has been plenty so far. Merrifield has played left field, third base and second base, and he has stepped in for the injured Mike Moustakas in the No. 2 spot in the batting order.
Again, Merrifield looks calm and collected hitting that high up in the order.
"I'm trying to stay as grounded as I can," he said. "I'm focusing on the job at hand."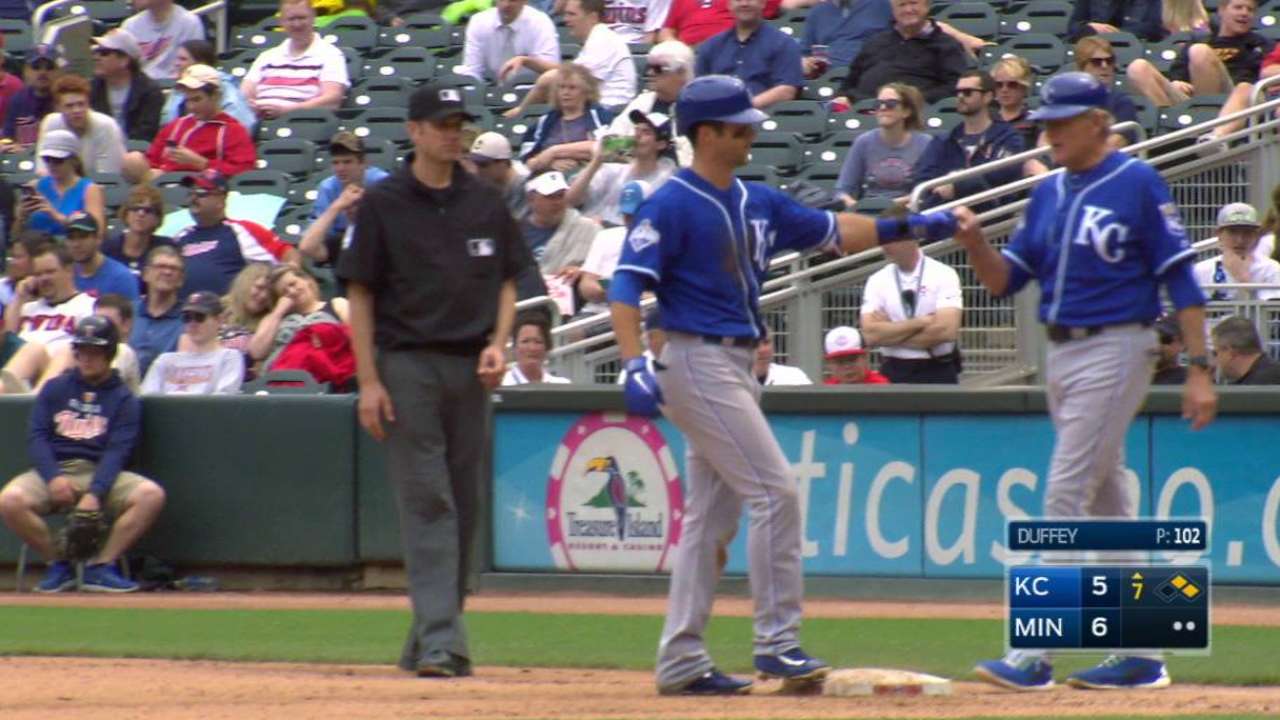 Merrifield's only regret Wednesday came when, representing the tying run in the ninth, he struck out, ending the game.
"I feel like I get a little amped up at times," he said. "I didn't do a good job that last at-bat. I need to just try to pick up the ball and put a barrel on it."
So far, Merrifield hasn't noticed a ton of difference between Triple-A pitching and the big leagues.
"The ball moves a little bit more here," he said. "There's a little more velo, consistently. But they have to throw it over the plate just like everywhere else. My job is to make sure I stay disciplined and put a barrel on it."
Merrifield may even have a bit of an advantage, because opponents have virtually no history on him to analyze.
"Maybe," he said. "But I try not to think about what the pitcher is doing to me personally. I just try to pick up the ball. When I start thinking about what he's going to throw here or there, I get in trouble.
"When I'm at my best, it's just seeing the ball and hitting it."
So far, that's all he's been doing through his first six games in the Major Leagues.
Jeffrey Flanagan has covered the Royals since 1991, and for MLB.com since 2015. Follow him on Twitter @FlannyMLB. This story was not subject to the approval of Major League Baseball or its clubs.