Working count key to Tribe's success off Sale
Indians get to White Sox ace early, hand him 1st loss after 9-0 start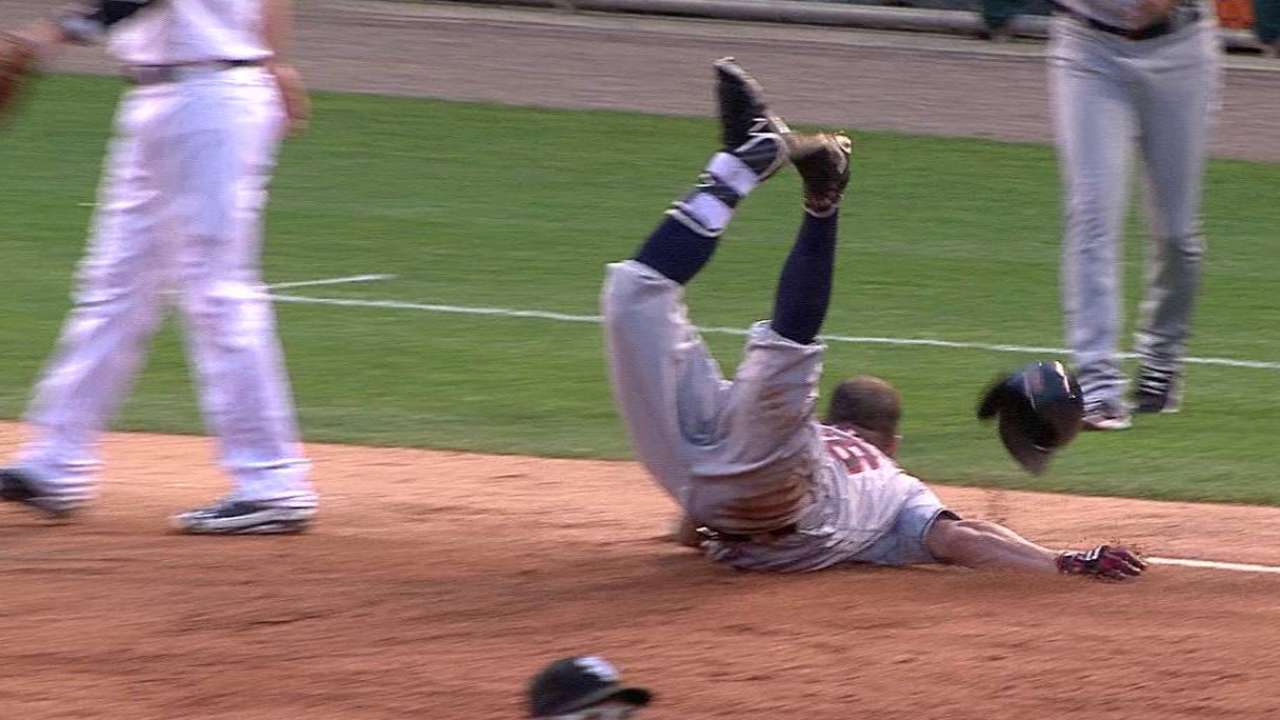 CHICAGO -- Indians manager Terry Francona watched from the dugout as White Sox ace Chris Sale mowed through Cleveland's first two hitters.
"You watch Sale's first couple of pitches and you're like, 'Who's going to hit this guy?'" Francona said after the Tribe's 6-2 win Tuesday night at U.S. Cellular Field. "It was like electric."
Who's going to hit him? How about the guys in Francona's dugout.
The Indians gave Sale his first loss in 10 starts, thanks largely to a long but rewarding third inning.
Sale sent down the first two Indians hitters in the third, but Jose Ramirez worked a 10-pitch walk. Sale was never the same.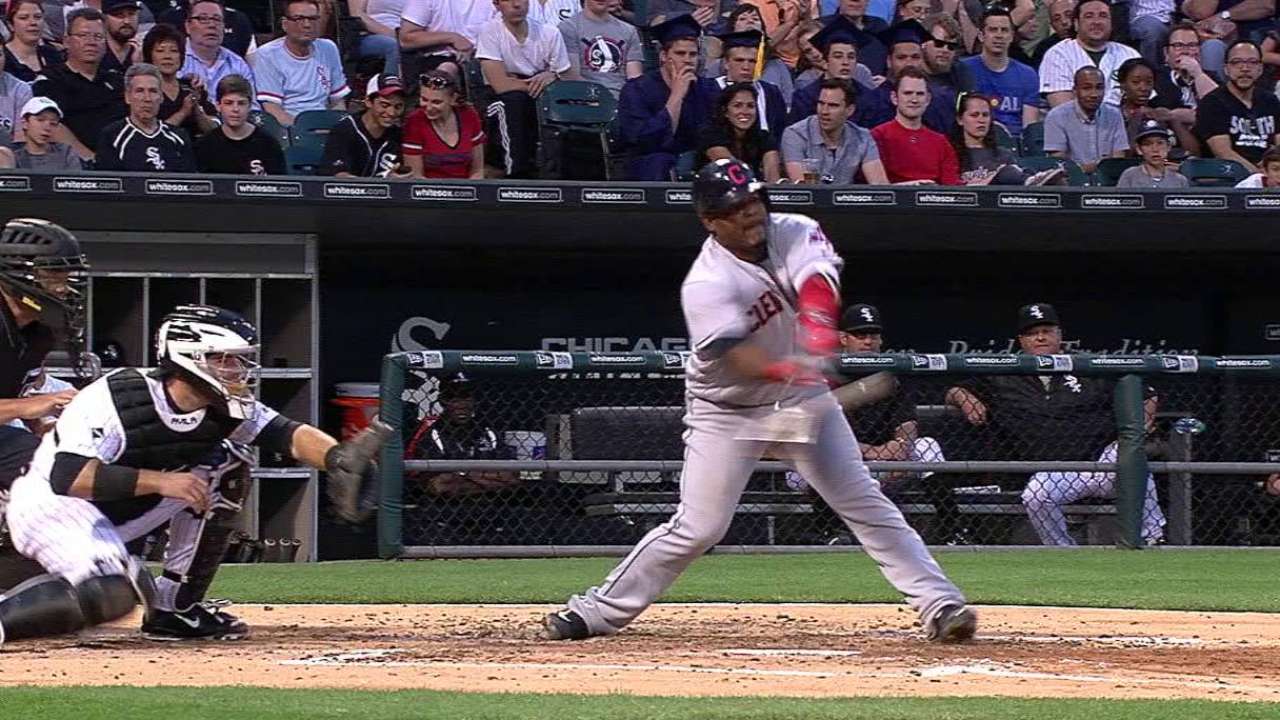 The Indians fouled off 26 pitches in the game against Sale, 17 coming in the third. Ramirez fouled off four in his at-bat. Juan Uribe fouled off six before his RBI single.
"Off a guy like that, if you hit what he wants you to hit, he's going to dominate," shortstop Francisco Lindor said. "He's going to do whatever he wants."
The Indians also got a rare triple from Mike Napoli on a ball that fell between White Sox outfielder Melky Cabrera and Austin Jackson to score two runs. All in all, Sale threw 43 pitches in the third.
"We talked before the game -- one of the best ways to get to good pitchers, beat them, is maybe to get them out of the game," Francona said. "In the third inning we did really good with pitch count, and we scored. Then we followed it up with more, which was big. We made him work, and again, we'll take a win because he is by far one of the best in the game."
After Tomlin's eight-pitch bottom half of the third, Sale came back out for the fourth and surrendered a first-pitch home run to Chris Gimenez. He also walked two before Lindor singled home a run with his third hit against Sale. Lindor improved to 8-for-16 in his career against the White Sox ace.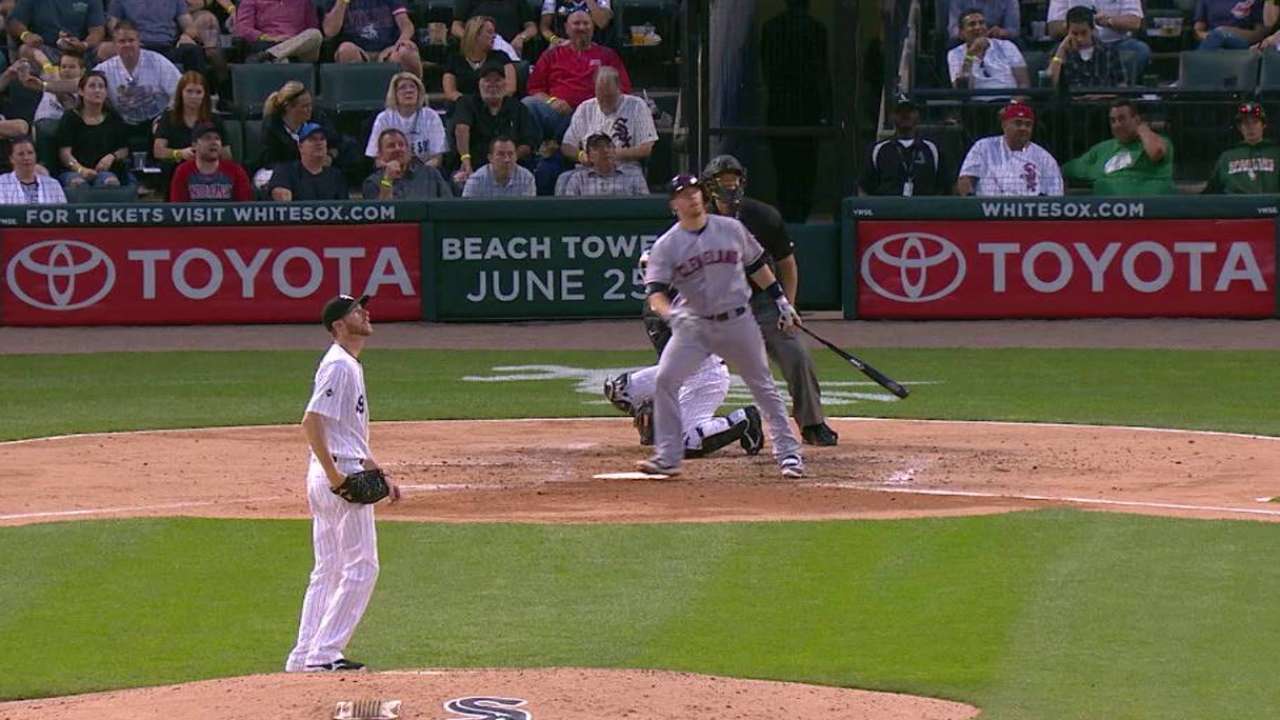 Sale ended up leaving after 3 1/3, his shortest outing since Sept. 13, 2015.
"It was a team effort," Lindor said. "I think everybody worked the count today. That was my mindset, to see a couple pitches and then go attack."
The Indians also did the little things right. Rajai Davis went from first to third on a wild pitch. Napoli stole second after reading a ball in the dirt -- marking the first time in his career he stole a base and hit a triple in the same game.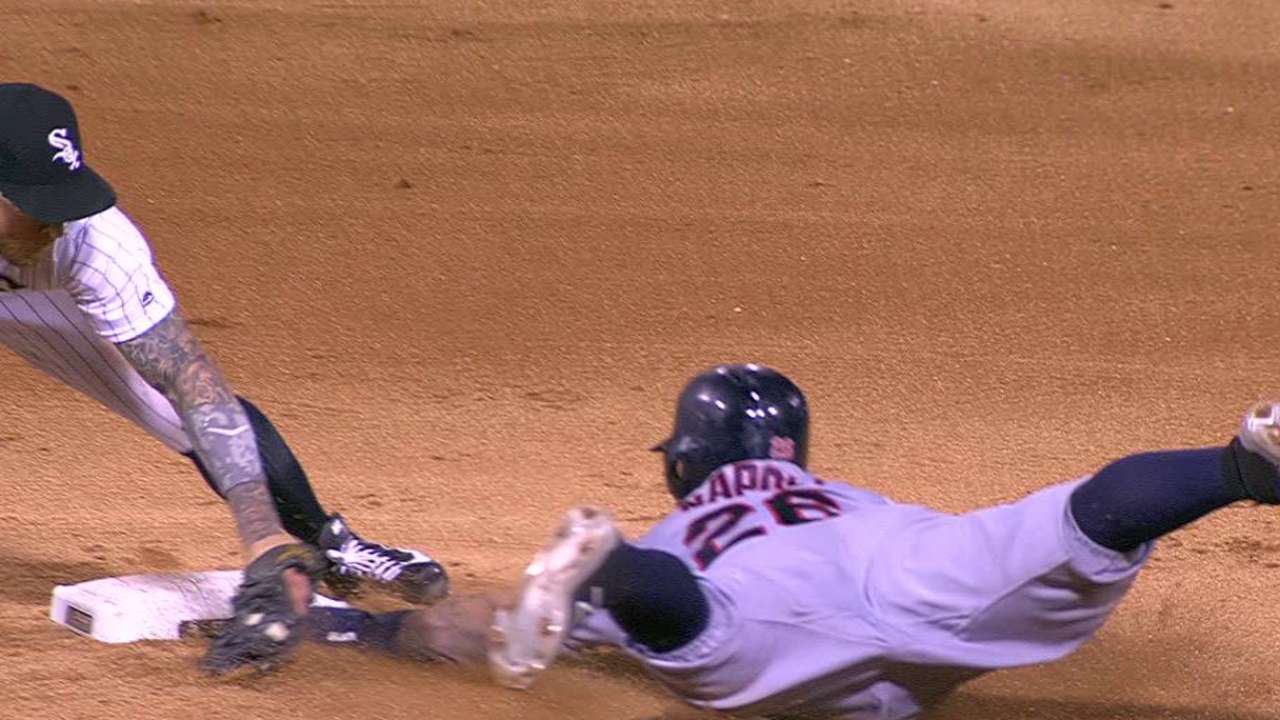 "To beat [Sale], you've got to do some special things," Francona said.
That's what the Indians did, and they came away with their sixth win in nine games.
Cody Stavenhagen is a reporter for MLB.com based in Chicago. This story was not subject to the approval of Major League Baseball or its clubs.