Acrobatics from Napoli lead Tuesday's top GIFs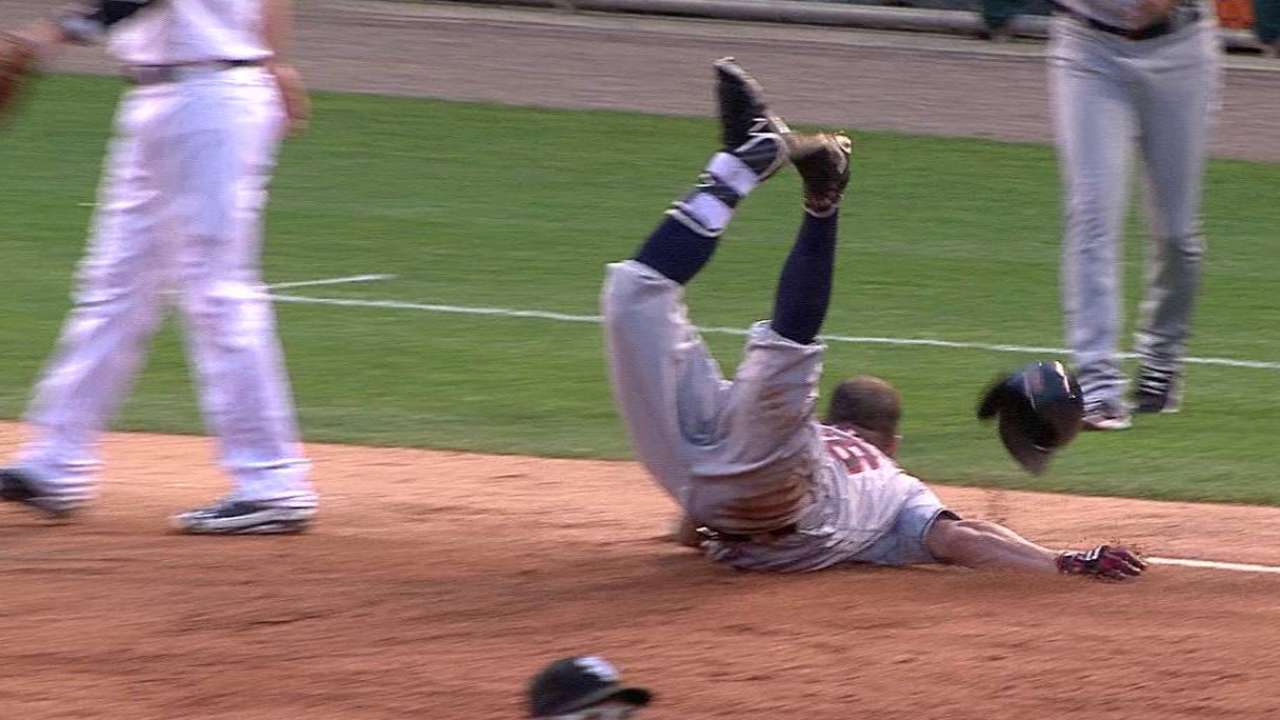 Here are the top GIFs from Tuesday's games, courtesy of @MLBGifs.
1. Napoli flops into third
Mike Napoli was safe at third on this play, but the judges didn't award him any style points.
2. Diaz races back for great grab
Coming in on a fly ball tends to be far easier than going back on one, but don't tell that to Cardinals shortstop Aledmys Diaz.
3. Votto squashes paper airplane
Joey Votto had no sympathy for this paper airplane that drifted onto the field at Dodger Stadium, prompting opposing first baseman Adrian Gonzalez to encourage the crowd's boos.
4. Springer's secret ingredient?
This foul ball off the bat of the Astros' George Springer found itself in a sticky situation, landing in a Minute Maid Park funnel cake vendor's grease trap.
5. Thumbs up from Miggy
Miguel Cabrera makes life miserable for pitchers all the time, so it's only fair of him to give props when one of them -- in this case the Phillies' Jeremy Hellickson -- turns the tables.
6. Swift Cespedes lays out
Yoenis Cespedes makes most of his big plays with his bat or his arm, but this time his glove did the job on a diving catch in the gap.
Andrew Simon is a reporter for MLB.com. Follow him on Twitter @AndrewSimonMLB. This story was not subject to the approval of Major League Baseball or its clubs.