Severino to rehab at Tampa; 6-man rotation coming?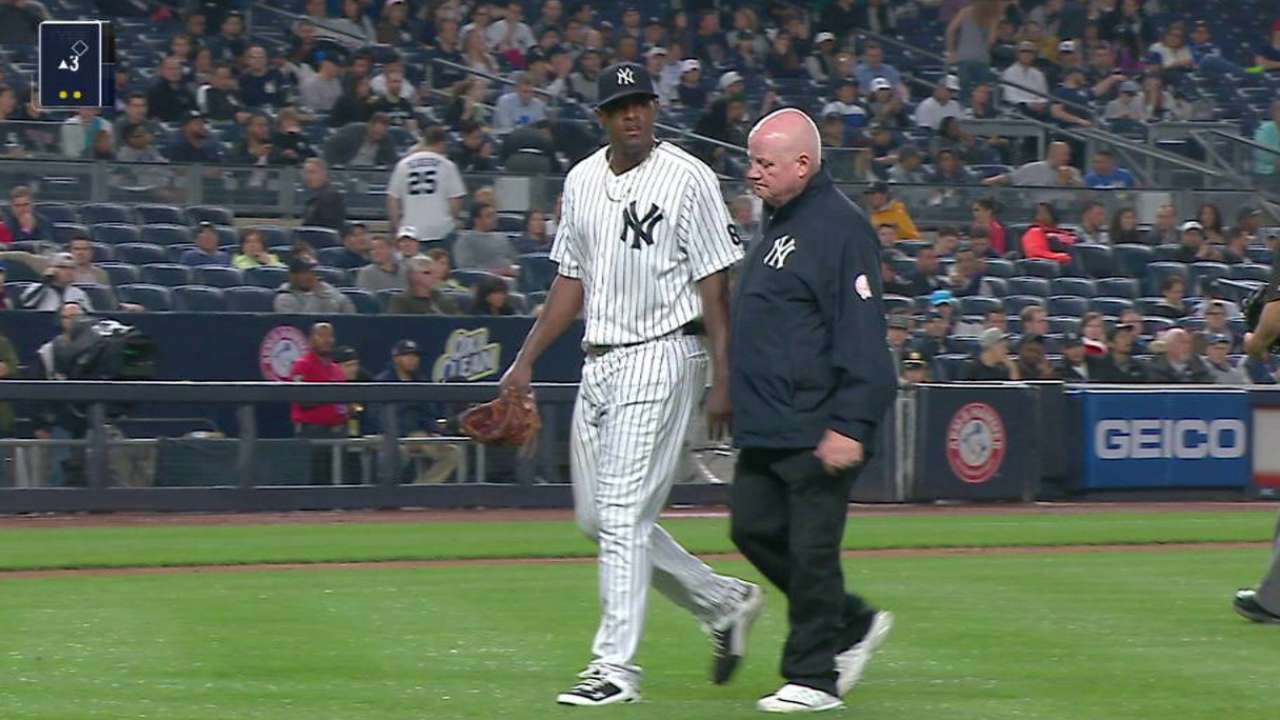 NEW YORK -- Yankees manager Joe Girardi announced last Sunday that Luis Severino, who is on the disabled list with a right triceps strain, will be making a rehab start in the Minors this coming Sunday, but he wasn't quite sure where.
The manager resolved the mystery Tuesday, saying that Severino will begin rehab in Tampa with the Class A Advanced Tampa Yankees, rather than heading to an extended spring training session. Severino, who struggled to an 0-6 record with a 7.46 ERA in the Majors this season, was scheduled to throw a bullpen session Tuesday, but Girardi said he hasn't heard if that happened or not.
Tuesday marked the beginning of a daunting stretch of 20 straight days with a game for the Yankees, and with Severino on the mend, Girardi said he would consider moving to a six-man starting rotation upon Severino's return to take some of the stress off all his starters.
"I think at some point we'll consider injecting a sixth starter in there," Girardi said. "I can't tell you exactly when. I think you watch how hard your starters are worked, what they're looking like, what they feel. But I think at some point we would do it."
Nick Suss is a reporter for MLB.com based in New York. This story was not subject to the approval of Major League Baseball or its clubs.