Old, your horses: Bartolo, Ichiro put on show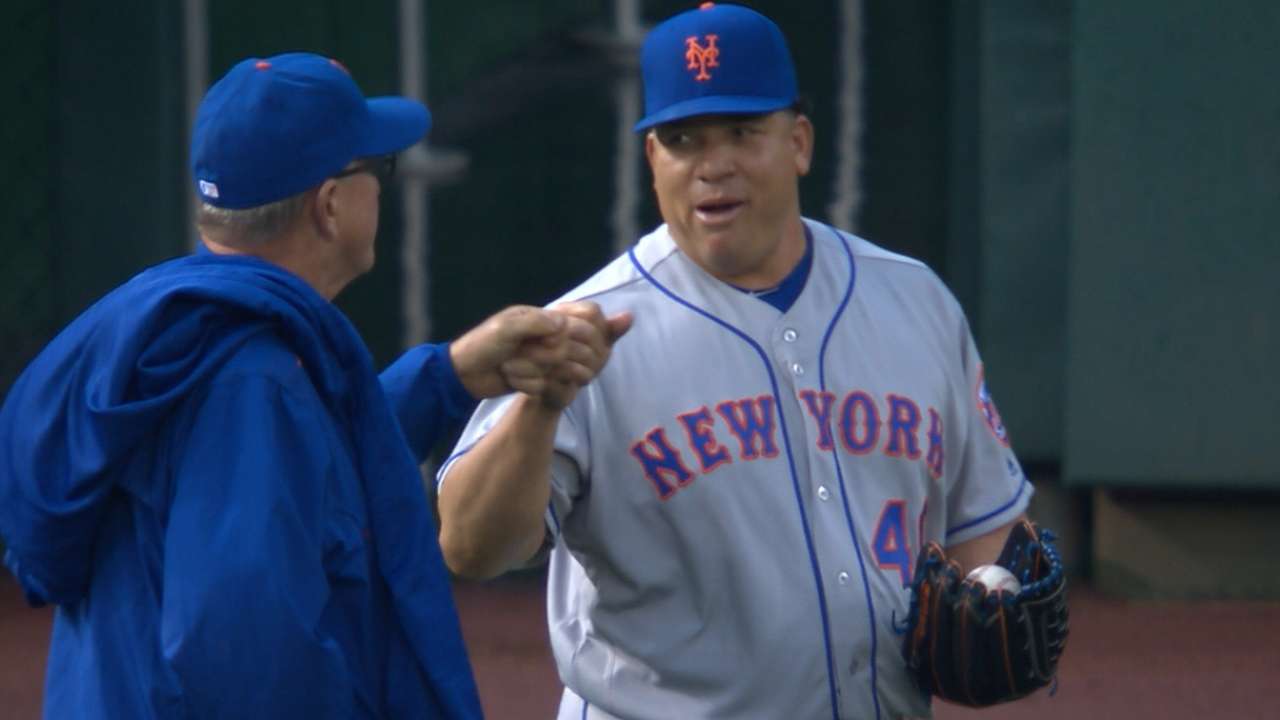 Baseball's elder statesmen tapped into the fountain of youth Monday as the two oldest players in the Majors -- Bartolo Colon and Ichiro Suzuki -- helped their clubs to victories.
On the eve of his 43rd birthday, Colon limited the Nationals to just five hits and one run in seven innings in the Mets' 7-1 win in Washington. The 19-year veteran struck out two and walked two, earning his fourth win of the season.
• Mets' power bats back Bartolo in win vs. Nats
"This is the best he's pitched in certainly his last three starts," Mets manager Terry Collins said. "Just great command of his stuff, in and out, up and down."
• Legend of Bartolo grows larger with age
Through 10 games (nine starts), Colon owns a 3.44 ERA. And on May 7, he became the oldest player ever to hit his first Major League home run at 42 years and 349 days old.
• On Colon's 43rd birthday, 43 reasons to love MLB's oldest player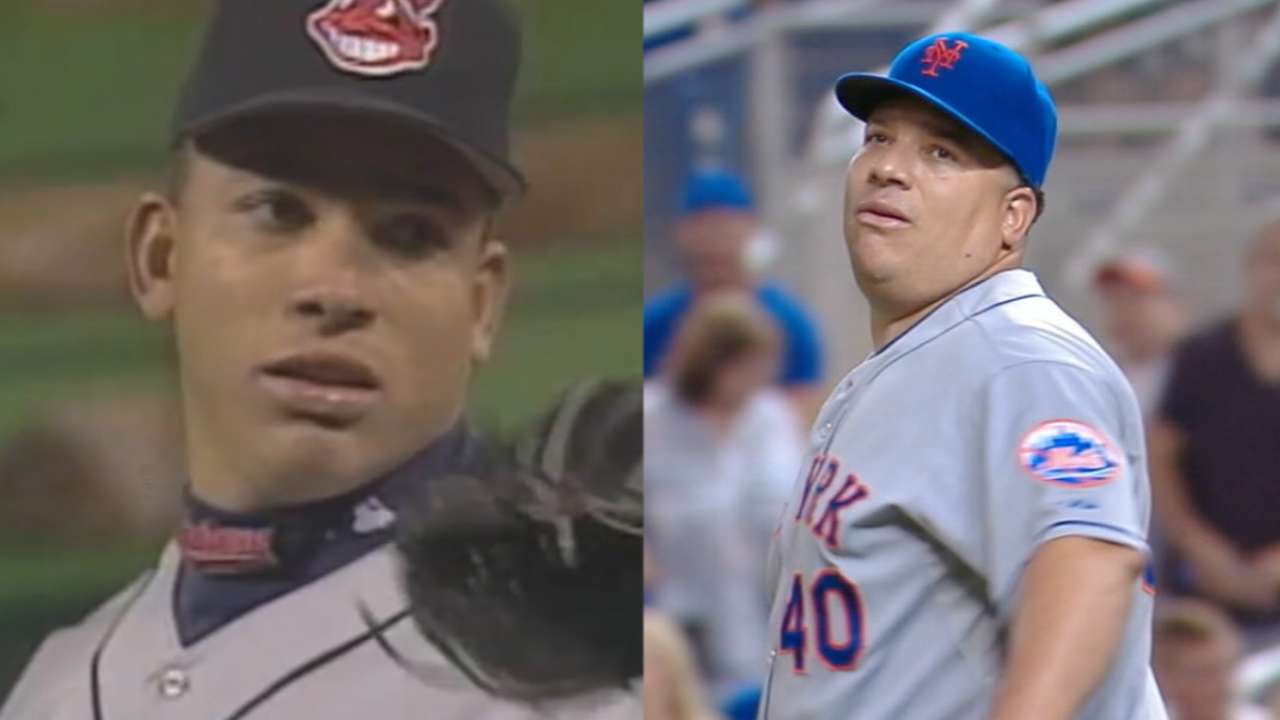 Ichiro, meanwhile, continued his march toward 3,000 hits with a 4-for-5 night in the Marlins' 7-6 win over the Rays at Marlins Park. Ichiro is now just 40 hits shy of the milestone at 2,960.
• Ichiro turning back clock at age 42
The 42-year-old is enjoying a late-career resurgence with Miami. He's batting .417 (25-for-60) through 34 games this season, his 16th in the Majors. Ichiro is 10-for-13 over his last three games, filling in for injured outfielder Christian Yelich.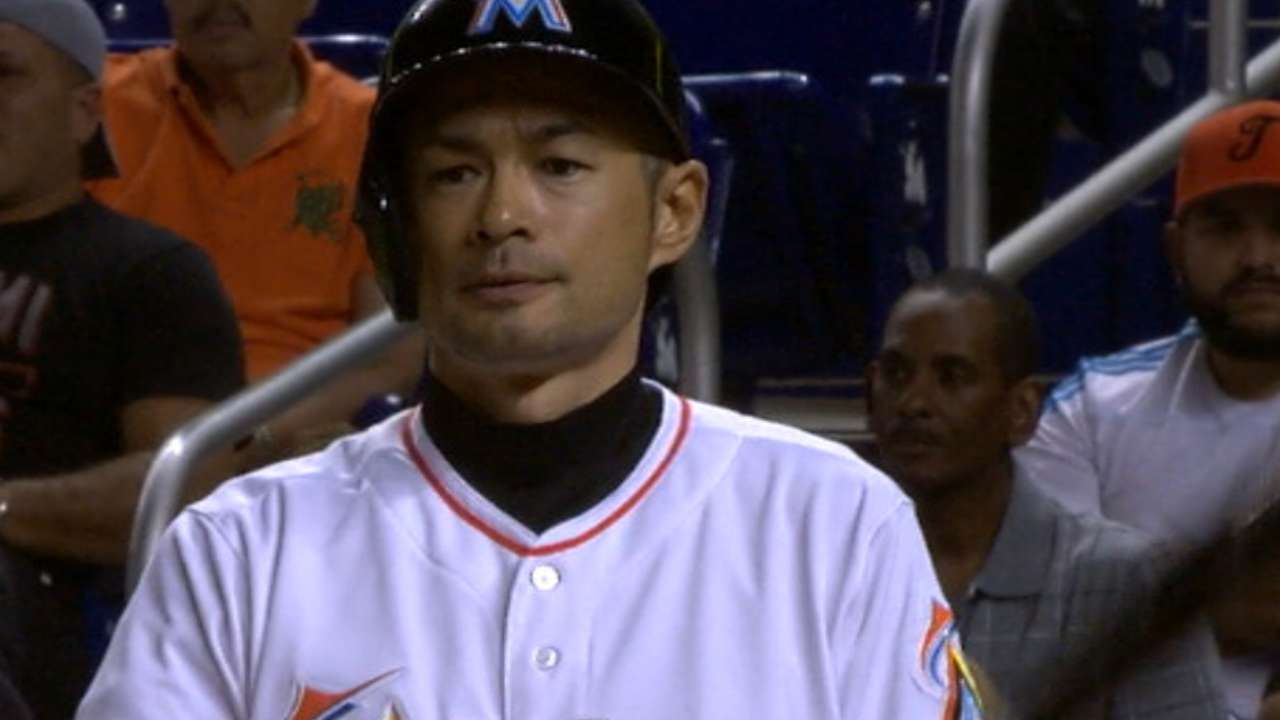 "When you think about it, we shouldn't be talking about his age," Marlins manager Don Mattingly said. "The way he is swinging the bat has just been kind of amazing. He's fun to watch."
Chad Thornburg is a reporter for MLB.com. This story was not subject to the approval of Major League Baseball or its clubs.