Moore's struggles continue in loss to Marlins
Left-hander allowed five runs and 10 hits as Rays drop opener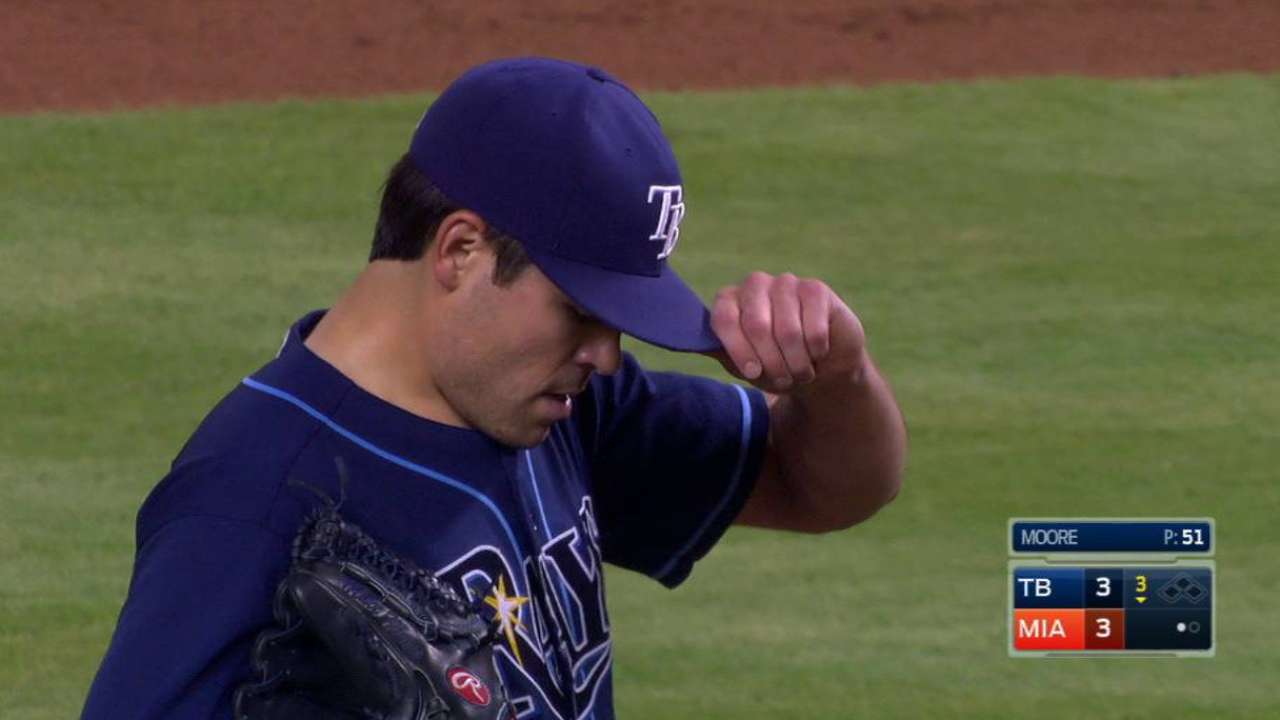 MIAMI -- Matt Moore's struggles continued on Monday against the Marlins. The Rays' left-hander lasted five innings, allowing five runs and 10 hits, as the Rays fell to the Marlins, 7-6.
Moore was trying to turn things around after starting the season with a 2.95 ERA over his first three starts, but he's only produced one quality start over his last four outings.
"We need our starters to go deeper, there's no doubt about that," manager Kevin Cash said. "I thought Matt was up and down. We come out there and get the big two runs in the first, but we've got to find a way to shut a team down immediately. That carries a lot of weight throughout a dugout when you're capable of doing that."
The Marlins scored three runs in the first inning and added runs in the third and fourth innings off of Moore.
"I felt like I got better as the game wore on," Moore said. "I made some good pitches when I needed to and got some double plays."
He left the game trailing 5-3, but the Rays managed to get him off the hook with two runs in the sixth and another in the seventh to take a lead.
Moore said he felt worse for reliever Erasmo Ramirez, who pitched two scoreless innings before being tagged for three runs after he was extended to a third inning.
"It's unfortunate that we keep doing the same thing," Moore said in reference to putting the burden on the bullpen. "With Erasmo, seeing him at that number of pitches and knowing that he's getting worn out, it hurts a little bit more, especially being the starting pitcher and knowing his work load increases because of something I did."
Though Moore said he would have liked to have stayed in the game, he understood being lifted for a pinch-hitter in the sixth.
"The way I was pitching was fine," he said. "It was obviously not a clean game. It makes it tough when you leave that amount of game to the bullpen, especially in a tight game. We want Erasmo in September. It's preferable to keep him to an inning or two. If not, it's a long season."
Moore got his first Major League hit, a single in the fourth inning.
"For a second there it felt great," he said. "But it doesn't matter if you don't get the win."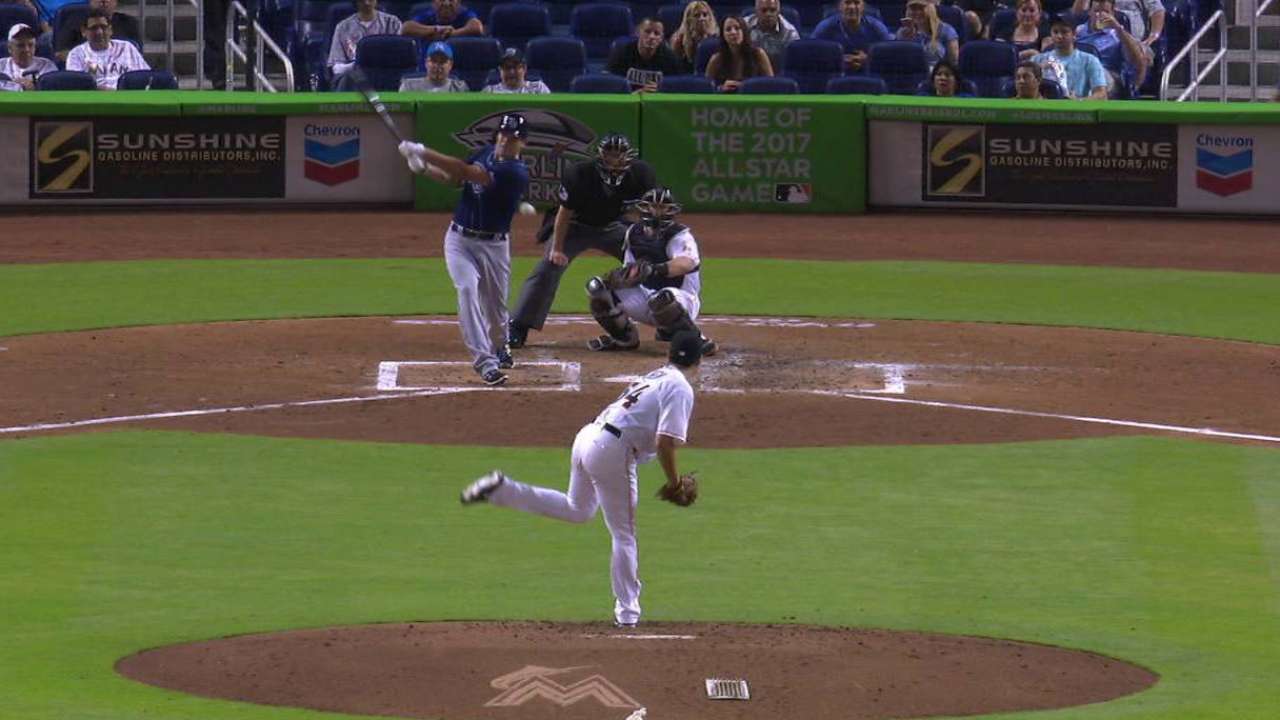 Glenn Sattell is a contributor to MLB.com based in Miami. This story was not subject to the approval of Major League Baseball or its clubs.