Clevinger shakes off nerves, adjusting to bigs
Indians' No. 7 prospect goes 5 innings in 2nd Major League start
CHICAGO -- Indians manager Terry Francona said before Monday's 7-6 loss to the White Sox that he wasn't worried about right-handed starter Mike Clevinger.
Before his first career Major League start Wednesday, Clevinger admitted to being nervous to the point that he was getting sick about 45 minutes before game time. He went on to give up four runs over 5 1/3 innings in a no-decision against the Reds.
Francona said he didn't know about the nerves then. And he didn't notice anything before Clevinger's second career start in the first game of Monday's doubleheader.
"I thought he was fine the other day," Francona said. "He's a kid -- he gets pretty amped up just to even throw to hitters in Spring Training, so I thought he held himself in really good check. I didn't think he needed to talk. He looked fine to me. Sometimes you start talking to guys, you make them nervous."
This time, Francona was right. Clevinger said his nerves were fine and his pitches felt good, too.
Clevinger gave up six earned runs on seven hits and three walks in five innings. His first mistake was surrendering a home run to Todd Frazier in the first inning, when he left a 2-0 fastball over the heart of the plate. His second mistake was in the fifth, when he left a 3-2 fastball fat to Brett Lawrie, who turned the pitch into a three-run home run.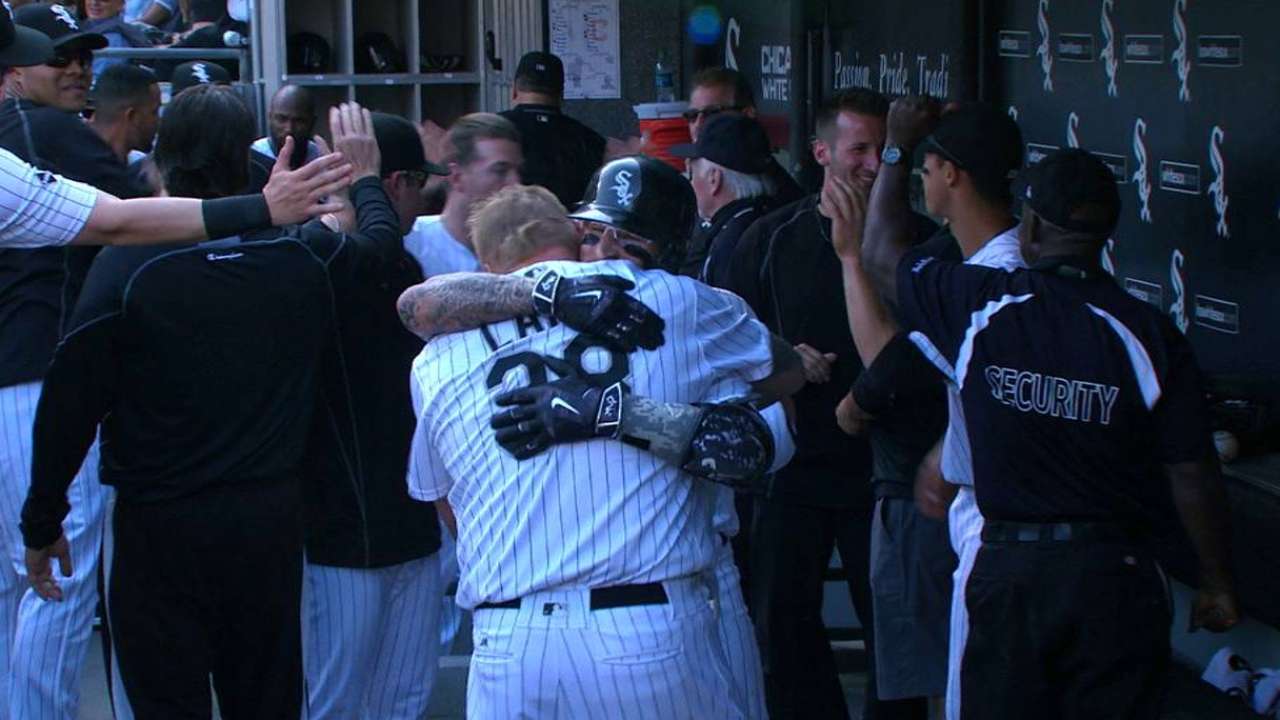 "Early, I felt like I had a lot of stuff," Clevinger said. "I felt like all four pitches were working. I just kind of made some mistakes in high-leverage situations."
Through his first two big league starts, Clevinger -- The Tribe's No. 7 prospect -- is 0-1 with an 8.71 ERA.
Monday, Francona's assessment was similar to Clevinger's.
"He made some costly mistakes over the middle," Francona said. "Frazier's, Lawrie's -- that was probably the biggest one. Those were really costly runs."
So Clevinger's adjustment to the Majors remains a work in progress. Getting rid of the nerves was only the first step.
"I felt like, especially with the offense scoring those runs, I was killing the momentum," Clevinger said. "This one was on me. Especially when they put it on the board, I need to bear down and make sure I get that zero put up."
Cody Stavenhagen is a reporter for MLB.com based in Chicago. This story was not subject to the approval of Major League Baseball or its clubs.