MLB.com Columnist
Tracy Ringolsby
Top 10 quarter-point storylines to watch
A year ago, the Rangers passed the quarter post of the season just looking to survive. However, they put that 17-23 start behind them, and then, in the final days of the regular season, they overtook the Astros to claim the American League West.
The message? The late and great Yogi Berra delivered it so well.
"It ain't over `til it's over."
They don't, after all, hand out nicknames like the 1914 Miracle Braves lightly. Those Braves were in last place on July 4, 15 games out of first.
And the late Gene Mauch's managerial brilliance will always be jaded by his Phillies having a 6 1/2-game lead with 12 games remaining in the 1964 season, only to go on a 10-game losing streak and end the season looking up at the National League champion Cardinals.
So while the first quarter of the 2016 season has created some interesting debates, there are still plenty of questions to be answered by the surprises and the disappointments.
Here are the top 10 storylines to consider at the quarter point of the season:
1. The White Sox received an early lift from Mat Latos, who won his first five decisions and combined with Chris Sale and Jose Quintana to allow the Sox to take the early lead in the AL Central. Now the White Sox, however, know they need to find a way to reinforce that rotation. Latos has a 7.06 ERA in his past four starts, and John Danks (0-4, 7.25 ERA) was designated for assignment.
2. The Giants know the feeling. They are sitting atop the NL West thanks to the strong-armed efforts of the starting trio of Madison Bumgarner, Jeff Samardzija and Johnny Cueto. San Francisco, though, now has to get improvement out of the final two spots. Matt Cain and Jake Peavy are both 1-5, Cain with a 5.37 ERA and Peavy with an 8.21 ERA. Cain has, however, given indications of providing the Giants with a needed fourth, as he allowed four earned runs in 21 innings in his past three starts.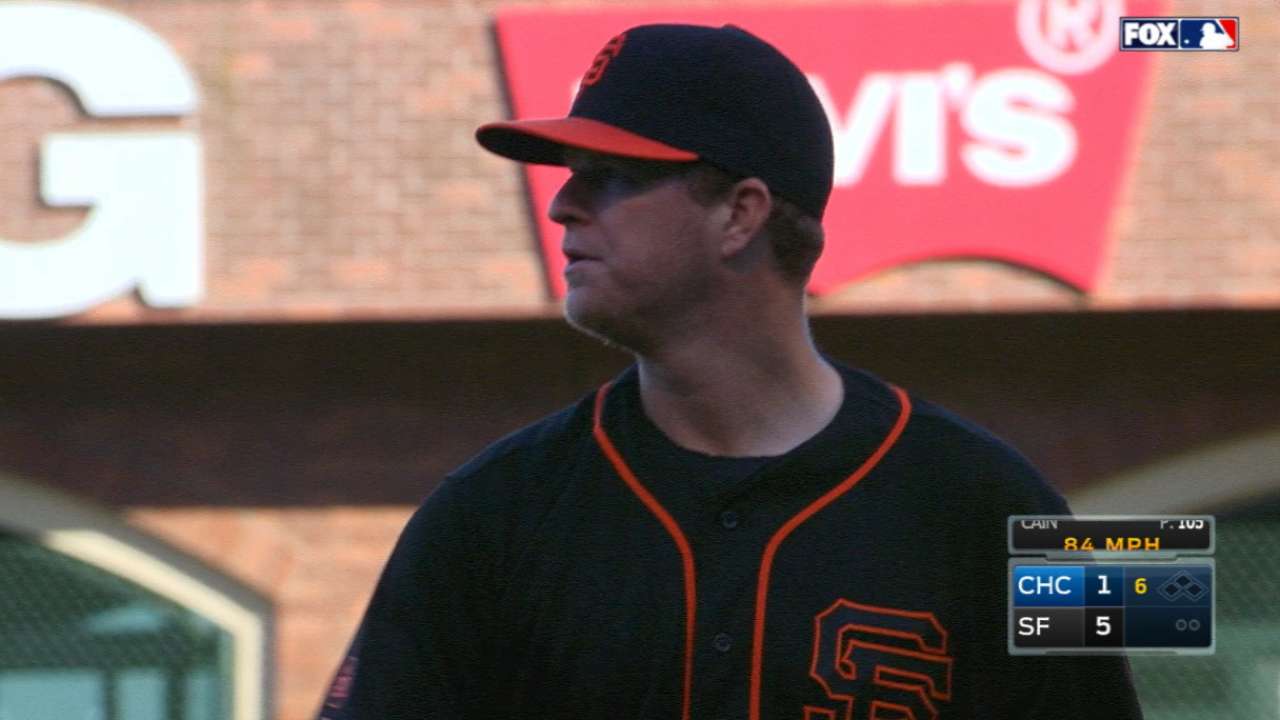 3. The Orioles have set the pace in the AL East, but manager Buck Showalter knows he is going to need a starting pitcher or two to step forward in a rotation with a combined 4.44 ERA and that entered Monday with just 237 innings pitched. The bullpen has benefited from late-inning offensive efforts, compiling a 12-3 record.
4. The Astros were the darlings of baseball from start to finish last year, shaking off a four-year struggle -- in which they lost 416 games -- to end a 10-year postseason drought. They are back in the AL West basement this year. The difference? For starters, check the rotation, which ranked second in the AL last year with a 3.71 ERA and a .562 winning percentage (59-46) compared to 13th in the AL this year with a 4.99 ERA and a .394 winning percentage (13-20). Dallas Keuchel, last year's AL Cy Young Award winner, is 2-6 with a 5.92 ERA. Doug Fister (4-3, 4.22 ERA) and Mike Fiers (3-2, 4.35 ERA) are the only starters with a winning record and an ERA below 4.58.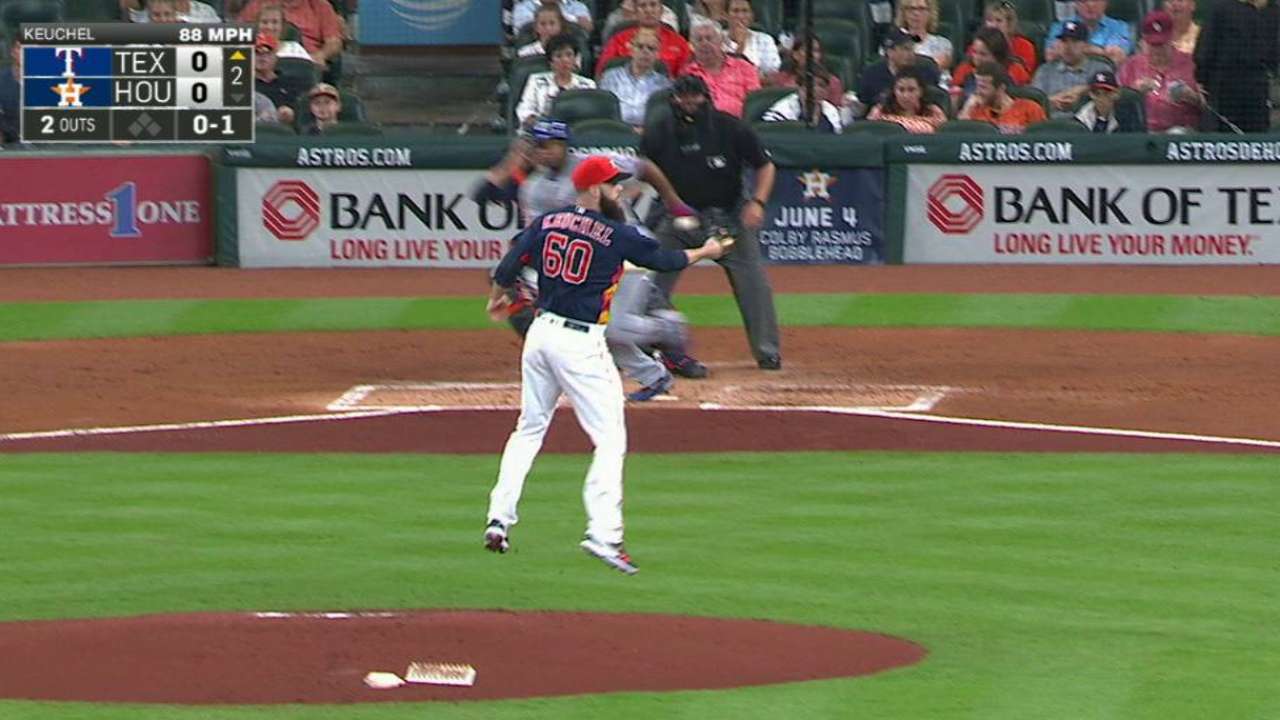 5. Despite the Dodgers' big payroll, they entered Monday struggling to reach .500 (22-23). There's only so much Clayton Kershaw (6-1, 1.67 ERA) can do. There's not another Dodgers starter with a winning record, and Kenta Maeda (3.29 ERA) is the only other one with an ERA below 4.00. Los Angeles' offense hasn't hidden the shortcoming. It entered Monday having scored 194 runs, seventh in the NL, but behind fellow NL West members Colorado, San Francisco and Arizona.
6. The Cubs are living up to their advanced billing. They lead the NL with an average 5.52 runs per game, and they lead the Majors with a rotation ERA of 2.67. Yes, Jake Arrieta is putting together an impressive encore (8-0, 1.29 ERA) to last year's NL Cy Young Award-winning season, but nobody has provided a bigger lift than Jason Hammel, who has the ability to dominate, and this year is doing it on a consistent basis (5-1, 2.31 ERA).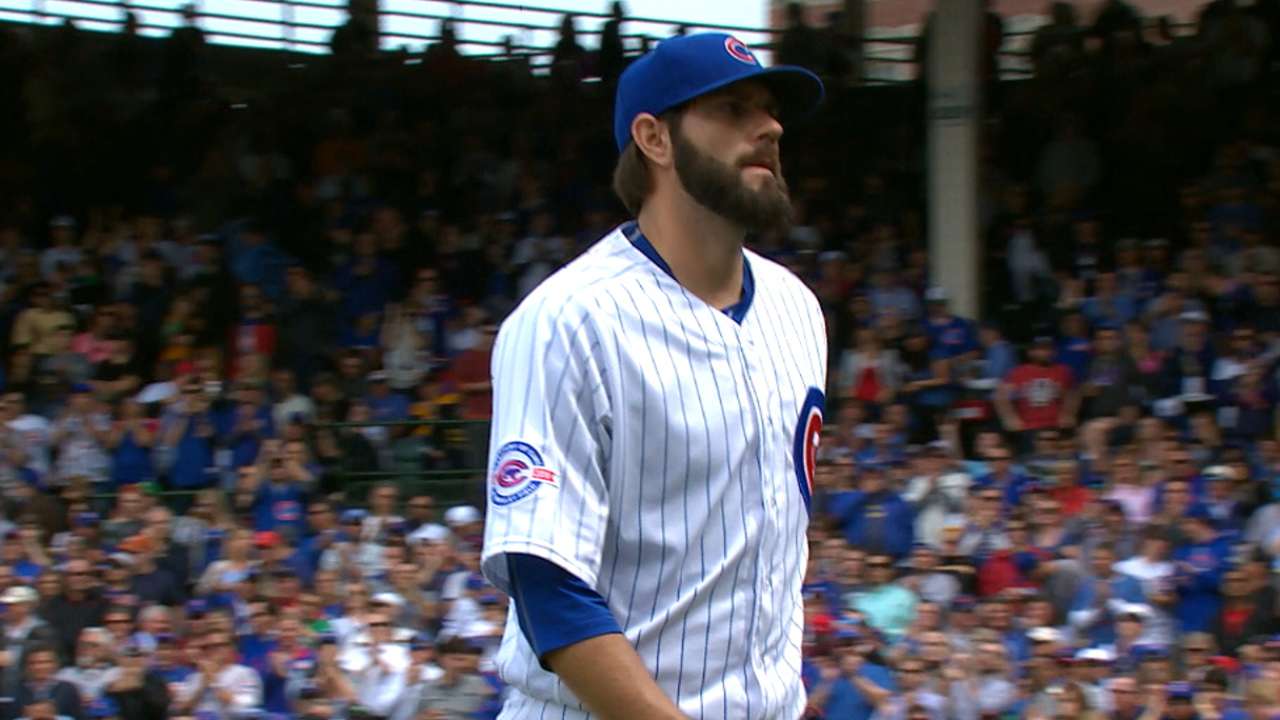 7. The Nationals signed Daniel Murphy (.389, six homers and 28 RBIs) this offseason to step in at second, allowing Danny Espinosa to move to short, filling the void created by the free-agent departure of Ian Desmond. The biggest addition, however, was hiring the veteran Dusty Baker to manage. With a team that had been labeled by some as a disappointment the past two seasons, Baker is being asked to reinstall a confidence in the clubhouse, which he has done so far.
8. Jerry Dipoto was busy remaking the Mariners after being hired as general manager last September, but it was more about filling voids than rebuilding the infrastructure. His confidence in the veteran core has been repaid. Robinson Cano is playing like the Cano of years gone by (12 home runs and 39 RBIs entering Monday) and holdovers Nelson Cruz and Kyle Seager have been his primary supporting cast.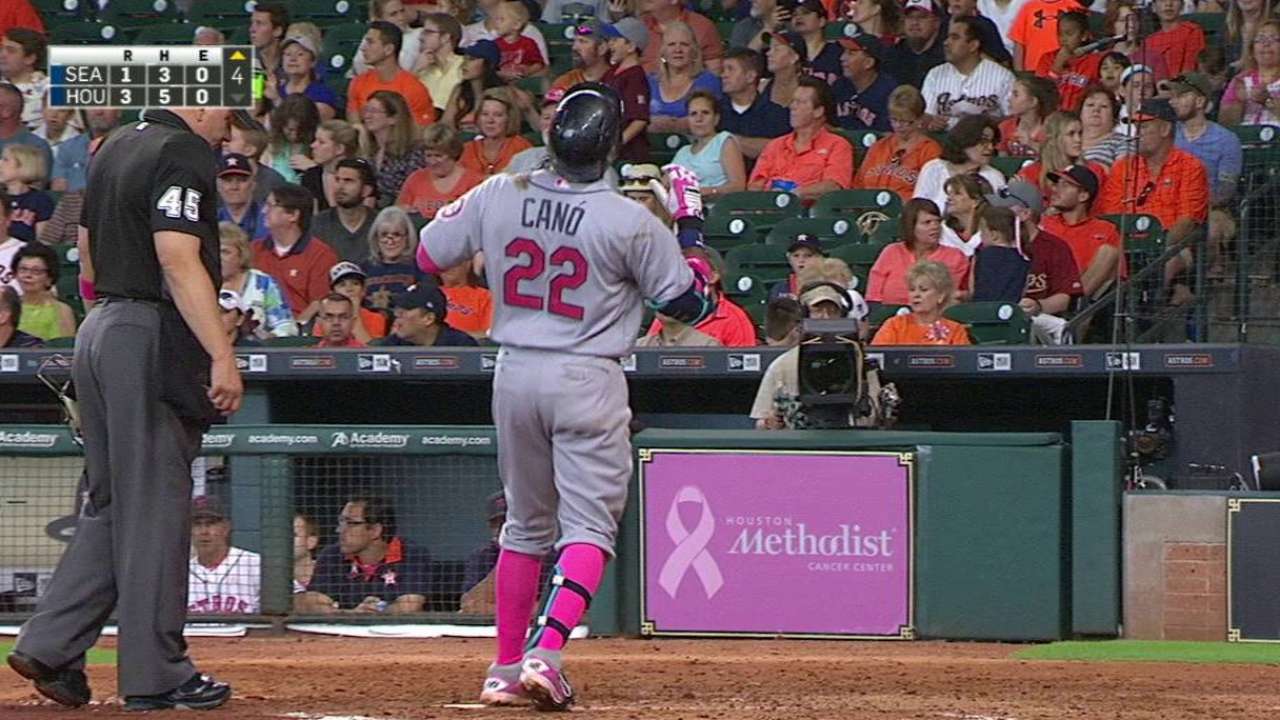 9. The Rangers are battling the Mariners for the top spot in the AL West, and they have reason to expect things to get better. Yu Darvish made his final start in his rehab from Tommy John surgery on Sunday and will make his first start on Saturday, giving Texas a dynamic left-right rotation combo of Cole Hamels and Darvish. And the Rangers' offense has been solid -- with a chance to get better.
10. The Blue Jays withstood the challenge of the AL East last year and battled the Royals before losing in the AL Championship Series, but they find themselves at the bottom of the pack so far this year. Seven of their nine lineup regulars are hitting .250 or lower, including Russell Martin (.172), Troy Tulowitzki (.205) and Ryan Goins (.148).
Tracy Ringolsby is a columnist for MLB.com. Read his blog, Write 'em Cowboy. This story was not subject to the approval of Major League Baseball or its clubs.