Ventura pleased starters worked deep in DH
White Sox split twin bill, but Latos, Johnson save 'pen from heavy workload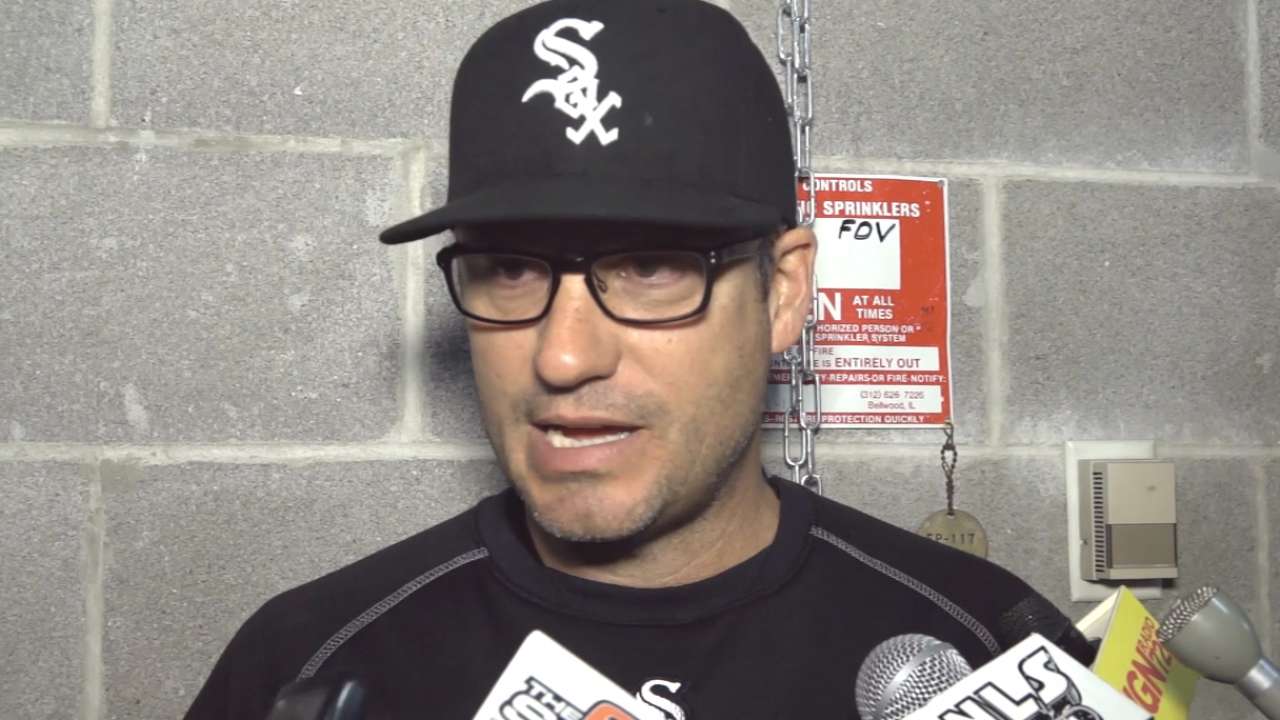 CHICAGO -- Winning in general is important.
Those words to live by came from second baseman Brett Lawrie after the White Sox held on for a 7-6 victory over the Indians on Monday at U.S. Cellular Field in Game 1 of a doubleheader.
But whether the White Sox will admit to it, capturing the opener of this four-game set holds a little extra significance.
The White Sox posted their first winning streak since capturing four straight from May 6-9, a modest run that ended at two straight after the Indians and Cody Anderson took Monday's nightcap, 5-1. And with 9-0 Chris Sale pitching Tuesday and Jose Quintana working Wednesday, albeit against talented Indians starters in Josh Tomlin and Corey Kluber, the American League Central-leading White Sox have to feel confident in at least getting an overall series split.
• Rogers: Sale-Quintana duo key for Chicago
White Sox manager Robin Ventura's view of Monday centered upon player usage as much as the 1-1 record.
"We didn't really abuse anybody," Ventura said. "These doubleheaders can kind of get away from you and both sides probably had that. You get out of these things without having to use anybody in both games and extending anybody."
Ventura praised Erik Johnson, who started and lost Game 2 and was then optioned back to Triple-A Charlotte after the setback, for doing a good job for the team. He yielded five runs on six hits over 6 2/3, but three of those Cleveland hits cleared the fences.
That innings total is what was important for the White Sox, who don't have a day off until June 2, but now have eight relievers at their disposal. Johnson and Matt Purke kept the bullpen usage to a minimum in Game 2.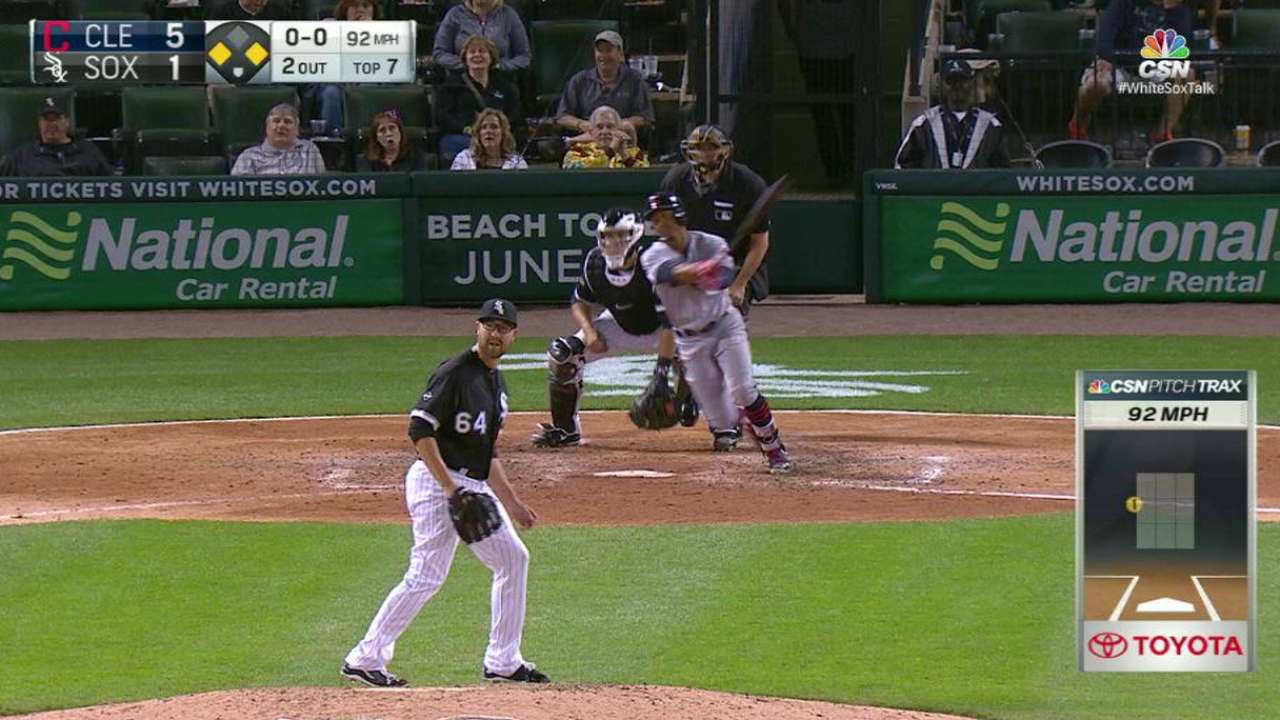 "You want to help the team out and save the bullpen as best you can, especially on these nine and nines," Johnson said. "That's your job as a starter for a regular nine-inning game, whether it's a doubleheader or not."
Mat Latos made his first quality start since April 24 against Texas in Game 1 and improved to 4-0 over five career starts against the Indians. He also is 3-0 in three starts against the AL Central this season.
David Robertson earned his 12th save in 14 opportunities, although he did so after walking Rajai Davis to start the ninth and stranding the tying run at second base. Lawrie hit the game-deciding three-run homer in the fifth and reached base five times in the opener the White Sox wanted, even if the day wasn't a complete success.
"All our games are always tough with these guys," Ventura said. "It's always back and forth, so it's nice to get the first one."
"Obviously you would like to get both of them," said White Sox center fielder Austin Jackson, who had four hits in the doubleheader and raised his average to .461 in his past five games. "We played hard today. It was just one of those games where good pitching will beat good hitting any day. But we'll be ready for tomorrow."
Scott Merkin has covered the White Sox for MLB.com since 2003. Read his blog, Merk's Works, follow him on Twitter @scottmerkin, on Facebook and listen to his podcast. This story was not subject to the approval of Major League Baseball or its clubs.