Could Sale be Cy Young, MVP worthy?
Season still in early stages, but lefty showing dominance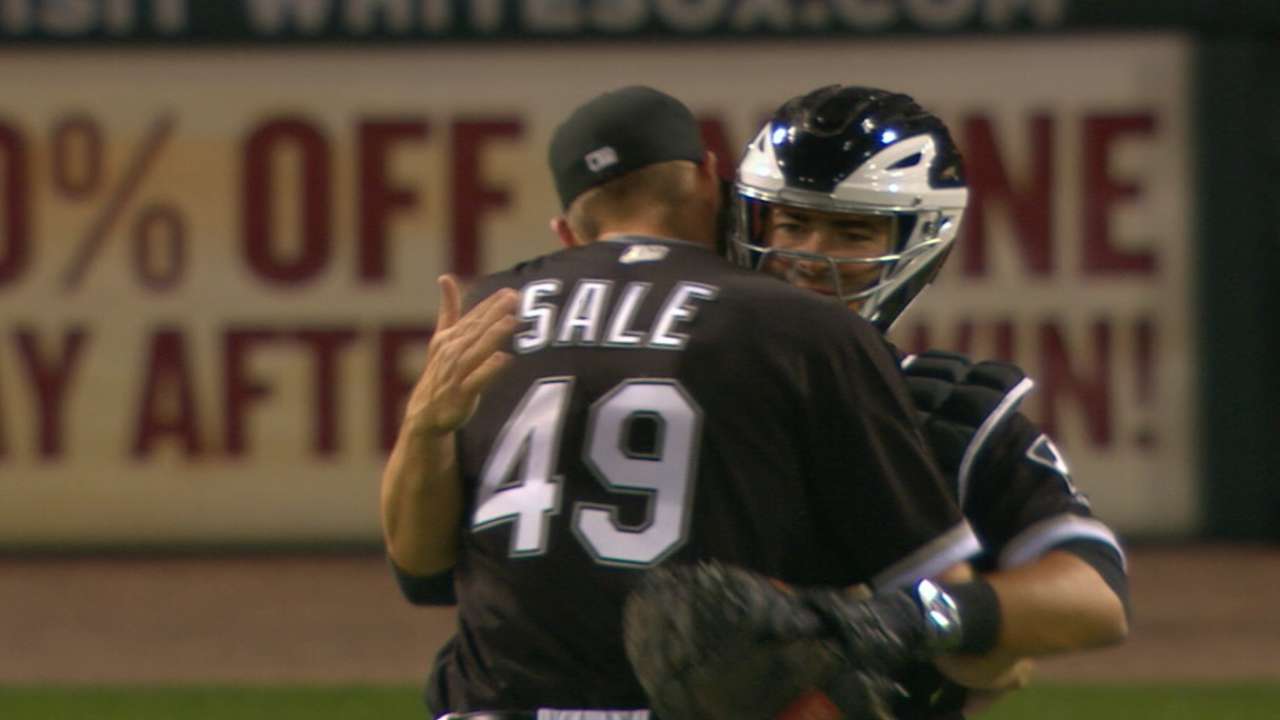 CHICAGO -- Back in Spring Training, I had the assignment of making a fearless prediction in regard to the White Sox and the 2016 season, so I said that Chris Sale would win his first American League Cy Young Award.
Through nine starts and nine wins, that prediction looks about as fearless as crossing a side street against the light.
When Sale was asked back in March about his Cy Young thoughts, he also spoke about the conditions needed for a pitcher to win the AL Most Valuable Player Award.
"I'm on the fence," Sale said. "[Clayton] Kershaw, when he won it, I don't think there was a doubt he was by far the best player in the league. On the flip side, playing devil's advocate, I'm playing 33 games a year, and [Todd] Frazier is going out for 155 at least."
To broach the subject of the MVP Award in late May seems about three months too early. But with the dominance shown by Sale through the first two months and his style exhibiting no signs of letting up, it's a conversation with special circumstances.
Sale could end up with the sort of ridiculous statistics on a winning team that pushed hurlers such as Detroit's Justin Verlander (2011) or Kershaw ('14) into a rarified starting pitcher's stratosphere.
"It wasn't really talked about for Justin until much later in the year," said White Sox catcher Alex Avila, who was behind the plate for the Tigers when Verlander won both the AL Cy Young Award and the AL MVP Award. "When he was going through his run in 2011, people always talked about him potentially being in the running for the Cy Young.
"Then as he continued to pitch as well as he did, toward that last month and a half, that's when discussion really came about as far as MVP. There are going to be some cases that a pitcher just has such a dominating year and there isn't that one position player out there that kind of overwhelms to make that claim as MVP. It has happened before: I caught one. That season was extremely special, and I'm hoping it will be a special one for Chris, too."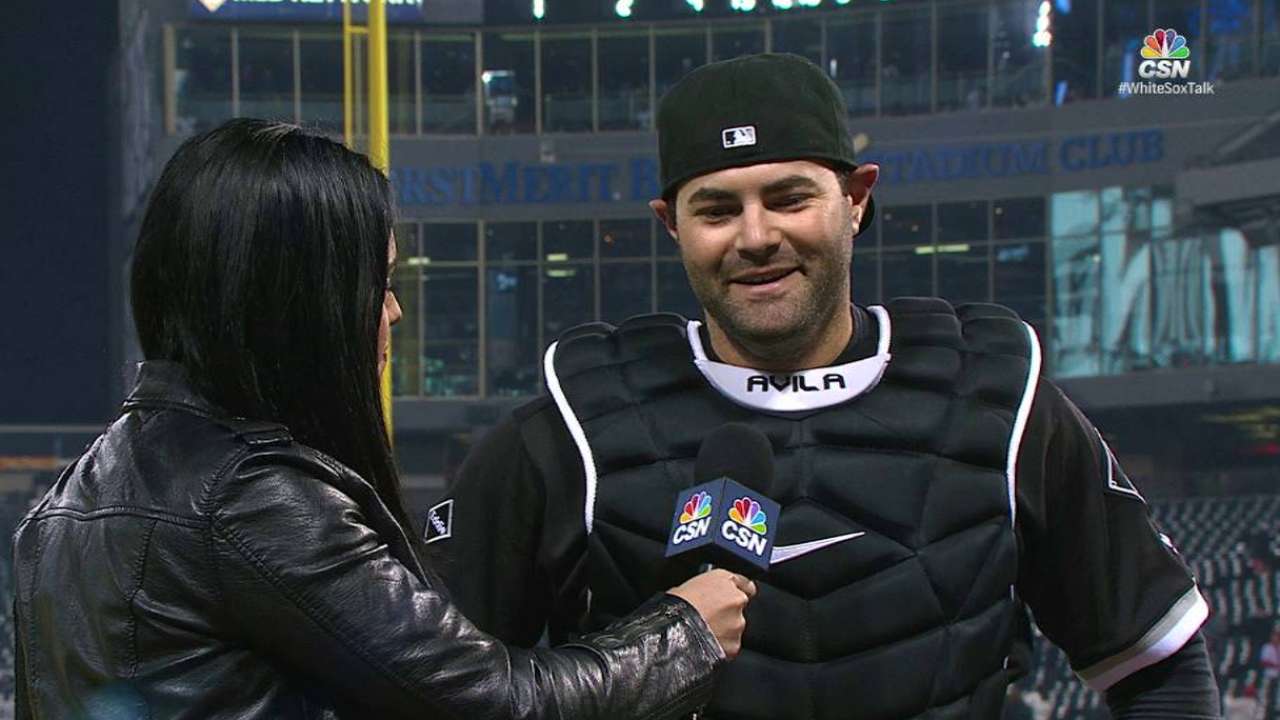 Entering Monday's doubleheader, coming one day before Sale's 10th start, the left-hander was tied with teammate Adam Eaton for the top spot in WAR at 3.0 and slightly ahead of Jose Altuve, Mike Trout and Manny Machado.
Sale is a dominant force on the mound who helps stave off losing streaks or even end them. He saves innings for the bullpen, especially important with White Sox starters such as Carlos Rodon, Mat Latos and Miguel Gonzalez trying to find consistency. Sale is also an important clubhouse presence for a first-place team.
Is that enough of a resume to make a strong MVP case? Both Sale's start and that of the White Sox support the theory as of late May.
"I have no idea," said Avila with a wry smile. "I mean, you would probably be better suited to answer that question."
Scott Merkin has covered the White Sox for MLB.com since 2003. Read his blog, Merk's Works, follow him on Twitter @scottmerkin, on Facebook and listen to his podcast. This story was not subject to the approval of Major League Baseball or its clubs.