Cub kayaking in Cove leads MLB's top GIFs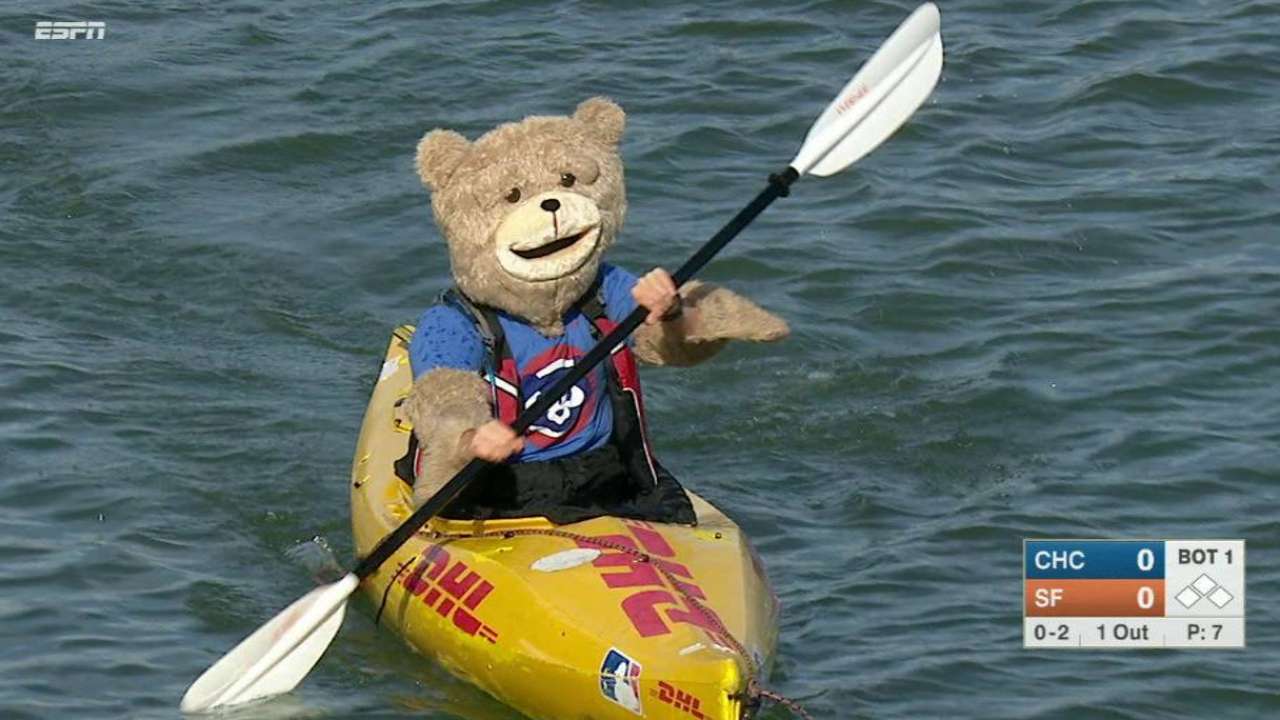 Here are the top GIFs from Sunday's games, courtesy of @MLBGifs.
1. Cub on a Kayak
Chicago may have lost the weekend series in San Francisco, but this Cub still made sure to take in the beautiful sights by the bay.
2. Bumgarner does it on his own
Before tonight, Clayton Kershaw was the only pitcher this season to drive in the only run of the game. So naturally, Madison Bumgarner had to keep pace with his friendly National League West rival.
3. Miller K's Valencia with crazy slider
Statcast™ described this pitch from Andrew Miller as a 69-mph slider. Danny Valencia's description? "Unfair" (probably).
4. Pillar, once more
At this point, it's strange when Kevin Pillar doesn't catch a ball while in a Superman pose.
5. Thor in the throwbacks, striking people out
Noah Syndergaard put on the 1980s Mets throwback uni Sunday and decided to do his best vintage Doc Gooden impression.
6. Bryce flips out
Who knows how many homers this bat would have hit until Bryce Harper used it to let off a little steam?
Matt Kelly is a reporter for MLB.com based in New York. Follow him on Twitter at @mattkellyMLB. This story was not subject to the approval of Major League Baseball or its clubs.