Day's top GIF is gift for Cards' closer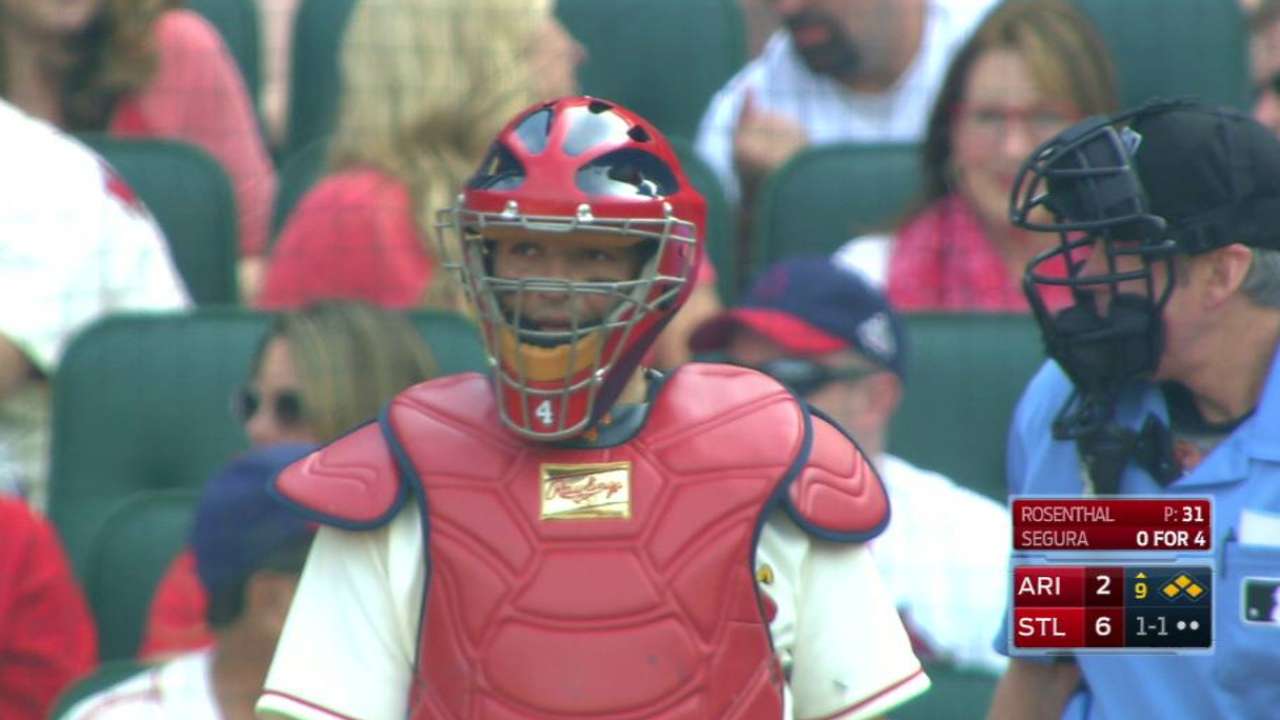 In a bases-loaded situation against the D-backs, Cardinals closer Trevor Rosenthal sailed this ball over the head of catcher Yadier Molina, but a friendly bounce from his home ballpark saved him from a wild pitch.
Either the Rangers' Adrian Beltre saw a ghost at second base or realized he was about to get thrown out if he didn't retreat to first.
The Dodgers' Enrique Hernandez engaged in an epic staring contest with a television camera as his team took on the Padres.
Jose Fernandez was both a terrific pitcher and a terrific cheerleader, tossing six strong innings as the Marlins held on to beat the Nationals.
David Wright notched his franchise-record ninth career walk-off RBI for the Mets, beating the Brewers with a bases-loaded single in the ninth inning and setting off a messy celebration.
Sign him up! This A's ballboy showed off his glove with a nifty catch of a foul ball.
Andrew Simon is a reporter for MLB.com. Follow him on Twitter @AndrewSimonMLB. This story was not subject to the approval of Major League Baseball or its clubs.