Gomez heading to Double-A for rehab assignment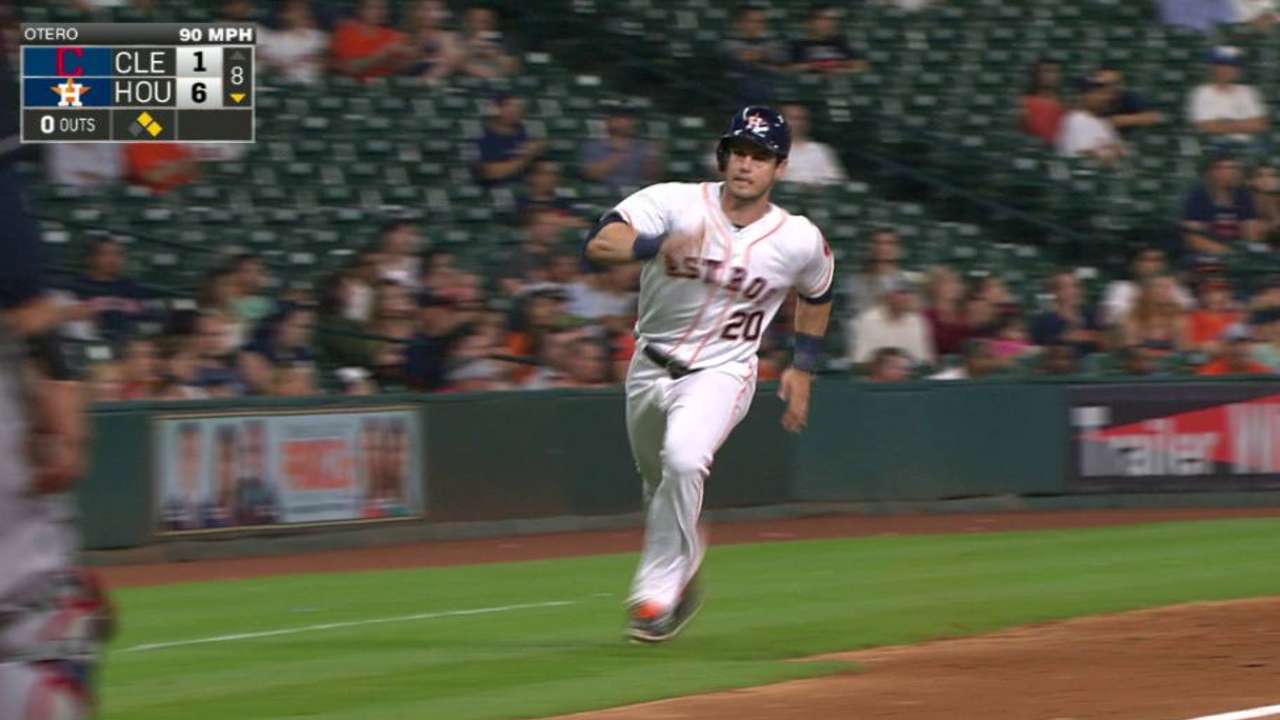 HOUSTON -- Astros outfielder Carlos Gomez, who was placed on the 15-day disabled list earlier this week with what the team called a bruised rib cage, will likely start a rehab assignment next week at Double-A Corpus Christi.
Gomez, who injured his ribs diving into second base on Sunday in Boston, got in a workout at Minute Maid Park early Friday before most of his teammates arrived to prepare for their series opener against the Rangers. Gomez was in the midst of a miserable season before being put on the DL, hitting .182 with 46 strikeouts, no homers and five RBIs in 132 at-bats.
Corpus Christi, which is where the Astros prefer to send rehabbing players because of its proximity to Houston, begins a six-game homestand on Tuesday, and it's reasonable to expect Gomez to play in those games. He could be activated May 31 in Arizona against the D-backs.
"He came in early and did a little workout," Astros manager A.J. Hinch said. "I met with him and he threw on the field, hit in the cage and ran a little bit. He's feeling a little bit better. He's going to do that again tomorrow. He may take Sunday off and then we're looking forward to maybe Monday being a day we get him out to Corpus."
On Sunday against the Red Sox, Gomez dropped a fly ball he had called for, leading to the winning run scoring. After the game, Gomez told reporters he was playing "brutal" and blamed that and other losses on himself. He was place on the DL the next day and sent back to Houston while the team traveled to Chicago.
Hinch said Gomez was in a good frame of mind Friday.
"He's doing OK," he said. "He paid attention to our games. He knew everything about the Chicago series that he missed, which I was happy about. He saw a couple of guys in here, but he wanted to get his work in before everybody got up and running."
Brian McTaggart has covered the Astros since 2004, and for MLB.com since 2009. Follow @brianmctaggart on Twitter and listen to his podcast. This story was not subject to the approval of Major League Baseball or its clubs.